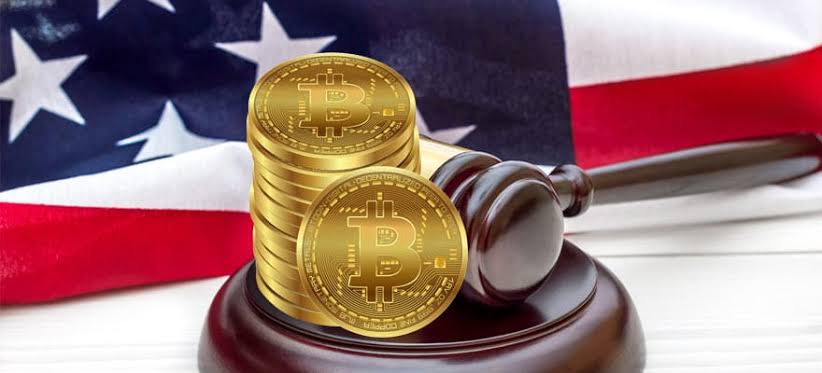 Since the debut of the first cryptocurrency only ten years ago, thousands of more cryptos have filled the space, disrupting not just finance but technology itself. And in recent years, cryptos have become especially popular such that they have attracted the attention of governments seeking to exert some form of control over their seemingly unlimited potential.
Cryptocurrencies were discussed in a high-level meeting for the first time ever, in the 2018 G20 summit, about the possibility of introducing regulation of the crypto industry. The G2O countries declared in a statement that they would "regulate crypto-assets for anti-money laundering and countering the financing of terrorism…"
Although the move did not lead to any concrete action on the part of many countries, the discussion at such an influential meeting was a sign that it was no longer business as usual.
Challenges Governments and Regulators Face
Still, most countries of the G2O and indeed the world have yet to effect full regulation of the industry. The sudden emergence of cryptocurrencies and the new technology has caught most regulators off guard, and they still grapple with how to regulate them. This is due to reasons such as:
☑️Most regulators and governments don't know how to classify Initial Coin Offerings (ICOs)
☑️Most regulators don't know how to properly classify the sheer cryptos in existence – are they coins, tokens, stable coins?
☑️The fear of stifling innovation by overregulation – where do they draw the line between protecting users and suppressing innovation?
However, while some countries have taken zero notice of cryptocurrencies, others have responded to it with vigor: both receptive and unwelcoming.
In this article, we explore the cryptos regulation space, the widely divergent approaches taken by a selection of countries, key areas for regulation, and the current crypto news dominating political and financial discourse: Facebook's cryptocurrency project: Libra.
Areas for Crypto Regulation
With the crypto world having various levels – mining, trading, etc., countries have been looking at different areas for regulation. Let's take a look:
Exchanges, trading, and mining
There's always the question of how cryptocurrencies should be classified. Are they securities, are they commodities? The category they fall in is the one that determines how they will be regulated. 
Regulators have also weighed the mining aspect – which is verifying transactions and recording them on the blockchain ledger. The process involves designated computers and is known to consume excessive amounts of power. For some governments, this is an area that has occasioned regulation.
Fundraising and ICOs
ICOs are the way crypto startups raise money by issuing crypto coins in exchange for fiat money or other cryptocurrencies.
ICOs represent a potential risk. Some ICO processes have turned out to be fraud, while some companies are looking to fundraise without a solid proposal for an asset.
Investing Instruments
With cryptocurrencies acquiring more clout, investors are looking to get a piece of the action. But the unregulated nature of crypto exchanges plus their susceptibility to malicious attacks render them a risky proposition. This has precipitated a drive to regulate cryptos to make them safer investments.
Governments and Citizens: Warnings about Cryptocurrencies
While governments around the world may issue different warning to citizens about the issue of cryptocurrencies, there's a common theme running through them. Countries usually alert their citizens about cryptos' potential weak spots:
☑️The high volatility cryptocurrencies – Cryptos are prone to drastic fluctuations in market prices, which might render them risky investments
☑️Unregulated organizations – Unlike fiat money, cryptos are issued by unregulated entities, which means there's no one standard, safe, or ethical code of conduct binding them
☑️No legal recourse – Unlike investing in stocks or bonds, investing in cryptos has no legal protection in case of losses
☑️Facilitating illegal activities – Thanks to their anonymous (or pseudonymous nature, in some cases) transactions, cryptocurrencies are a favorite for criminal activities
Cryptocurrencies, Regulations, and Banks
The attitude of the banking system towards cryptocurrencies is wary since they see them as a threat that may cause an eventual bust of the traditional model.
This has seen banks reluctant to support crypto-related businesses, which could significantly limit the potential and growth of these businesses.
In this way, the traditional system could be the wedge that regulators will continue to use to keep the crypto industry in check.
Other sentiments concerning banking and cryptos have come from powerful individuals, perhaps pointing to the increasing and unstoppable power of cryptocurrencies. Some of these comments have come from the president of the United States, who has denounced cryptos and called for them to be regulated "if they want to become banks."
In a tweet on July 2019, Donald Trump made the comments On Twitter, declaring he is "not a fan of Bitcoin and other cryptocurrencies", which are "based on thin air" and that cryptocurrencies must "become subject to all Banking Regulations, just like other banks" if they wanted to become banks.
Understandably, such sentiments from the world's most powerful leader sparked a fresh round of discussion about the regulation of cryptocurrencies. However, it remains to be seen if the president could aggressively go after cryptocurrencies and if those efforts would succeed.
Regulations by Country
Countries all over the world have taken quite disparate approaches to cryptocurrencies: from outright bans to open and liberal approaches to cautious optimism. Let's take a look at how different countries are handling the crypto phenomenon and how some small nations are already establishing themselves as crypto havens.
United States

In the US, the treasury has classified bitcoin as a convertible decentralized virtual currency. The trading regulatory body: The Commodity Futures Trading Commission (CFTC) has classified bitcoin as a commodity. And the tax body, IRS, recognizes Bitcoin as taxable property. The Securities and Exchange Commission (SEC) considers cryptocurrencies as securities.
Though cryptocurrencies are not legal tender, the government recognizes them as "a medium of exchange, a unit of account, or store of value." Finally, the Department of Justice is in consultation with both the SEC and CFTC to design legislation for the space.
Canada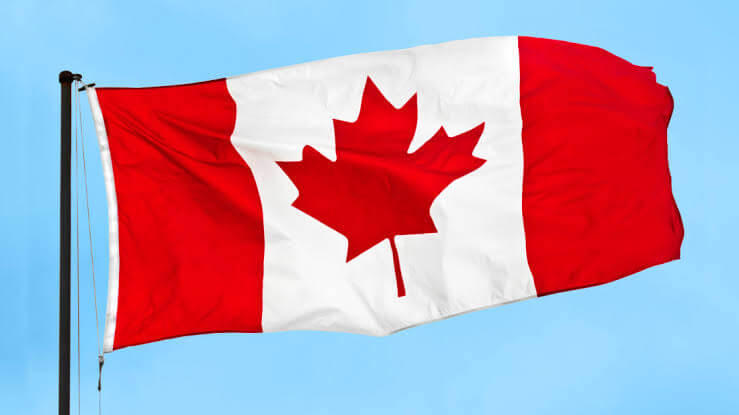 Canada deems cryptocurrencies to be securities at the Federal Level. The Canadian Securities Administrators (CSA) directs for existing securities laws to be applied to Initial Coin Offerings and Initial Token Offerings, as well as crypto investment funds and exchanges.
Canada also allows the use of cryptocurrencies, but not as legal tender. The Financial Consumer Agency of Canada directs that "you can use digital currencies to buy goods and services on the Internet and in stores that accept digital currencies. You may also buy and sell digital currency on open exchanges, called digital or cryptocurrency exchanges."
Canada's tax laws and rules are also applicable to cryptocurrency transactions.
China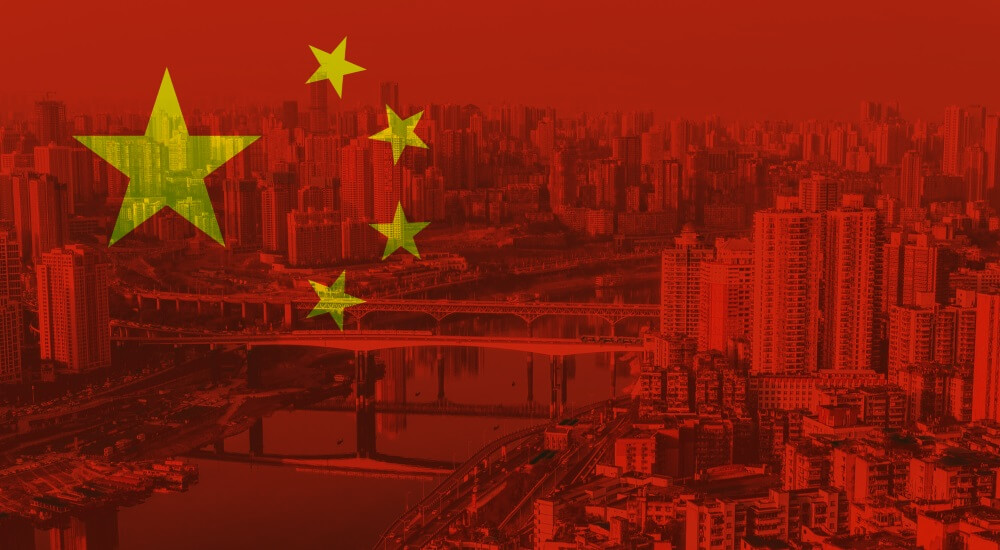 Banks and payment companies are not allowed to facilitate bitcoin transactions. Financial firms also cannot hold or trade cryptocurrencies. On April 1, 2014, the People's Bank of China, which is the central bank, ordered financial institutions to close bitcoin trading accounts within two weeks. Crypto exchanges and trading platforms were effectively banned in September 2017.
The clampdown on crypto-related activity has precipitated the movement of several exchanges and mining companies setting up operations in other countries, like the mining company Bitmain which has since moved to Singapore.
The UK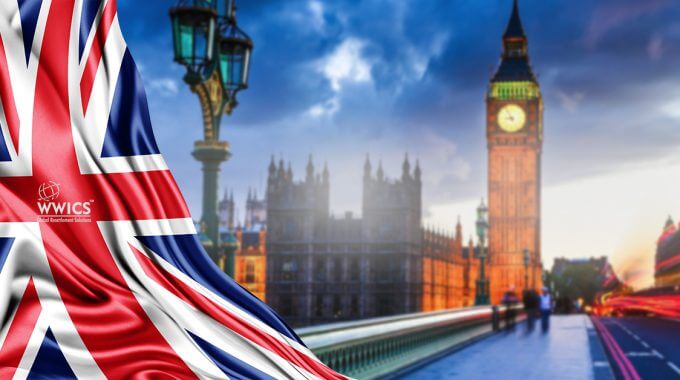 The UK has warned citizens about the dangers of investing in ICOs and the speculative nature of cryptocurrencies. Still, the country has taken a cautious approach: neither giving the crypto industry carte blanche nor instituting stringent measures against it.
British lawmakers in 2018 launched an inquiry into digital currencies and blockchain to establish the impact of the cryptocurrencies. At the time, Nick Young, Treasury Committee member, said in a statement: "Striking the right balance between regulating digital currencies to provide adequate protection for consumers and businesses, whilst not stifling innovation, is crucial… "
As of October 2019, the sale, purchase, and transfer of cryptocurrencies are still unregulated.
Switzerland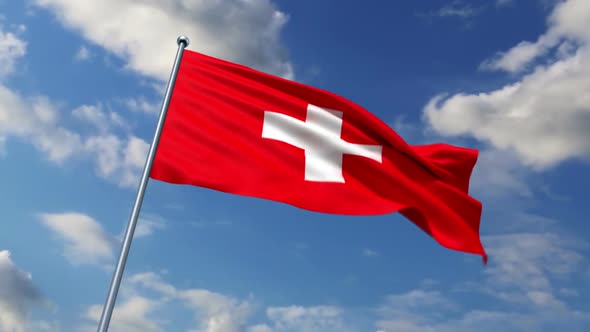 In Switzerland, cryptocurrencies are legal. In fact, the country's economics minister Johann Schneider-Ammann said Switzerland wanted "to be the crypto nation" at a 2018 crypto finance conference.
The Swiss Federal Tax Administration deems crypto to be assets and subject to the Swiss wealth tax. The Swiss Financial Market Supervisory Authority (FINMA) has also published guidelines for ICOs, but to apply existing financial regulation to the fundraising model. FINMA has also stated that regulation will be applied to the crypto industry on a case-by-case basis.
The European Union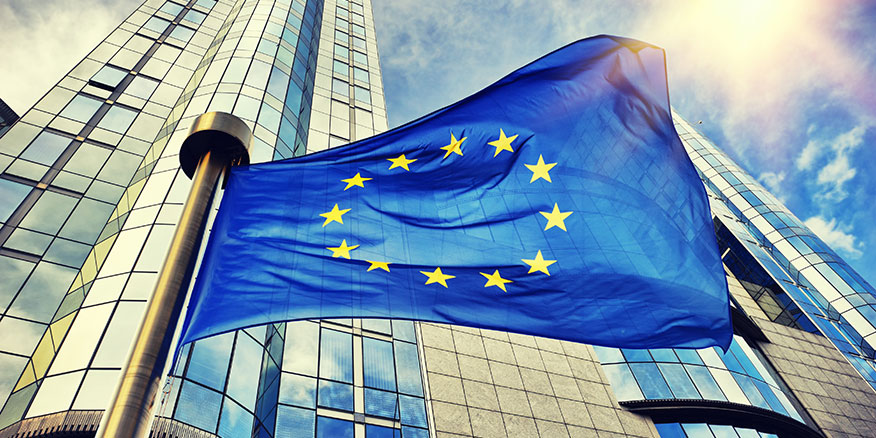 The EU's European Supervisory Authorities released a statement in 2018 warning consumers about the dangers of cryptocurrencies. "VCs (virtual currencies) such as Bitcoin are subject to extreme price volatility and have shown clear signs of a pricing bubble and consumers buying VCs should be aware that there is a high risk that they will lose a large amount, or even all, of the money, invested," the organization said in a statement.
The European Central Bank classifies bitcoin as a convertible decentralized virtual currency. And the European Banking Authority has advised banks not to deal in cryptocurrencies until regulations are in place.
In 2016, the European Parliament voted with an overwhelming majority to institute a task force for monitoring virtual currencies. It was revealed in 2017 that the proposal would include requirements for crypto exchanges to identify suspicious activity, including fraud and money laundering. As of 2019, one of the most popular crypto exchanges, LocalBitcoins.com, has implemented measures to verify customer identities in compliance with the EU'S 5th Anti-Money Laundering Directive.
Malta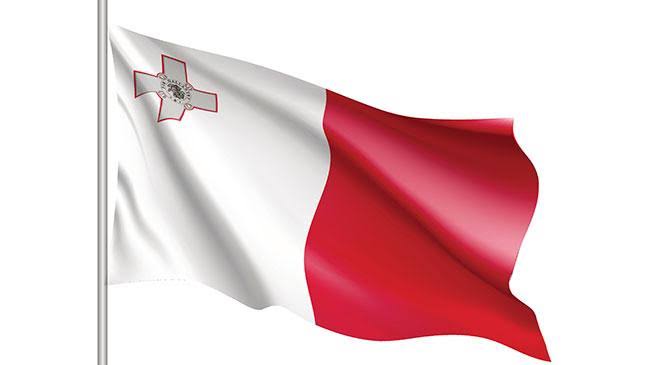 Malta, the small country in the Mediterranean, is another jurisdiction that is seeking to regulate cryptos, blockchain, and distributed ledger technology. In July 2018, the Maltese parliament passed three cryptocurrency and blockchain bills into law, setting up the first regulatory framework for crypto technology in the world.
The first is the Virtual Financial Assets Act, which regulates crypto platforms ranging from ICOs, brokers, asset managers, wallet providers, etc. The second is the Malta Digital Innovation Authority, which established a regulatory body, the Digital Innovation Authority Department, to certify crypto platforms and address legal issues arising out of the crypto space.
The final bill, the Innovative Technology Arrangement, and Services Act, is responsible for registering tech providers and their services.
"I think that blockchain technology, DLT, and cryptocurrency is where innovation is happening right now, and we are very glad that Malta can offer the first jurisdiction in the world to regulate this sector," said the country's Prime Minister, Joseph Minister in a statement to Forbes.
Gibraltar
In 2018, Gibraltar, the British Overseas Territory, introduced its Digital Ledger Regulatory Framework to regulate the crypto industry. Per the regulations, any firm using blockchain or DLT for "storing or transmitting value belonging to others" should be authorized by the country's financial regulator.
The minister of commerce, Albert Isola, told CNBC in an interview that the "purpose of the framework is to create a new form of commercial activity. We are going to regulate it in a safe environment, seeking quality firms to come to Gibraltar in a way not to stifle innovation, but to actively support it."
Some of the principles of the law are as follows include:
☑️Providing customers with clear and accurate information concerning risks
☑️DLT providers possessing enough resources to ensure they can run in a "safe and smooth" manner
☑️DLT providers taking "all reasonable precautions" to safeguard customer assets against "unexpected eventualities and threats."
☑️DLT companies applying "adequate" anti-money laundering and counter-terrorist financing protocols.
Bermuda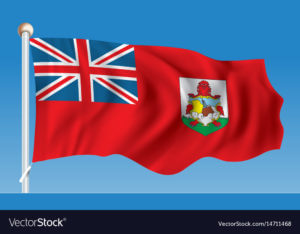 The island country in the North Atlantic Ocean established its regulatory framework: the Digital Asset Business Act (DABA) to regulate the crypto industry. The set of laws apply to any identity incorporated in Bermuda and engaging in digital assets business – whether within or outside the country, and any similar business incorporated outside Bermuda but operating in its territory. 
The country's latest regulation delineates the information that a company should provide during an ICO process. This includes a description of the project, how the ICO will be financed, the technical standard of the asset to be issued, and the identity of the fundraiser participants.
The Facebook Case
Perhaps no cryptocurrency project in the world has roused multinational pushback and threatened the traditional banking system as much as Facebook-affiliated Libra. Libra is a stablecoin (cryptos designed to offer price stability and are backed by a reserve asset such as fiat money) proposed by Facebook and whose release is projected to be in 2020. With Facebook's 2+ billion users worldwide, the project could very well change the face of global finance.  
But before it's even released, the project has been met with opposition from governments and banks who have voiced concern over its harmful potential: a threat to the global financial system, a gateway for all illegal activities, data privacy abuse, stripping nations of monetary sovereignty, etc.  
The US, UK, EU, France, Germany, and India are some of the countries that have spoken out against the project. The European Union financial services commissioner, Valdis Dombrovkis, responded by promising a new regulatory framework for cryptos, especially Libra. In September, French and German regulators voiced their objections, stating the crypto could threaten the Euro and unlawfully privatize money.  
And the G7, the world's most powerful countries have warned that cryptocurrencies such as Libra "pose challenges for competition and antitrust policies" and that it mustn't launch until regulatory concerns are addressed.  
Earlier in 2019, Facebook had released the names of 27 companies that made up the Libra Association – the nonprofit association which is behind the project. However, buckling under the regulatory pressure, several companies have abandoned the project, including MasterCard, eBay, and Visa. Other companies have also announced the intention of departure.  
However, Libra has stated that it doesn't have the intention of bucking regulation. Dante Disparte, the head of communications for the project, had this to say: "We agree that the Libra project should be appropriately regulated, so calls for regulation are not a 'setback' or a 'blow' to the project. Responsible financial innovation and regulatory oversight are not in contest."
The significance of Libra is that it could trigger more stringent and global clampdown on cryptocurrencies. It could be the cryptocurrency that changes the regulatory, and in fact, the cryptocurrency landscape for good.  
Conclusion
A common theme running through governments and regulators is they have yet to figure the potential power of cryptocurrencies, or even what their future looks like. Still, one thing is clear: regulatory scrutiny for cryptos is set to increase.
Thus, crypto-related businesses: issuers, trading platforms, exchanges would do well to establish safe registration practices, robust security for their platforms and customers, and seal any loopholes that might facilitate illegal activities. This will encourage the growth of the industry while continuing to power innovation in the space.