Bittrex exchange in-depth review – part 1/2
This part of the in-depth review of the Bittrex exchange will touch on the basics of the platform, its team as well as the liquidity of the exchange itself. This is the first of 2 parts of the Bittrex in-depth review.
General Info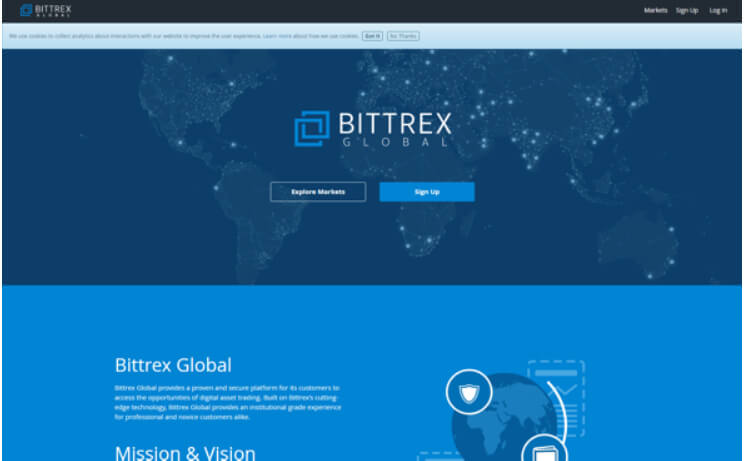 Bittrex is an exchange founded in Seattle, Washington, USA. The exchange started off its operations in February of 2014. Back when the company was founded, there were a lot fewer exchanges, so the exchange became extremely popular as the industry was not as crowded.
Bittrex is still considered a popular exchange, though its popularity dropped over time. The Bittrex team considers this exchange to be a global leader in the crypto revolution. They market their exchange as a platform designed for people who require extremely fast trade executions, secure digital wallets as well as leading industry practices.
Bittrex doesn't just have its platform, but also a "Blockchain Incubator." To promote global innovation in the industry, Bittrex works with various teams so they could help new tokens with potentially great use-cases to transform the industry they are targeting.
Bittrex is one of the most popular exchanges that originate from the USA. As they are operating from the USA, they permit US investors to join the platform (Unlike BitMEX, which does not allow US investors on their platform).
Team
The main people who stand behind the Bittrex exchange are Bill Shihara (the company Co-Founder and CEO), Richie Lai (which is also Co-Founder as well as the CIO – Chief Information Office) and Rami Kawach (CTO). These three individuals come from a background of cybersecurity. They have previously worked at many well-established companies in the tech-sector (such as Blackberry & Amazon).
The Bittrex Trading Engine
Bittrex notified its user base of an update to its platform's trading engine on 25 February 2019. The update then got carried out on 27 February 2019. The purpose of this major update was to make the platform much faster, scalable as well as to pave the way for "additional, exciting upgrades and features" later on. Since the update, the order book updates faster, while overall order execution is much smoother. In fact, the orders process speed is more than 20 times faster than before the platform update happened.
Liquidity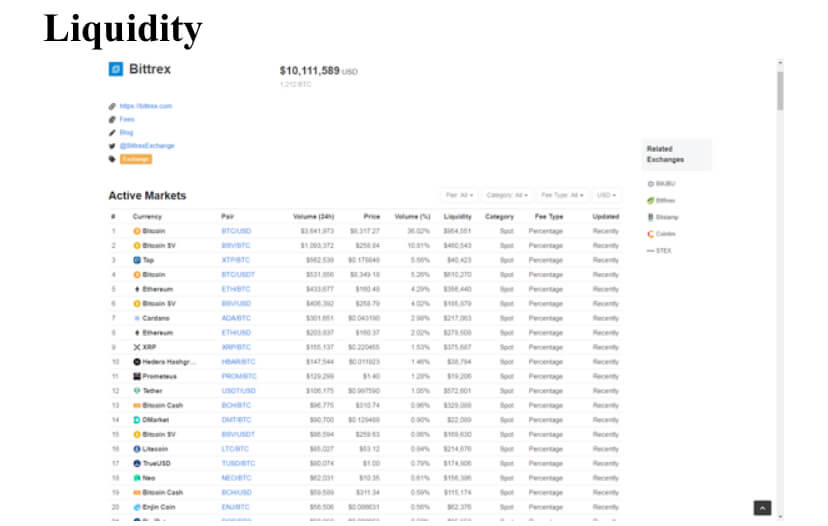 Bittrex's liquidity is considered decent. However, there is quite a distance to cover if the exchange wants to catch up with the top 10 exchanges in terms of liquidity. Bittrex reported its 24-hour trading volume at approximately $13 million in February 2019. On 11 June 2019, the report showed Bittrex's 24-hour trading volume increasing almost five times, coming at $55 million. However, the past months have shown us that Bittrex's volume reduced overall.
Check out part 2 of our Bittrex in-depth guide to learn more about the platform itself, its fees and deposit methods, as well as the security of the exchange.