The AUDJPY pair has moved in a bullish sequence that started in the end week of October and ended with a sharp and large 4H candle on Nov 09. There it began a consolidation cycle that started as a sideways move and finally retraced pushed by the selling pressure to near the begging of the last bullish 4H Candle. From there, it is making an upward movement that is supported by its 50-period SMA.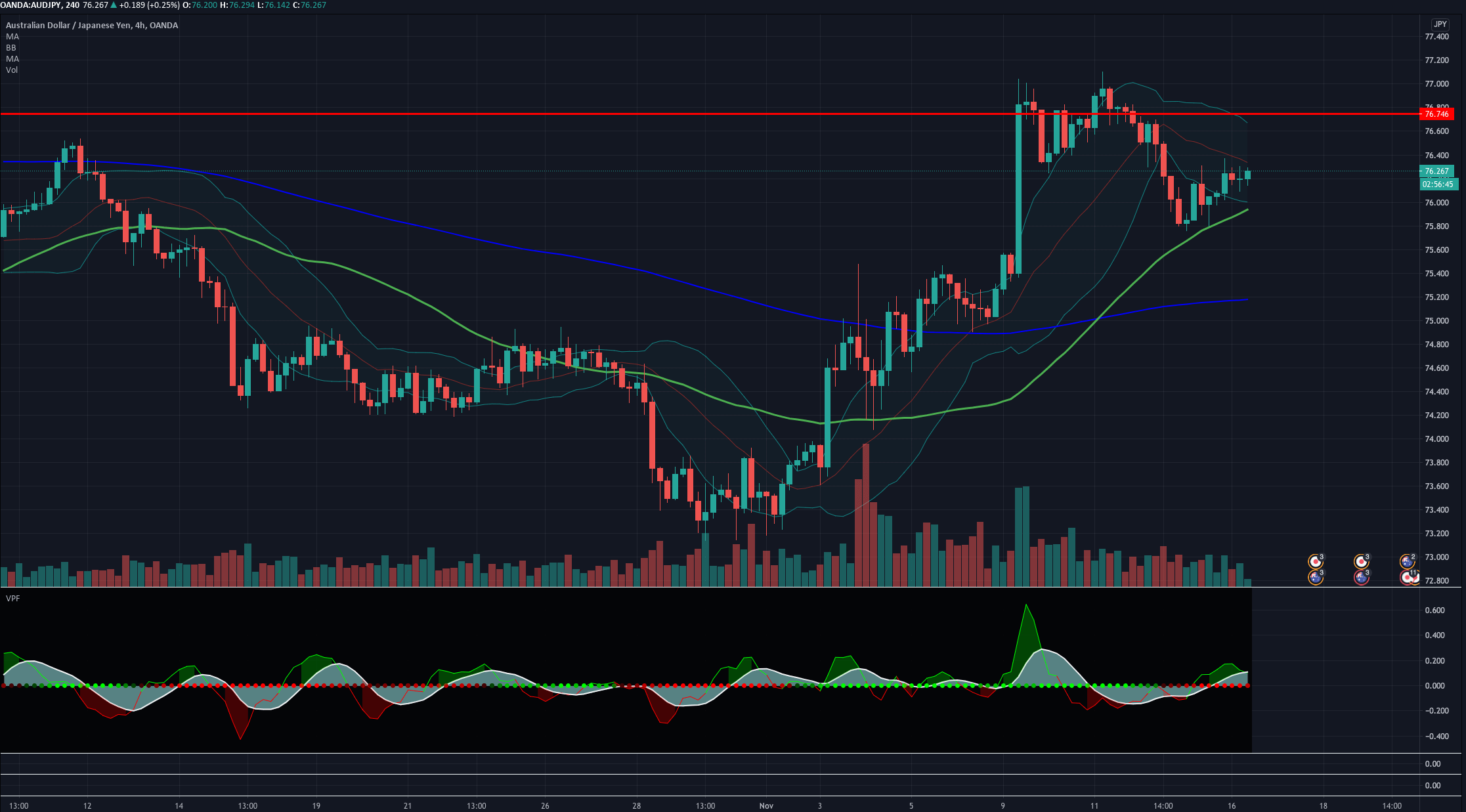 Chart 1 – AUDJPY 4H Chart.
We see that the primary trend is still bullish. The 1H chart also shows the recent leg of upward movements with higher highs and lows (which define a bullish trend). We also observe that following the last bullish candlestick, there are several consolidation candles that retrace, but the closes are not trespassing the 50-hour SMA. Now, we see the strength is coming again, and the Voss Predictor indicator also shows a trend shift that could forecast a visit to the highs made in the recent past.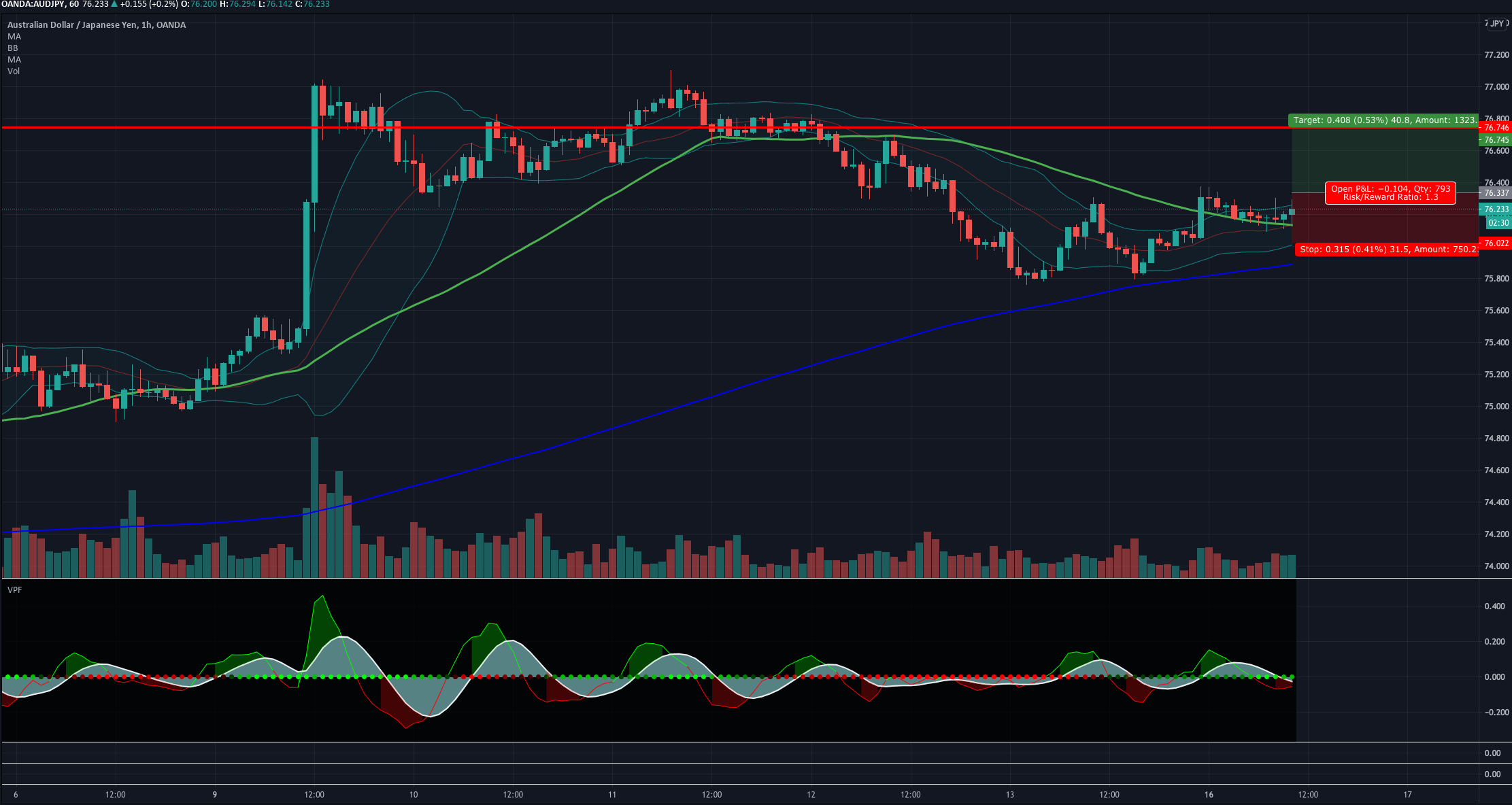 Chart 2 – AUDJPY 1H Chart.
The setup
Although we suspect that a new upward phase is just beginning, the setup also considers a confirmation in the form of a breakout of the recent range; thus, the entry signal is a buy-stop order at 76.324, with a 31 pip stop-loss that would trigger if the price goes below the low of the last 1H bullish candle (76.014). The take-profit level is set at 76.774, which is in the region of the last highs. The reward/risk ratio is a decent 1.45.
Trade Summary
Entry: Buy-Stop: 76.324
Stop-Loss: 76.014
Take-Profit: 76.774
Risk and Reward
This trade's risk is 31 pips, which is 296 USD per traded lot, 29.6 USD per mini-lot, and 2.96 USD per lot. A trader willing to risk 1 percent on each trade should trade about 3 micro-lots every $1,000 on his trading account.