Active Kapital is a forex and CFD broker that is located in Malta and regulated by the Malta Financial Services Authority. The company was founded in 2013 and offers two different account types, commission-free accounts, and competitive spreads. At first glance, this seems like an excellent broker with a lot to offer, but one should always find out more before making a decision. Keep reading to find out the best and worst qualities of this broker.
Account Types
AKFX offers a couple of account types, with the Standard and Corporate account being their two options. The accounts share many similarities, but differ when it comes to minimum deposit requirements, spreads, minimum trade sizes, and the number of equities available for trading. Spreads are much tighter on the Corporate account, but many may not be able to meet the initial deposit requirement for that account type. There is no need to compare leverage options, commission fees, maximum trade sizes, or stop-loss levels since these are the same for both account types. If you cannot afford the Corporate account, you will still have access to some competitive features on the Standard account. Below, you can take a quick look at the specifics for each account type.
Standard Account
Minimum Deposit Requirement: None
Leverage: up to 1:30
Spread: Variable. From 1.2 pips.
Minimum/Maximum Trade Sizes: 0.01 lot/100 lots

Corporate Account
Minimum Deposit Requirement: $25,000
Leverage: up to 1:30
Spread: Variable/Fix. From 0.6 pips.
Minimum/Maximum Trade Sizes: 1 lot/100 lots

Platform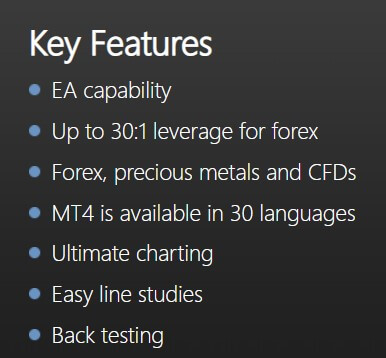 Like the majority of other forex brokers, AKFX has chosen to feature the MetaTrader 4 platform as its sole platform option. Even with the newer version MT5 available, we have no complaints. This is due to the rich variety of technical indicators, trading operations, timeframes, and user-friendly features that are a staple of the MT4 platform. Many also prefer the one-click trading and accessibility of the platform. A download is available on PC, iPhone, and Android. Since the program is available via the App Store and Google Play, it would also be accessible via any device with access to those apps. A browser-based version is also available and may possibly be the best option for Mac users. MetaTrader 4 can be downloaded by navigating to the 'Platforms' section at the top of the website.
Leverage
Leverage up to 1:30 is offered for both account types. Using higher leverage options means taking greater risks, therefore many will not mind sticking to the lower leverage cap with this broker, and may even prefer to use leverage around this level. On the other hand, those that are more dependent on trading with higher leverages may feel that this option is too restrictive. It would be understandable why one would feel this way since many brokers offer leverages of up to 1:100 and higher. Overall, it comes down to one's own personal opinion of what constitutes an acceptable leverage offer.
Trade Sizes
The minimum trade sizes differ for both account types, with 0.01, or one micro lot, being the minimum on the Standard account, while the Advanced account requires a larger trade size of 1 lot. The maximum allowed trade size is the same on both accounts and is set at an impressive 100 lots. There is no set limit on the maximum number of open positions allowed. Both accounts also set the stop loss limit at 50%. Note that reaching the stop out level would result in all of your open positions being closed automatically. Many forex brokers set these limits to help stop client accounts from going into the negative.
Trading Costs
Based on the account page, it seems that this broker does not charge commission fees for either account type. This certainly provides an advantage, since many other brokers charge commissions in addition to profiting from spreads and swaps. Avoiding one of the three main charges with this broker provides one with a better chance to profit, however, traders will still need to consider the spreads and swaps associated with this broker. Fortunately, spreads are fairly good and swap fees can be avoided in some cases. Traders are subject to these overnight financing if positions remain open past 10 pm UK time, so be sure to close any positions ahead of time if you'd like to avoid the financing charge.

Assets
AKFX offers 50 currency pairs, including majors and minors, 5 commodities, and 14 indices for both account types. If you're trading from the Standard account type, you'll have access to 250 equities, while the Corporate account grants access to 300 plus equities. On their website, you'll find a detailed PDF file that offers more detailed information for each asset, including information about minimum and maximum position sizes, trading hours, and more. This information is also available within the MT4 trading platform.
Spreads
Spreads are much tighter on the Corporate account type and start from 0.6 pips. This is much lower than average and makes the Corporate account type seem like the most attractive option, although the higher deposit requirement will limit the number of users that can afford the account type. Trades can also choose between variable or fixed spreads on this account type. Meanwhile, the Standard account offers variable spreads that start from 1.2 pips. Even with the Corporate account offering the better spreads, we must say the offer is still just below average for this broker's Standard account. Overall, the spread offers are excellent with both account types, especially considering the fact that this broker does not charge commission fees. When dealing with other brokers that don't charge commissions, you'll often see the spreads floating around 2.5 or even 3 pips.
Minimum Deposit
If you don't have a lot of funds to start with, or if you're apprehensive about making a larger deposit, you'll be happy to know that this broker's Standard account does not require a deposit minimum, meaning you could essentially open an account with as little as $10. Compared with the industry average of around $100 to $250, the deposit minimum for this account type can't be beaten. Sadly, the required deposit for the Corporate account is set at a much higher $25,000 limit. The fact that this offer is so high means many traders will have to stick with the Standard account. On the bright side, the Standard account is still an excellent option.
Deposit Methods & Costs
The available deposit methods are credit/debit card, Skrill, and bank wire. Although there are only three payment methods to choose from, it's still nice to see that this broker is offering cards, in addition to at least one e-wallet. This helps to provide some variety, hopefully enough so that traders will be able to find a method that they are happy with. While the website states that there are no charges, it is possible that the payment processor for your chosen method may charge fees on your deposit, especially if you've chosen bank wire. Reach out to your bank to ask about any applicable fees if this would affect your decision.
Withdrawal Methods & Costs
AKFX offers the same three deposit methods for withdrawals. To recap, those options are credit/debit card, Skrill, and bank wire. Like with deposits, the website does not mention any applicable fees for any of these methods. However, it is likely that fees would be charged on your bank's side, so feel free to reach out to your personal bank in order to ask how much of a fee would be charged. The average tends to be around $25. Note that the website does mention that fees may change in the future, so be sure to check to make sure that these options haven't changed. While bank wire usually comes with an unavoidable fee, we were happy to see that this broker is offering fee-free withdrawal methods.
Withdrawal Processing & Wait Time
Once again, this broker's website can be vague when it comes to processing times. From what we gathered; it seems that withdrawals are processed within 48 hours. Being an e-wallet, Skrill typically tends to post instantly. Visa/MasterCard must be processed and therefore may take a few days. Bank wire is often posted within a few days; however, it can take up to a week for the funds to post. Also, note that your KYC documents must be approved before your withdrawal can be processed. In order to avoid a headache and longer waiting period, you should always submit these documents and wait for approval before making a deposit.
Bonuses & Promotions
At the time that this article was written, this broker was not offering any bonuses or promotional opportunities. You can occasionally find these beneficial opportunities with other brokers, but this is never enough of a reason to select a particular broker. Also, keep in mind that there are often conditions associated with bonuses that can be difficult to meet, so be mindful whenever you see an advertised bonus that seems too good to be true. To sum it up, it is disappointing that nothing special is offered in this category, but it isn't something that we always expect to see.
Educational & Trading Tools
The AKFX website offers a variety of educational resources and tools. Educational options include training courses, webinars, and FX and CFD tutorials. When it comes to tools, the website offers an economic calendar, FX calculators, and VPS services. For those that have more to learn, the educational opportunities at this broker are much more interactive than the simple glossaries you may find elsewhere.

Demo Account
This broker does offer free demo accounts to their clients. If you've never opened a demo before, you should know that they are excellent practice tools for anyone that is anything less than a seasoned professional. Since demo accounts are free and you're trading with virtual currency, there is nothing to lose. If you open a demo account with this broker, you can choose an account balance from $5,000 up to $1,000,000.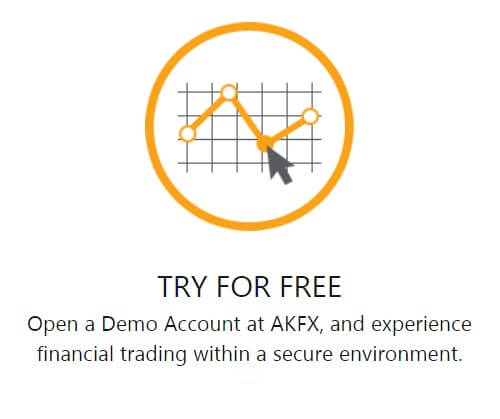 Customer Service
AKFX provides a multilingual customer support team that is available 24 hours a day, five days a week. Note that these are the hours for the Support department, while Payments is available from 9 am to 5 pm, and their Accounts and Trading department is active from 8 am to 5 pm. While support is offering more convenient overnight hours, the other departments only offer support during standard business hours, which may be frustrating if one wants to check on a late payment or dispute a trade after hours. When reaching out to support, one can choose between four convenient options; LiveChat, phone, email, or the contact form that is available via their website. While their business hours are fairly standard, this broker seems to be easy enough to contact, therefore there should be no issues if you ever need to reach out to their support team. The broker offers four separate email addresses, so be sure to email the relevant department for your inquiries.
Phone: +356 2778 0848
Support (24/5): support@akfx.com
Payments: (9am – 5pm): payments@akfx.com
Accounts: (8am – 5pm): accounts@akfx.com
Trading: (9am – 5pm): trading@akfx.com

Countries Accepted
We're happy to report that this broker accepts clients from all over the world, including those from the United States. To be sure, we tested this by creating an account from our US-based office. Fortunately, we had no issues creating our account and found that this broker's contact forms also accept US-based phone numbers. Their open acceptance is most likely due to their location in Malta, which has less restrictive regulations.
Conclusion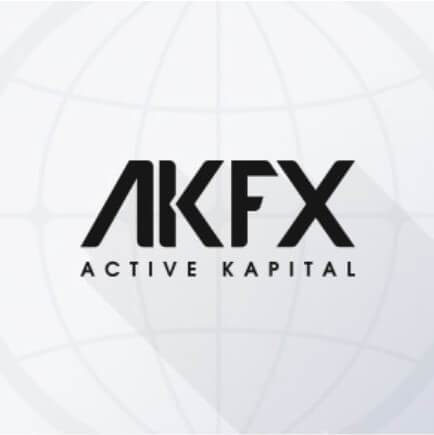 The majority of traders will feel that there is more to love than hate with this broker, but some of the negative features could be possible deal-breakers for some. To start, we will remind our readers that the leverage options only go as high as 1:30, there is a minimum deposit requirement of $30k in order to open the account that offers better spreads, and there are no bonuses available. Also, there are only a few deposit and withdrawal options, although cards and an e-wallet option are available.
Moving on to the positives, we should mention that both accounts are commission-free, yet the broker still offers excellent spreads with that in consideration, there is no minimum deposit requirement on their Standard account, deposits and withdrawals are fee-free, support is available through a variety of contact methods, they offer an impressive asset portfolio, accept US clients, and offer several educational resources. If you aren't dependent on trading with higher leverages, you could certainly benefit from the reduced trading costs that this broker offers.