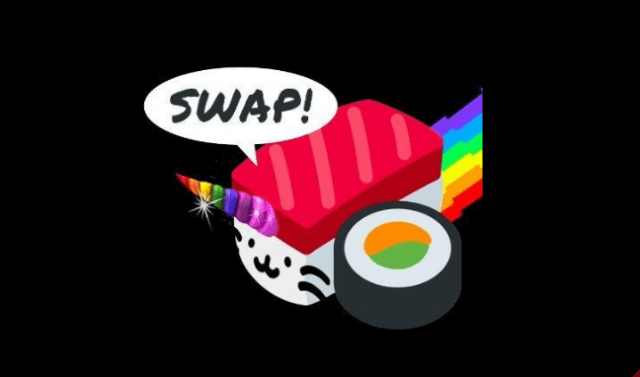 Introduction
SushiSwap copied the mechanics of the most popular DeFi protocol known as "Uniswap" and challenged it, openly with new cryptocurrency trading features. We can consider SushiSwap as a Uniswap rivalry. The SUSHI token holders are provided with a share of the SushiSwap trading commission, and incentives are given to the liquidity providers.
It's a community governed crypto trading platform as the SUSHI holders have the power to make governance decisions. SushiSwap made a strong strategy to give tough competition to Uniswap by paying temporarily extra-large SUSHI rewards to the first two-week liquidity providers. 
What is SushiSwap, and how does it work?
Before you start understanding SushiSwap, you must know about Uniswap. Uniswap is an exchange protocol of DeFi which executes operations without any order book. It follows a model known as automated market-making (AMM), where funds are released by liquidity providers in the pools. 
SushiSwap is a similar copy of Uniswap with few differences mainly – the SUSHI token. These tokens majorly have two functions at the time of launch: authorize the holder with administration rights, and a share of fees is paid to them from the protocol commission. In simple words, SUSHI token holders have "ownership" of the protocol. The community accepted SushiSwap at a large scale because tokens distributed by this provide liquidity incentives that grant the holders with governance rights. In addition, the SUSHI holders are also rewarded with a share of fees paid by traders in the protocol. 
With these governance rights, the token holders can vote for any suggested SushiSwap Improvement Proposal (PIP). Therefore, they play a great role in bringing any minor or major changes in the protocol. So, the whole development and execution process of SushiSwap depends on SUSHI holders, and for any successful token projects, a strong community is always a true asset. 
How are SUSHI rewards distributed?
'Liquidity mining' is the mode through which Sushi is distributed. SUSHI is given to those liquidity providers who specifically invest in 13 Uniswap pools. Later on, the Uniswap LP tokens can be deposited by such liquidity providers to SushiSwap staking contracts for earning SUSHI. 
Initially, the 13 Uniswap pools were as follows:
USDT-ETH, USDC-ETH, DAI-ETH, USD-ETH, COMP-ETH, LEND-ETH, SNX-ETH, UMA-ETH, 
LINK-ETH, BAND-ETH, AMPL-ETH, YFI-ETH, SUSHI-ETH
The SUSHI-ETH pool provides the investors with double rewards in return.
According to the protocol, a new token will be punched each time a block is extracted on Ethereum's network, and the distribution is initialized with
Ethereum block 10,750,000
.
The target is to stamp out 100 new SUSHI tokens for each block, but for the starting 100000 blocks, 1000 SUSHI tokens will be created per block, and after that, the rewards will be reduced. This procedure is adopted to provide incentives to early investors in the protocol in order to encourage them for Liquidity Migration. 
Once 100000 Ethereum blocks are extracted and the tokens generated will be migrated for liquidity into the SushiSwap contract. In the process, all the Uniswap tokens staked on will be reclaimed to initialize a new pool of tokens. Once the liquidity migration is over to fuel the first SushiSwap pools, then immediate operations will be activated in the protocol. The investors, without any extra effort, will receive SUSHI token share for providing liquidity for further processing. 
Conclusion
SushiSwap challenged the current most successful DeFi protocol called Uniswap. This company is providing high returns to token holders and governance rights to its community. Irrespective of the SushiSwap's success, it has proved that no protocol in DeFi is accurate.