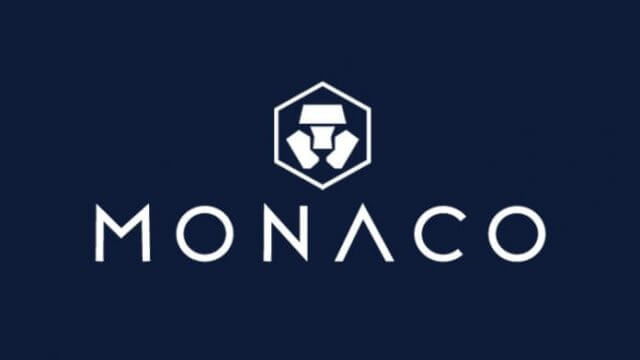 One of the things that have held back the widespread adoption of crypto is its wild volatility that makes many businesses and merchants shy of accepting it for payment. This is because the value of a cryptocurrency can be wiped away overnight, leaving the holder in losses. 
What if there was a way that crypto holders could make purchases and merchants accepted it, with a win-win for everyone? 
Monaco is a payments platform that does precisely this – granting individuals the ability to spend crypto to buy coffee, groceries, anywhere in the world, with very minimal fees. 
The platform is operated by a  Switzerland-headquartered financial services company Crypto.com, with offices in Singapore and Hong Kong.
What's Monaco, and what can you do with it?
Understanding Monaco
Monaco is a payment and crypto platform that allows users to hold a Visa-branded debit card that is based on cryptocurrencies of your choice. Being a Visa card, you can use it like you would any other card. The Monaco platform also features a mobile wallet app through which users can buy, exchange, and spend both Fiat and crypto. 
Monaco is the former name of a financial services firm Crypto.com. The company rebranded so as to better reflect its mission and brand as a cryptocurrency powerhouse. 
Announcing the rebrand, co-founder and CEO Kris Marszalek said: "CRYPTO.com gives us a powerful new identity in line with our original vision to put cryptocurrency in every wallet. As the name we are taking on is also representative of the entire space, it comes with a huge responsibility to carry the torch. We will strive to deliver impact worthy of the name and build infrastructure that enables the growth of the ecosystem, delivering on the promise of a decentralized future." 
The CRYPTO.com platform now features two cryptocurrencies: Monaco (MCO) token, and Crypto.com. MCO is targeted at the platform's end users, who also get lower transaction rates for staking the token. Crypto.com is the newer of the two and is intended as a medium for payments and settlement on the platform's blockchain. 
A Visa Card Based on Crypto
The idea behind Monaco is to make it easy to transact with cryptocurrency. If more people can use it for everyday purchases like coffee, groceries, and meals, it sets the stage for the currency's adoption on a mainstream level. As such, Monaco aims to promote the usefulness of cryptocurrency and, in the process, its wide-scale acceptance. 
Monaco does this by integrating a mobile app and a Visa-branded card. To sign up, you need to deposit crypto into the Monaco account, after which you can now spend crypto using the card. The conversion process when you're purchasing things is taken care of by Monaco. 
Also, you, as a user, are not charged anything by Monaco. Instead, the company makes money by charging the merchant. It takes around 1.5-2% on every transaction. The fact that Monaco makes money when customers use the card is an incentive to provide a user-friendly and high-level experience. 
Cross-border and Feeless Transactions
As crypto-backed cards, Monaco cards are not limited by geographical borders Fiat currencies. This means you can use a Monaco card anywhere in the globe. Like mentioned earlier, Monaco automatically converts the crypto into the local currency when you buy a service/product.
As you can see, the Monaco card might be attractive to two types of customers. One is a crypto holder who would like to spend their crypto funds easily without the long process of converting it to Fiat. The other ideal customer would be the international traveler who might need to buy things anywhere with any of various currencies.
Cashback
As with the occasional reward scheme with a standard debit card, Monaco also runs a cashback program of up to 2% of cryptocurrency spending. For international travelers, the card offers interbank exchange rates with minimal or no fees at all. And this is with updated real-time exchange rates.
According to Monaco, diesel rates save users up to 5 to 8% of fees compared with traditional banks. 
Monaco Wallet 
In keeping with their slogan "Cryptocurrency in every wallet," Monaco also offers a multi-currency wallet app that allows you to buy, hold, send, exchange, and receive multiple cryptos, from the MCO token itself to Bitcoin, Ethereum, Binance Coin and many more. 
Using the wallet, you can purchase or deposit the minimum MCO tokens needed to begin the six months staking duration to receive a Monaco card. Also, on the wallet, you can track over 200 cryptocurrencies in terms of price, volume, market cap, and so on. 
The wallet also supports a cryptocurrency education section with videos and the relevant crypto trading glossary terms that you can access while on the go.
According to Marszalek, the wallet is meant to "introduce cryptocurrency to the spending practices of the everyday consumer. The app enables users to focus on making the best financial decisions for them rather than endlessly studying the confusing mechanics that frequently accompany cryptocurrency products and exchanges." 
Tokenomics of MCO
As of June 14, 2020, MCO is trading at $5.12, with a #75 market rank. It has a market cap of $80, 866, 691, a 24-hour volume of $13, 936, 093, a circulating supply of 15, 793, 831, a total supply of 31, 587, 682. The token has an all-time high of $27.10 (Aug 29, 2017), and an all-time low of $0. 641730, (July 16, 2017). 
Purchasing and Storing MCO
MCO is supported by several exchanges, including Binance, Bittrex, BitHumb, Huobi, UpBit, OKEx, BitRabbit, HitBTC, Gate.io, and Bitrue.
To purchase the currency on the majority of the exchanges, you'll need to first buy a proxy token such as BTC, ETH, USDT. 
MCO is based on Ethereum, so you can store it in any Ethereum-compatible wallet. Great choices include MyEtherWallet, Parity, Mist, MetaMask, and Trust Wallet. For extra security, consider hardware wallets such as Ledger Nano S or Trezor. 
Final Thoughts
For cryptocurrency holders/investors, Monaco card is a great way to spend crypto in the real world without going through lengthy conversion procedures or paying high transaction fees. Being a VISA card, you can use the card anywhere in the globe, with Monaco instantly converting the crypto to the local currency. Also, Monaco cardholders can follow the pulse of the crypto market and stay up to date on relevant market moves. The Monaco platform is paving the way for people to interact with crypto in a whole new way.