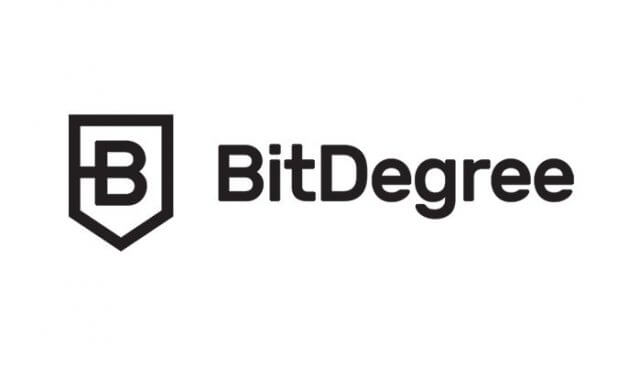 Introduction
Cryptocurrency projects mostly start with Initial Coin Offering (ICO). Through ICOs, companies in the cryptocurrency industry raise funds to launch new coins or services in the industry. The trio of Arnas Stuopelis, Andrius Putna, and Roberto Santana was previously serving web hosting company "Hostinger" presented BitDegree ICO to the world. This ICO managed to convince over 12 thousand contributors and raised 32 thousand ETH. In this system, students are offered with the study course and paid with a BitDegree token in return for studying. 
What is BitDegree?
BitDegree is the world's first e-learning platform powered by Ethereum blockchain. The goal of BitDegree is to gamify the learning process with fun and rewards. Here, gamification in academics means students will be awarded cryptocurrency for completing any study course. Every academic activity performed by the student will be saved in their BDG account and can be accessed anytime and anywhere.
The BitDegree platform not only gives incentives but also provides study material for easy understanding. The official portal is available in English, Russian, and Portuguese language. Is there any other better platform for study, where you are paid with cryptocurrency tokens for studying? No, It's only possible with the BitDegree platform.  
You can also earn tokens by referring BitDegree to your friends. At every level, you need to qualify an online test to enter the next stage, and qualifying students are rewarded with "BitDegree" tradable tokens. To offer merit students with employment opportunities, BitDegree recently collaborated with companies like Huffpost, Marketwatch, Mogul, etc. After you complete your studies, you can trade with the currency earned, or you can also ask for a cash-out.  
How to Use BitDegree?
BitDegree is a utility token, which means the holder can use it for payments but doesn't have any voting rights in the company. All community members like teachers, learners, and employers work together and pay each other with BDG token for their efforts. BitDegree accounts can be operated on mobile and desktop as well. Almost all courses are free except for a few professional courses which are available at a subsidized fee. 
Some of the important highlights of the BitDegree portal are: 
Learners will be rewarded with tokens for course completion.

Learners will pay teachers and for courses via BDG tokens.

Donors and employers will issue a token to learners for specific courses.
The payment system is handled through a smart contract system. Once a specific task is completed automatically without any error or delay, the reward is delivered through a smart contract. In computer, conditions are entered in the code like:
IF John completes 6 lessons THEN send John 300 BDG Tokens
BitDegree is classified as an ERC-20 token, and you don't need an ETH wallet to store your earned token as it will be stored in your BitDegree account itself. To earn from BDG, you can convert it to blockchain for cryptocurrency trading and get them stored in an Ethereum wallet. 
Conclusion
Bitdegree brought huge transparency to the education system and is the first e-learning platform integrated with blockchain technology. It has introduced innovations and developments in the landscape of education. BitDegree's global education revolution is offering everyone a common platform to learn and share skills to grow together.