We know a double top is a strong bearish reversal pattern. When the price trends with a double top, it usually creates strong bearish momentum. At consolidation, if it produces an evening star, it creates more momentum that is more bearish since the evening star is a strong bearish reversal pattern as well. In today's lesson, we are going to demonstrate an example of that.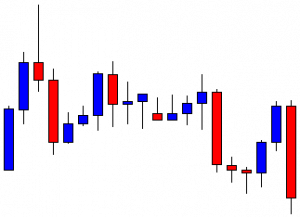 The chart shows that the price has been roaming around within two horizontal levels. It has several rejections at the resistance zone. At the last two rejections, it produces two bearish engulfing candles. Moreover, the last candle breaches through the level of support or the neckline. It means the chart may get bearish since it produces a double top.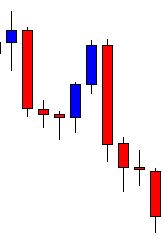 As expected, the price heads towards the South with good bearish momentum. The sellers are to wait for the price to consolidate and a bearish reversal candle/pattern to go short in the pair.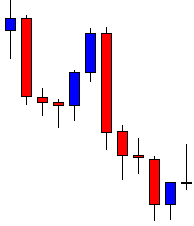 It seems that the price may have found its support. It produces a bullish inside bar followed by a Doji candle. If the price makes a breakout at the level of consolidation support, the sellers may go short in the pair and drive the price towards the South.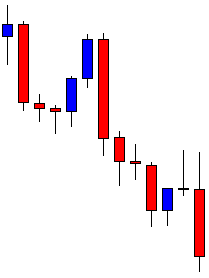 The chart produces a bearish engulfing candle closing well below consolidation support. It is a strong bearish reversal candle itself. The combination of the last three candles is called the evening star, which is a very strong bearish reversal pattern. It suggests that the price may get very bearish soon. The sellers may trigger a short entry right after the last candle closes by setting stop-loss above the last candle's highest high. We talk about the take-profit level in a minute. Let us find out how the trade goes.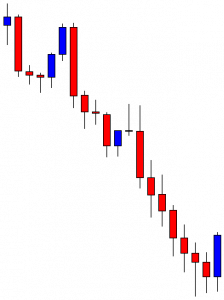 The price heads towards the South with extreme bearish momentum. The last candle comes out as a bullish engulfing candle. It may make a bullish correction or reversal now. However, before producing the bullish engulfing candle, the price travels 2R. Even if the sellers close the entry at the last candle close, they make 1R profit.
When a trend starts with a strong reversal pattern such as the double top/double bottom, morning star, evening star, and it produces a strong reversal pattern at consolidation as well, the price usually produces a longer wave. Trade management is to immaculate, though. Thus, make sure that the trade is made relatively on a bigger time frame such as the H4, the daily, the weekly, etc.