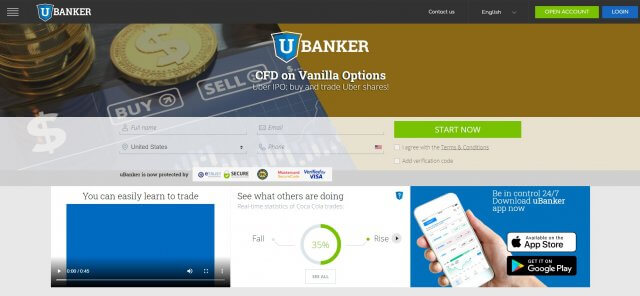 UBanker is an online foreign exchange broker that is based in Cyprus. UBanker aims to allow its clients to take control of their finances, and they aim to do this by offering their clients 24/6 support, a secured environment, trading platforms for beginners, and access to an account manager. As we go through this review, we will be outlining the key features and services being offered by UBanker so you can decide if they are the right broker for your trading needs.
Account Types
There seems to only be the one account type available, so instead of putting all of the information in this section, as we go through the review, we will outline the conditions and features of the account in each individual section. As a brief overview, the account requires a minimum deposit of at least $200, it comes with a maximum leverage of 1:200 and spreads starting from around 3 pips.
Platforms
UBanker uses a platform called PROfit. The platform can be used as a WebTrader within your internet browser or as a mobile application on your Android or iOS devices. Some of the many features include one-click trading, no downloads required for the desktop version, you gain instant access to your account and trades, you are able to trade anywhere you want, it gives you daily market updates with instant trade execution. Unfortunately, we do not know much more about the platform than that.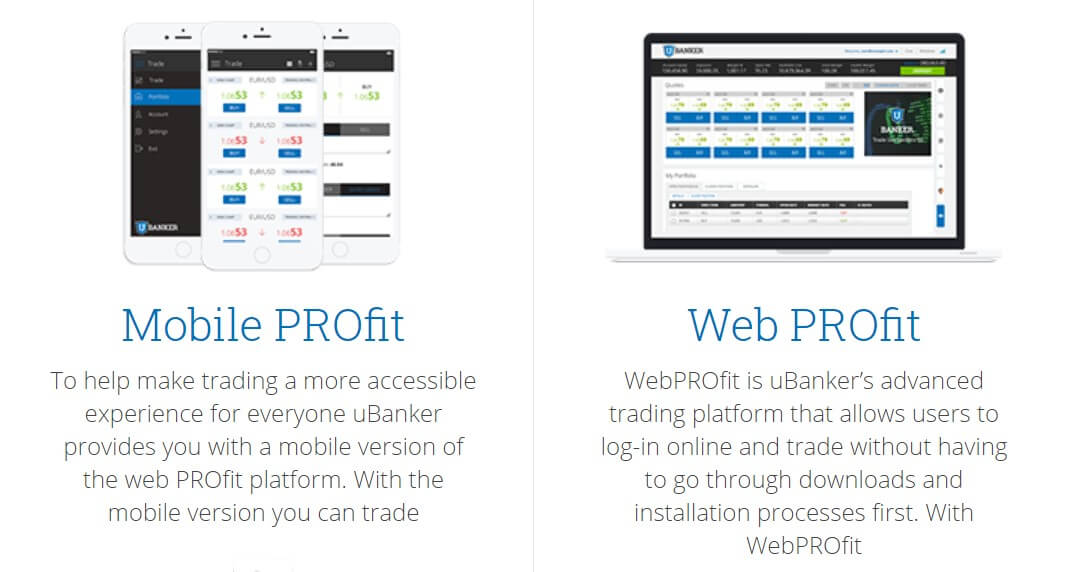 Leverage
UBanker offers various leverages which will depend on the asset and instrument that you are trading, when trading Forex currencies you will have a maximum leverage of 1:200, for commodities it is also 1:200, for CFDs on Indices you have a maximum leverage of 1:100, and for CFDs on Shares you have a maximum leverage of 1:10.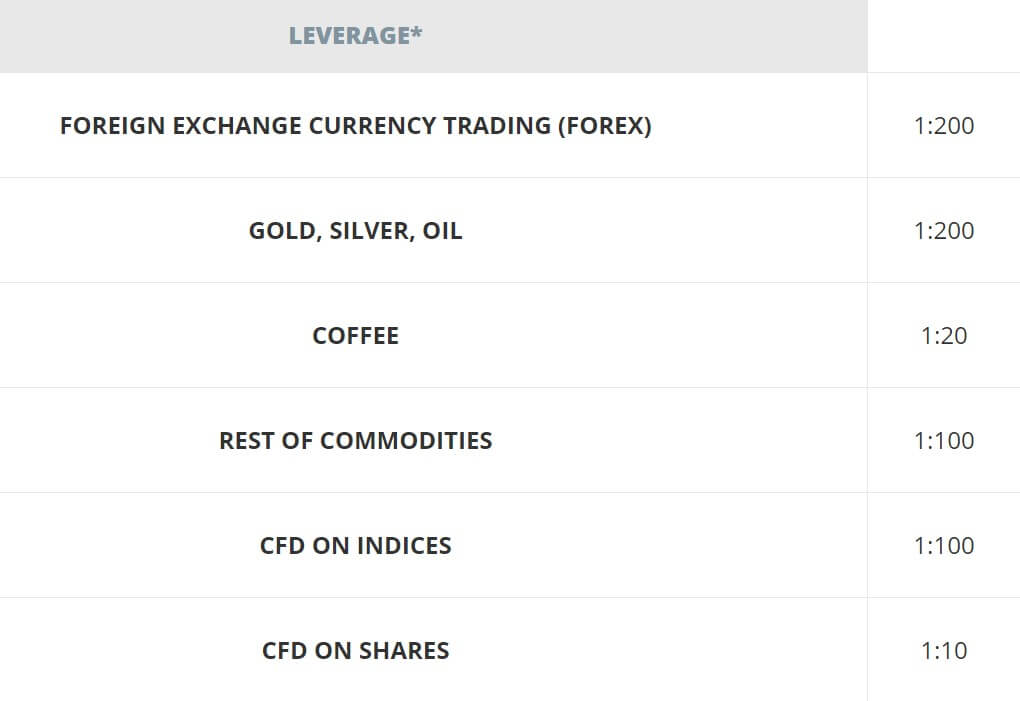 Trade Sizes
Trade sizes stat from 0.01 lots and go up in increments of 0.01 lots so the next trade would be 0.02 lots. When trading with UBanker a lot is equal to 100,000 units, so the minimum trade size is 1,000 base currency units. We do not know what the maximum trade size is or how many trades you are able to have open at any one time.
Trading Costs
It is not clear to us if there are any added commissions when trading with UBanker, so we are not able to say, however as the spreads seem to be quite high it is most likely that there aren't any. There will however be swap charges, these are fees that will be charged when you hold a trade overnight or over the weekend. They can be both positive or negative and can often be viewed from within the trading platform that you are using.
Assets
The assets at UBanker have been broken down into various categories, we have outlined them below so you can get an understanding of what is available to trade.
Currencies: AUDCAD, AUDCHF, AUDJPY, AUDUSD, CADCHF, CADJPY, CHFJPY, EURAUD, EURCAD, EURCHF, EURGBP, EURJPY, EURNZD, EURTRY, EURUSD, GBPAUD, GBPCHF, GBPJPY, GBPNZD, GBPUSD, NZDCAD, NZDCHF, NZDCHG, NZFJPY, NZDUSD, TRYJPY, USDCAD, USDCHF, USDJPY, USDTRY, GBPTRY, USDZAR, EURNOK, USDNOK, AUDNZD, USDSGD, GBPCAD, USDSEK, GBPSEK, USDMXN, USDPLN.
Commodities: Gold, Silver, Crude Oil, Copper, Platinum, Aluminium, Zinc, Tin, Lead, Coffee, Corn, Wheat, Coton, Sugar, SoyBean, Natural Gas, Gasoline, Heating Oil, Brent Oil, Palladium.
Indices: CAC 40, Dax Index, Dow Jones, FTSE 100, Nasdaq 100, Nikkei 225, S&P 500.
Shares: There is a large number of shares available to trade, a few of them include the likes of Boeing, Coca-Cola, Apple, Bank of America, Google, Yahoo, CITI Group, IBM, and Intel.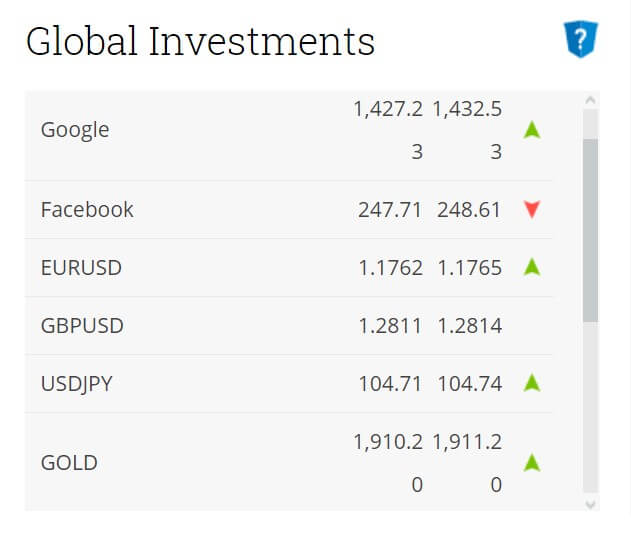 Spreads
While we do not have any specific examples of the spreads, looking through a number of different sites it seems that the spreads generally start from around 3 pips, the spreads are variable which means they will move up and down depending on the volatility of the markets, different instruments will also have different starting spreads so while some may be at 3 pips, others may be higher.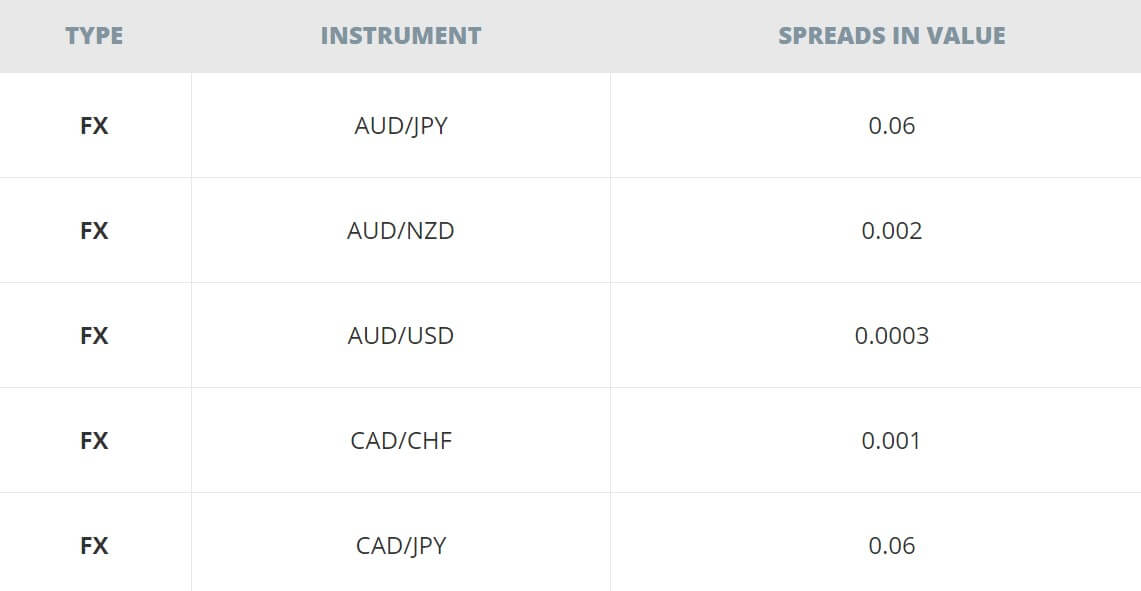 Minimum Deposit
In order to open up an account you will need to deposit at least $200, any deposits in other currencies will be converted into USD. We do not know if this amount reduces once an account has already been opened.
Deposit Methods & Costs
There are a few different deposit methods available from UBanker, these are Credit Card, Debit Card, Wire Transfer, and Skrill. There wasn't any information on the site referring to possible deposit fees, so we do not know if they are present or not, what we can suggest, is to contact your own bank, card issuer, or payment provider to check whether or not they will be adding any fees of their own.

Withdrawal Methods & Costs
The same methods seem to be available to withdraw with, for clarification, these methods are Credit Card, Debit Card, Wire Transfer, and Skrill. Once again there is no information on the site about any possible fees, you should, however, check with your bank for any incoming transfer fees or currency conversion charges.
Withdrawal Processing & Wait Time
We, unfortunately, do not know what the processing times are from UBanker, while we know some of the methods available, this means that we can estimate that withdrawal requests should be fully processed between 1 to 7 days from the date the request is made, this will depend on both UBankers own processing times, and the processing times of the method that you used to withdraw.
Bonuses & Promotions
We didn't see any information surrounding bonuses or promotions, so at least at the time of writing this review there wasn't anything available, this does not mean that there won't be in the future so if you are after promotions and bonuses you could always contact the customer service team to see if there is anything coming up.
Educational & Trading Tools
There are a lot of different pages on the site which are related to both education and tools, however, some of them don't really contain a lot of information. There is a page on forex fundamentals, forex trends, fundamental factors, information on different charts, and information on different reading techniques (very basic). There Is also a chance to get a personal trainer, however, we do not really have many details about this so we cannot comment on it in any detail.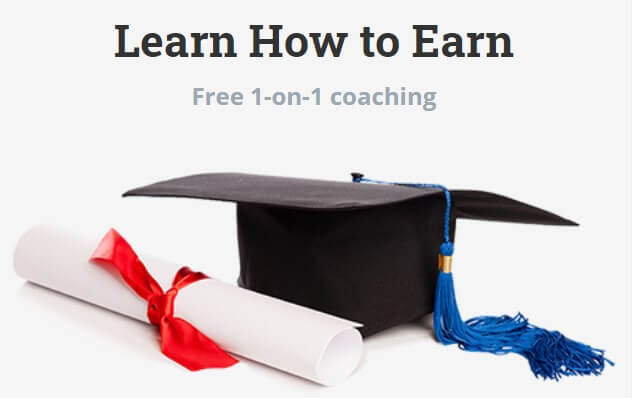 There is a Udata section of the site that has information on current trends in stocks, shares, indices, and commodities, they can give a little indication as to where the markets may move. There is also a market review section which seems to get updated daily, detailing what has happened over the past day, and there is also a rates page detailing the current buy and sell figures for different instruments and assets.
Autochartist is a tool that UBanker has made available, it allows for additional automated analysis and some of its features include:
Probability filters – filters significant market events and checks past performance and patterns.

Automated technical analysis – analyses chart patterns, price forecasts, support and resistance levels and more.

Volatility analysis – identifies when the market is most volatile and helps you set appropriate exit levels.

Daily market reports – Autochartist sends you important daily updates and changes in the markets.
Customer Service
The customer support page offers a few different ways to get in touch with them, the page states that the support team is available Monday to Friday between 08:00 and 20:00 GMT+2. However on the about us page, it does indicate that there is 24-hour support 6 days a week, so this is a little contradictory.
You are able to use the online submission form, fill it in and you should then get a reply via email. You can also use the provided phone number or email address as a choice of contact methods. There is also a postal address mentioned towards the bottom of the page.
Address: 73 Arch. Makarios III Avenue, CY1070 Nicosia, Cyprus.
Email: customer.service@ubanker.com
Phone: +23414408196 
Demo Account
We didn't actually see much information surrounding demo accounts so we cannot say for sure if they are available or not, sometimes brokers make the demo account only accessible to those that have signed up, so UBanker may be doing the same thing. Demo accounts can allow you to test out the trading conditions and also new strategies without any real risk, so if UBanker does not offer them, it is something that they should really look at adding to their arsenal.
Countries Accepted
This is another aspect that we could not locate on the site, if you are thinking of signing up, we would recommend contacting the customer service team prior to opening up an account just to make sure that you are eligible to join.
Conclusion
The trading conditions on offer from UBanker are a little on the steep site, the maximum leverage is 1:200, while ok is a little lower than we seem from a lot of modern brokers, the spreads are also sitting at around 3 pips which is relatively high and could make trading expensive, especially during times of higher volatility. There are plenty of assets available to trade which is good, the deposit and withdrawal methods are a little limited, but there is still a selection on offer, no information on any fees though. The platform being offered is ok, it lacks some of the functionality that we see from brokers offering MetaTrader 4 or 5 though. The overall conditions do not seem too bad, but the decision to use them will be up to you.