Pro Capital Fx is a forex broker that was founded in 2013. They claim to offer outstanding customer support, a multi-product bouquet, advanced trading platforms, tight spreads, and an experienced founding team. This review is intending to look at the services being offered to see if they live up to their expectations and so you can decide if they are the right broker for you.
Account Types
When signing up with Pro Capital FX there is a choice of 4 different account types, they each have their own requirements to open as well as individual trading conditions, so let's see what the choices are.
Standard Account: The account comes with a minimum deposit requirement of $250 and is the entry-level account. Due to this being the starter account it does not have any additional features such as online chat, SMS signs, or personal reports.
Classic Account: The classic account has a minimum deposit requirement of $5,000. This account comes with access to online chat and access to all platform features such as trading indices.
Gold Account: The gold account increases the minimum deposit up to $40,000 which could price out a lot of retail traders. It has access to online chat, access to all platform features such as trading indices, has access to Autochartis, SMS signals, a VIP manager, and an individual direct telephone line.
Premium Account: The top-level account requires a minimum deposit of $100,000. This account comes with access to online chat, access to all platform features such as trading indices, has access to Autochartis, SMS signals, a VIP manager, an individual direct telephone line, special promotions on one to one trading, and personal reports on the stock market.
The trading conditions of the accounts are not mentioned here, so throughout the review, we will be looking into them in order to help give you a better understanding of what each one offer.
Platforms
Pro Capital FX is offering a singular trading platform in the form of MetaTrader 4, so let's look at the features of this platform. Released in 2005, MT4 has been around for quite some time. The platform is fully customizable and loaded with features to help with trading and analysis. MT4 is compatible with thousands of indicators, expert advisors, signal providers, and more. Millions use MT4 for its interactive charts, variety of timeframes, one-click trading, trade copy functions, and more. In terms of accessibility, MT4 is available as a download, an app for Android and iOS devices, and as a browser-based WebTrader.

Leverage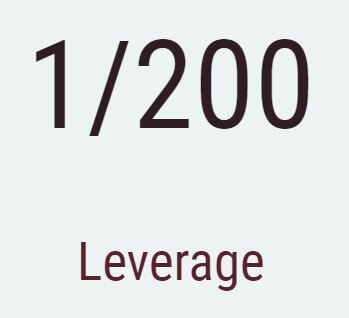 There isn't any solid information when it comes to leverage, in fact, the only information available at all is in the terms and conditions, but it has nothing to do with what the maximum leverage is, there is a short sentence regarding the bonus funds, it mentions having a leverage of 1:400, so we would assume that this amount is available on the accounts, however, we can not say for sure. Why this information is not available is unknown to us, as it is quite important for potential clients to know.
Trade Sizes
Trade sizes start at 0.01 lots (known as micro-lots) and go up in increments of 0.01 lots, so the next trade would be 0.02 lots and then 0.03 lots. We do not know what the maximum trade size is, whatever it is, we would recommend not trading in sizes larger than 50 lots, as the bigger a trade becomes the harder it is for the markets or liquidity provider to execute the trade quickly and without any slippage. We are also not sure what the maximum number of open trades is.
Trading Costs
Trading costs are unknown, there is no mention of any commission anywhere on the site or within the terms and conditions, so we cannot say for sure if there are any, one thing we can say though is that swap charges are present, these are interest charges that are incurred for holding trades overnight, they can be both negative or positive and can usually be viewed from within the trading platform of choice.
Assets
There is no full breakdown of what assets or instruments are available to trade, the only information available is on the about us page which simply states that they have a wide variety of commodities and forex products to the trade. What this means we do not know, not having a breakdown or at least an example of the assets and instruments available makes it very hard for potential new clients to understand what they could be trading or if the assets that they like to trade are even available. This information should be available and easy to access.
Spreads
Just like trading costs, the information on spreads is nowhere to be found. The about us page indicates that Pro Capital FX is offering tight spreads, however, there is no indication as to what they are. It is strange to advertise tight spreads but not actually display or give examples of them, it makes you think that they may not actually be that tight after all. We do know that the spreads are variable (also known as floating) so this means that when the markets are being volatile, the spreads will often be seen higher. It is also important to note that different instruments and assets have different starting spreads, so while EURUSD may start at 2 pips, other assets like GBPJPY may start slightly higher, 2.5 pips (just examples and not actual spreads).
Minimum Deposit
The minimum amount required to open up an account is $250, this will get you the standard account, it is unknown if the minimum deposit amount reduces when performing subsequent top-up payments into an already open account.
Deposit Methods & Costs
There is exactly zero information available in regards to deposit methods or costs, how brokers can offer no information at all is amazing to us, we are going to be giving our money, so the least we need to know is how we can do it and how much it will cost us.
Withdrawal Methods & Costs
Just like with the deposits, there is no information about withdrawals either. One of the major things that traders look for in a broker is the way they can get their money out and how much it will cost them. Not having this information available on the site can make it look like the broker is hiding something and not knowing can really put off a lot of potential customers.
Withdrawal Processing & Wait Time
As there is no information about withdrawal methods there is also none about processing time, we can just say the standard 1 to 5 business days, but with so little information of finance available we are not sure that even that would be accurate,
Bonuses & Promotions
There is a 30% bonus available, you can receive up to a 30% bonus on your first deposit, this means that if you open an account with $5,000 you will receive another $1,5000 as a bonus. The bonus is time-limited and we could not locate any other terms about the promotion, so we do not know how likely it is for you to be able to withdraw the funds. If you are interested in bonuses then be sure to check back regularly or get in contact with the customer service team to see if there are any upcoming bonuses or promotions.

Educational & Trading Tools
There doesn't appear to be anything in regards to education or trading tools. This is a shame as a lot of brokers these days are looking to help their clients improve and become more profitable with educational courses or tools to help them trade or analyze. It would be nice to see Pro Capital FX do something similar for their clients.
Customer Service
You can get in contact with Pro Capital FX in a number of different ways, their contact us page has an online submission form that you can fill in, you should then get a reply via email. There is also a phone number available should you wish to speak to someone directly. There is also an email address in order to email directly and finally, a skype username should that be your preferred method of contact. The customer support team is open 24/5 and is closed at the same time as the markets over the weekend and on bank holidays.
Demo Account
There has been no mention of any demo accounts throughout the site so we do not thin they are currently available, this is a shame as new clients like to sue them to test the servers and trading conditions and existing clients like to sue them to test new strategies without risking their capital, so this is something that Pro Capital FX should look at adding to their services.
Countries Accepted
The information about which countries are accepted and which are not is not present on the website, so if you are interested in joining, be sure to get in contact with the customer service team to check if you are eligible for an account or not.
Conclusion
Pro Capital FX stated a lot of great things in its about me page in regards to trading conditions and other aspects, however, the image that it portrayed quickly fell away. There is such a massive lack of information on trading conditions such as spreads or commissions, to complete sections on finance being missing from the site. It is not acceptable for there to be no information about deposit and withdrawal methods considering they will be dealing with our money, for the issue alone (along with all the other missing information) we can not recommend Pro Capital FX as a broker to use.