Roiteks is an online foreign exchange and binary options broker based in Bulgaria. "We provide our traders with a user-friendly interface and a self-explanatory trading platform, which allows beginners and experienced traders a simple and understandable way to trade. The web-based platform offers a wide array of currencies, stocks, commodities, and indices to trade via CFD, along with a host of trading methods and expiry times." That is about all the information that they give about themselves and so we will be going over the services on offer to see exactly what they offer and how they compare to the competition.
Account Types
There is only one account type available from Roiteks, due to this there isn't an account comparison page, as we go through this review, we will outline the different features of the account in their relevant sections. All information provided in this review will relate to that one account type.
Platforms
Roiteks uses an online web-based trading platform rather than a traditional download or mobile application. They do not provide much information about it and so there is too much that we are able to say. 
Leverage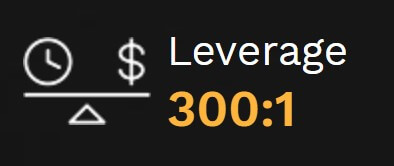 When placing a trade you are able to choose a leverage of 1:20, 1:50, 1:100, or 1:300. This is a slightly different way of doing things as it is not based on the account but the individual trade. 1:300 isn't as high as we often like to see as many brokers are now looking towards offering 1:500, but 1:100 is still an acceptable level to use.
Trade Sizes
The trade sizes are done with currency values instead of lot sizes. The minimum trade size is $250, we do not know what the maximum trade size is or how many trades you are able to have open at any one time.
Trading Costs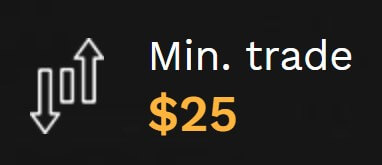 There are no additional commissions added to the trades, this is stated in the terms and conditions. There are however swap fees, these are interest charges that are paid or received when you hold a trade overnight, they can often be viewed within the trading platform that you are using. We are not sure if there are any swap-free accounts available.
Assets
The assets have been broken down into a few different categories, there aren't actually that many available which is a shame to see.
Currencies: EURGBP, EURJPY, EURUSD, GBPUSD, NZDUSD, USDCAD, USDCHF, USDJPY, USDRUB, USDSGD, USDTRY, USDZAR.
Commodities: Coffee, Gold, Light Sweet Crude Oil, Platinum, Silver, Sugar, Wheat.
Indices: Bombay SE, CAC, Dax, Dow Jones, Dubai, FTSE 100, Hang Seng, ISE 30, KL Futures, Kuwait, MICEX 10, MSM 30, NASDAQ 100, Nikkei 225, RTS, S&P 500, SSE 180, TADAWUL, Tel Aviv 25, TOPIX.
Stocks: IBM, Microsoft, Apple, Bae Systems, BP, Citi, Coca Cola, Gazprom, HSBC, Lukoil, Nike, Nissan, Reuters, Rolls Royce, Sberbank, Tata Motors, Tesco, Teva Ta, Turkcell.
Spreads
We don't have a definitive list of available spreads, however, we can see that spreads on EURUSD generally start from around 0.5 pips, the spreads seem to be fixed as we watched them for a couple of minutes and they never grew larger or smaller. Fixed spreads mean that they will always remain around the same and will not change as the markets do.
Minimum Deposit

The minimum deposit requirement with Roiteks is 250 EUR, USD or GBP. We do not know if this amount reduces once an account has already been opened, and advise that you speak with customer service to be clear on what fees are associated with funding a trading account with Roiteks.
Deposit Methods & Costs
You are able to deposit into Roiteks using a Credit/Debit Card or Bank Wire Transfer. The minimum deposit amount for Bank Wire Transfer is a little higher at $500. The FAQ does not mention any fees so it does not look like there are any for depositing, however, you should check with your own bank or card issuer to see if they will add any outgoing transfer fees of their own.
Withdrawal Methods & Costs
The same two methods are available to withdraw with, for clarification they were Credit/Debit Card and Bank Wire Transfer. Once again there is no mention of any fees, however, they also do not state that there are not any so we cannot be sure, as always check with your own bank or card issuer to see if they add any incoming processing fees.
Withdrawal Processing & Wait Time
The site and also the terms and conditions do not specify what the processing times from Roiteks are, we would hope that any withdrawal requests would be fully processed within 7 days but we cannot say this for sure.
Bonuses & Promotions
There don't seem to be any available bonuses or promotions available, you could always contact the customer service team to see if there are any coming up if you are really interested in getting one.
Educational & Trading Tools
There also does not seem to be an education or tools section of the site but does run a YouTube channel offering market news, trading tips, and more. While this is nice, it would be good to see Roiteks offering a bit more to its clients.
Customer Service
The customer service team is available between 8 am GMT and 5 pm GMT from Monday to Friday. Roiteks don't have a  lot of methods in order to get in touch, there is an email address provided and that is it, looking around the sire we are also able to locate a postal address too.
Address: Boulevard Totleben 53-55, 1606 Sofia, Bulgaria
Email: support@roiteks.com
Demo Account
There is no information surrounding demo accounts so it does not seem like there are any available which is a shame as potential clients often like to test out trading conditions without having to risk any of their own capital.
Countries Accepted
The following statement is present at the bottom of the website: "It is against the law to solicit U.S. persons to buy and sell commodity options, even if they are called 'prediction' contracts unless they are listed for trading and traded on a CFTC-registered exchange or unless legally exempt."
Conclusion
Roiteks works in a different way to most traditional brokers, while they offer binary options they also offer forex trading, but in a way which is more like binary. So if you are looking for a more traditional trading experience you would need to look elsewhere. The minimum trade sizes are a little high, but the overall costs are pretty low with no commissions and spreads of 0.5 pips. Just two methods are available to deposit and withdraw which could limit the potential for some clients and with no demo account, it makes it hard to really experience the broker without risking any of our own money.