Market reaction to Fed Powell speech 27 August 2020: The new framework
Thank you for joining this forex academy educational video. In this session, we will look at the extreme market volatility after federal reserve chairman Jerome Powell's speech at Jackson Hole on the 27th of August.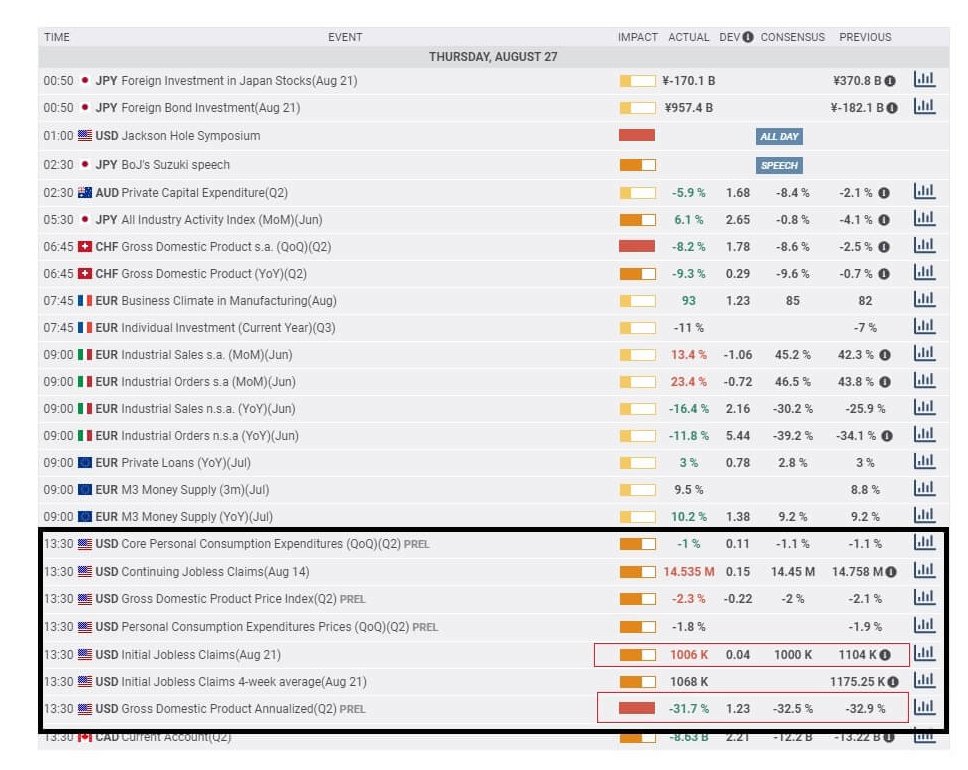 The United States dollar has remained on the back foot this week with the DXY punching through 93.00. There was a lot of expectation for the US data on Thursday the 27th, especially the 2ND quarter gross domestic product, which came in slightly better than expected and also the initial jobless claims, which again was very slightly better than expected.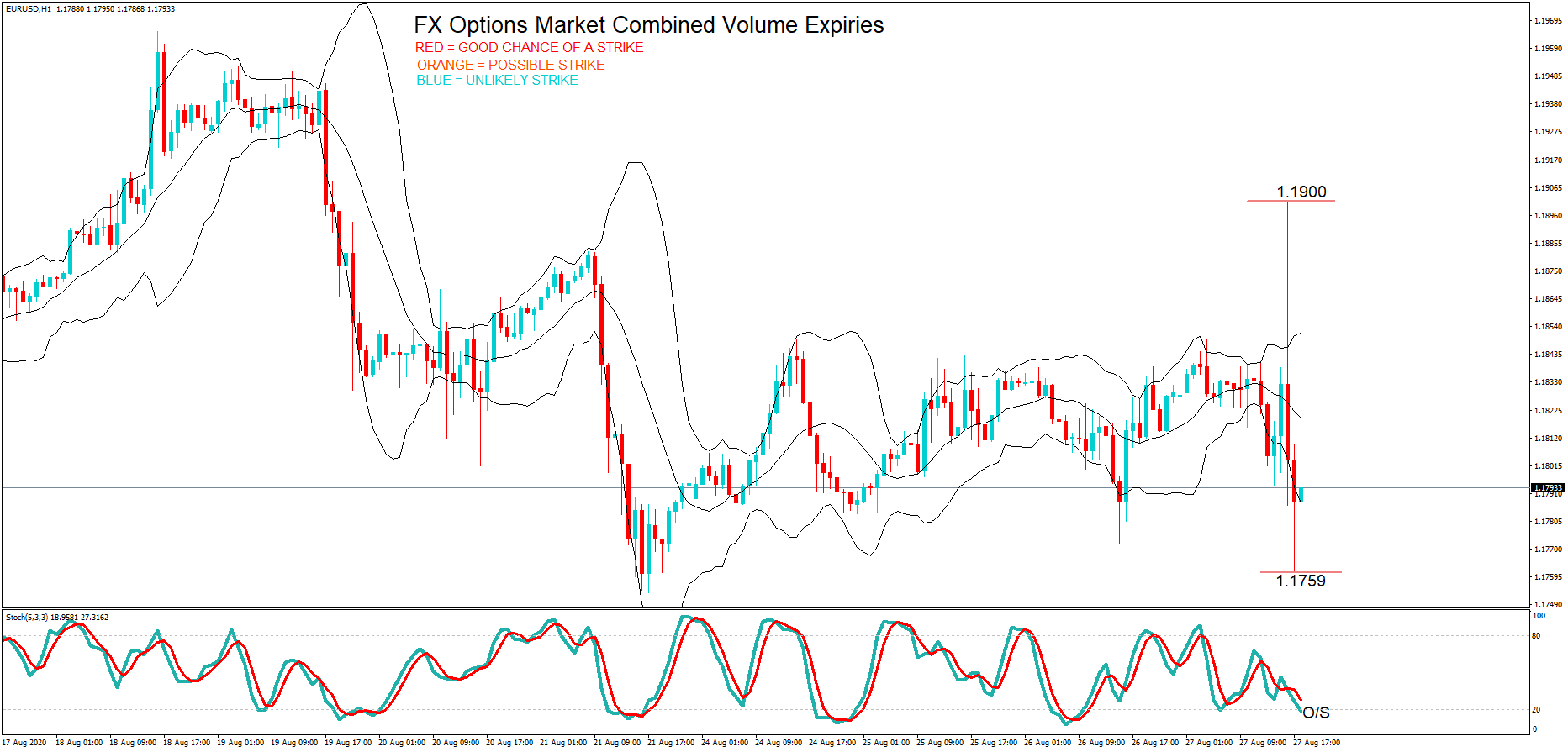 However, while that data had a fairly muted effect, keeping the euro US dollar pair just above point 1.1800. It was fed Powell's speech on monetary policy, which really caused volatility in the marketplace, causing the pair to spike to a high of 1.1900 and a low 1.1759 while the market tried to digest the new policy and how it might affect the markets in general.
Whenever we get spikes and reversals after a policy shift from a major Western government, especially the USA, it is largely because analysts and economists are fairly split on whether or not the new policy will help or hinder the United States economy, and whether or not it is good or bad for investors.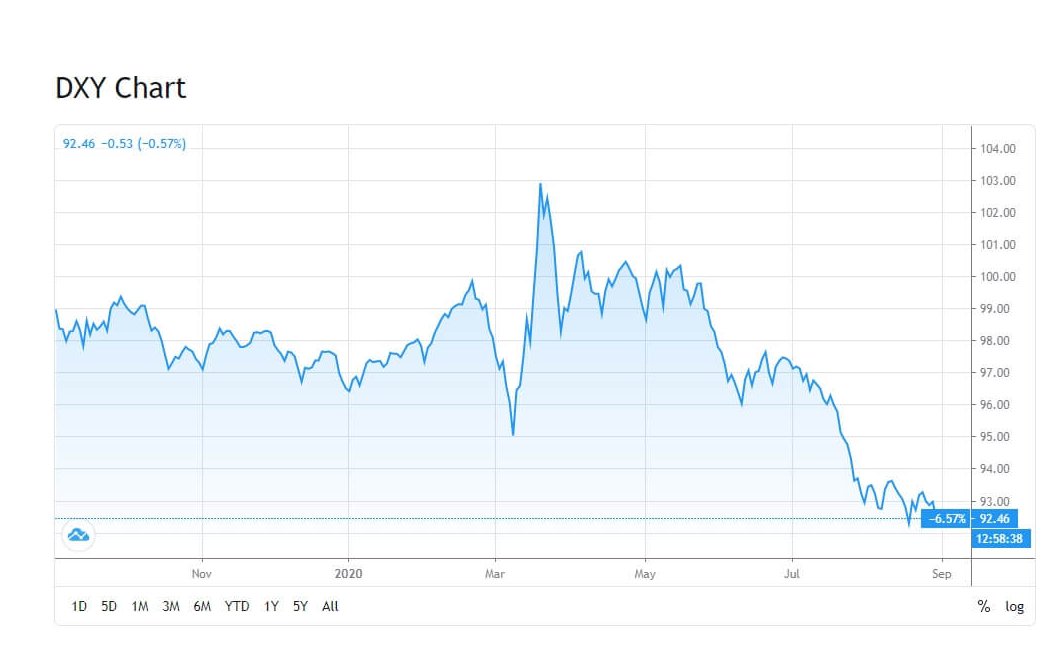 The policy centers around the feds benchmark 2% inflation target and where it says it is now in a position for that to be over-shot to slightly above on occasions. This new policy, to tolerate inflation above 2%, is largely seen by the markets that the Fed will be holding interest rates lower for longer, possibly even years. This, of course, is not attractive for people who want to hold United States dollars. Although interest rates have been low for some time, to assist the United States economy rebound from the catastrophic effects of the coronavirus, the fact that we may see low interests rates in the United States for many years to come is not attractive to Dollar investors, and this is why we are seeing almost pandemonium in the currency markets. Most of this pertains to the US dollar.
So, what can we expect in the currency markets? Posted speech, the Asian session continued the US dollar sell-off, where great volatility has been seen in the market since Powell's speech. The DXY index has been taking a major beating, and no end looks to be in sight. Therefore, we suggest traders' limits risk by keeping stop losses tight and lowering leverage until market volatility decreases