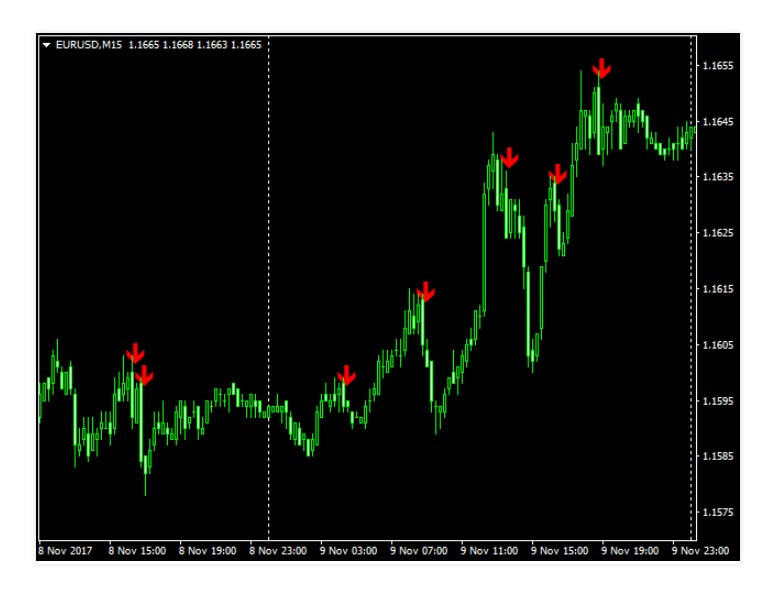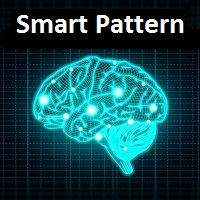 Candle pattern is a popular Price Action method for discovering trends and reversals. By discovering patterns traders can predict the price move making this method non-lagging although the reliability is relative. SmartPattern is published on 20th November 2017 with version 2.1 for the MetaTrader 4 platform and not updated meaning this indicator was probably already developed before publishing on the MQL5 market.
The developer is Pavel Krysanov from Russia, having 38 published products although none of them achieved notable attention from the users. Indicators belonging to this category are numerous, many developers make them just to boost their SEO rating as the candle pattern trading is one of the most popular Price Action methods, in close relation to Fractals and Harmonic Patterns.
Overview
The Overview page is simple and short with good explanations of what the indicator does but without details. SmartPattern database of candle patterns is not disclosed but traders will have the basic and the expanded range to set on or off in the settings. Since they are predicting the move the author described them as superior to other indicators that "confirm" what has already happened, such as the Moving Averages. SmartPattern will draw arrows once the pattern, be it bullish or bearish, appears. It is real-time, traders will have the option to show labels over each pattern in case they follow only the ones regarded as the most reliable. According to the author, this indicator can filter false signals, although the logic or the method used for this purpose is not disclosed.
Scalpers and trend following strategies can use this indicator according to the author, we would also add reversals, channel strategies, and so on. Virtually any strategy can use a non-lagging indicator. Of course, not all traders belong to the pattern, Price Action, or scalping domain, relying only on strict rules generated by the confirmation lagging indicators. We would not say any is superior over the other, it is just the kind of trader that exploits them best is better than others.
SmartPattern can be mixed with any strategy, traders will have basic options in the settings to adapt this indicator to their system though. The main parameters are the mentioned pattern range setting, labeling, and alert notification methods such as email, mobile, or classic sound alert in the MT4. We have noticed a few pictures presented by the developer showing conflicting and frequent signals.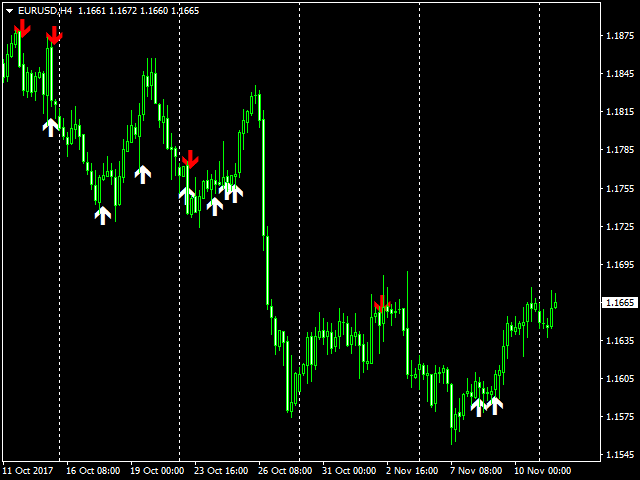 Since there are no settings to increase filtering, reliability or frequency of the signals, except to set to just basic patterns, you may be overwhelmed. There are a few times the signal is quickly opposed with another one and a few signals in the same direction. This can be used for Scaling in or out for one trade per signal or even gauging Support and Resistance levels. However, judging by the arrows frequency, we believe this indicator would be great for scalpers.
It does not lag and does not hold for a big trend. On other screenshots, we have noticed the indicator will not tell you when to exit properly. One bullish pattern may show a correct entry to a degree but do not expect an opposite arrow for the exit, you could end losing more than 10 profit trades combined. Therefore, having a system for other purposes is a must before adding this indicator to it. There is no specific timeframe recommended for SmartPatterns, based on the screenshots it can be used from H4 to M15, on most major currency pairs. Patterns are used on all markets and timeframes so this indicator is universal.
Service Price
Smart Patterns does not have a buying price, just a one year rental for $15. A demo is offered and there are 8 activations possible.
Conclusion
Since there are many indicators of this kind, traders may want to search elsewhere although the inner filtering, patterns base, and indicators may be different that make this indicator stand out. The specifics mentioned in this review also mean this one is more appropriate for certain systems. There are no users that left a review and there are no comments so SmartPatterns remains unproven in practice.
This Forex service can be found at the following web address: https://www.mql5.com/en/market/product/26393