RSI Capital Markets is an MT5 Forex Broker, proudly offering the opportunity to trade almost every instrument available. They do seem to specifically target professional/high net worth clients, with this clearly advertised on their webpage. So if this applies to you, stay with us and read on to see if this broker may be of interest to you. On the whole, you will see that their website is rather easy to navigate and seemingly very transparent with the provision of information to potential clients.
Account Types
RSI Capital Markets appears to be offering four different account types, but this fact was only noted after downloading and viewing the provided Spreads & Swaps information sheet. On that sheet, the following account titles are listed:
Expensive
Standard
Gold
VIP
It is not clearly know what all of the differences between these account types are. We were only able to determine that each account will have its own spreads, swap fees, and contract sizes, all of which also vary by asset.
Platforms
The account offered by this broker is compatible with MT5 on Web, Mac, and Mobile (Android/iOS). For traders specifically wanting to keep up to speed in the forex industry by trading on the latest platform, this MT5 offering broker could be suitable.

Leverage
The maximum leverage offered is 1:100 which is reasonable and above average in comparison to alternative brokers.
Trade Sizes
Maximum trade sizes allowed according to the instrument do vary. This information can be found on the document available for download (from the website) which displays all instruments, spreads etc, as mentioned earlier.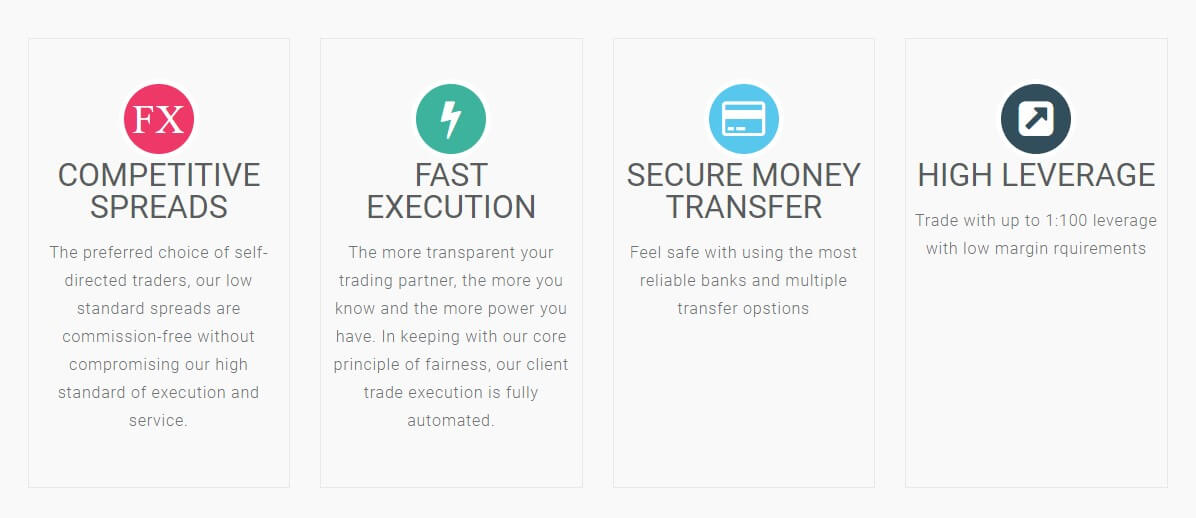 Trading Costs
RSI Capital Markets do not charge their clients commission so this is a bonus for traders. Of course, there are swap fees applied, which are outlined in detail on the downloadable link as mentioned above.
Assets
RSI Capital Markets allows you to trade Forex, Shares, Indices, and Commodities. YOu can see the list of instruments on a downloadable link straight from the website so you can be sure this broker offers the instruments that interest you before you sign up or even take the time to make the demo.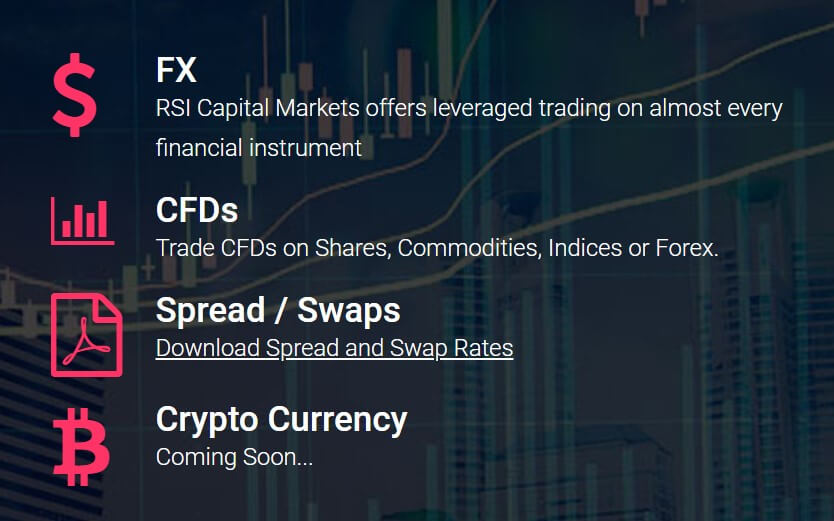 Spreads
RSI Capital Markets provides a spread and swap sheet that can be downloaded directly from its homepage. The spreads do vary by account type and do vary substantially from account to account. We advise viewing this sheet to see what the latest spreads are for each account type and each asset.
Minimum Deposit
The website included a downloadable file where one can see all Instruments and their spreads and swap fees. On this document, you will see it is the only place that a minimum deposit of $100 is mentioned. For such information, why is it hidden? An FAQ page with basic information would have been a handy tool to refer to in these instances. Nevertheless, $100 is a little above average to competitors, but we think most traders would feel comfortable with this.
Deposit Methods & Costs
Up to this point, we felt this broker demonstrated a trustworthy aura, and were transparent with their offerings. However, it is bizarre that deposit methods cannot be seen on the website. The question is, why is such basic information not freely available? Is the reason for this to trap clients once they have signed up to a live account, and force them to deposit via particular methods that the broker does not wish to broadcast publically?
Withdrawal Methods & Costs
As with the lack of information available in regards to deposit methods and costs, the same situation arose when trying to locate withdrawal method options on the website. There is absolutely nothing for potential clients to go by.
Withdrawal Processing & Wait Time
Withdrawal time scale is not mentioned at all, which comes as no surprise seeing that deposit and withdrawal methods are not mentioned, let alone any costs or wait times the clients must face.
Bonuses & Promotions
RSI Capital Markets do not advertise any deposit bonus schemes or the likes to their clients.
Educational & Trading Tools
You will not find any educational or trading training material/courses via RSI Capital Markets other than the demo account, which is beneficial for practice, especially if you are a new trader.
Customer Service
This broker can be contacted via 'ticket' (email) or you can request a callback. You are to receive a response within 24 hours of submitting your query. This is incredibly vague of a timescale and hours of operation from customer support are not stated. This elevates concern if one were to have a complex query and wanting that to be dealt with an immediate response. In this case, a fast response is not guaranteed.

Demo Account
You are free to make use of the RSI Capital Markets demo account before you go ahead and open a live account. We believe this is a standard expectation that all reasonable brokers should offer their clients.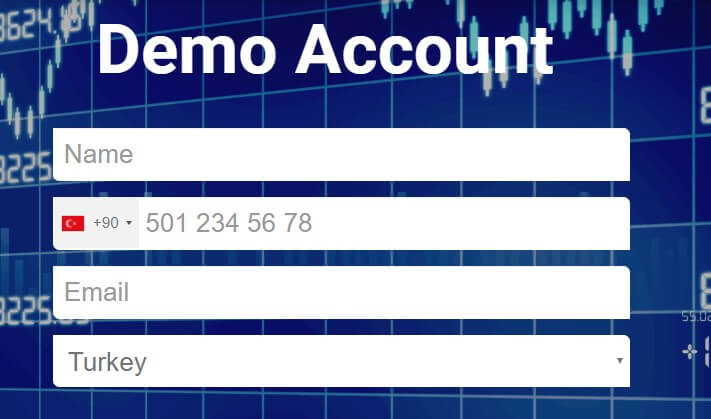 Countries Accepted
You will only be made aware of whether or not your residence is approved to trade with his broker once you register an account and select your country. No FAQ page availability answers this question to save you from registering first.
Conclusion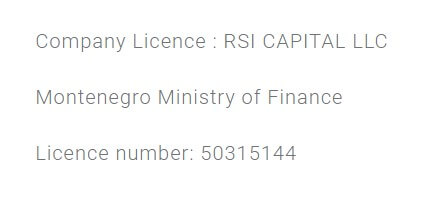 Initially, this broker appeared to be very transparent and appealing, however, once you dig deeper for information and discover that actually, hardly any is available, this did raise concerns for us. If a trader is depositing their own money into a company, they should have the right to access information on the service of this company as this concerns the security of their funds. This broker is disappointing in the sense that it appears to target the more expert traders, and therefore not catering for a wider category of clients. All things considered and the fact there appears to be no method of withdrawal could also indicate this broker is not operating a clean and legitimate business.