OAFX provides no information on where they are registered, but it is evident from looking at their website that this broker is unregulated. The only information we found is from the footer of the website indicating that OAFX is affiliated with Millennium Alpha, which was established back in 2007, so this gives us confidence that the operators of this broker are well informed and knowledgable on the industry thus giving us hope that their services
will also be satisfactory as a result.
Account Types
With OAFX you may choose from 3 account types:
STP Standard account
ECN Express account
AGG Bridge account
All accounts are compatible with MetaTrader 4 Platform and have a maximum leverage allowance of up to 1:400. All accounts have floating spreads, but these do vary, as do the minimum deposit requirements. We will go into further detail on this shortly.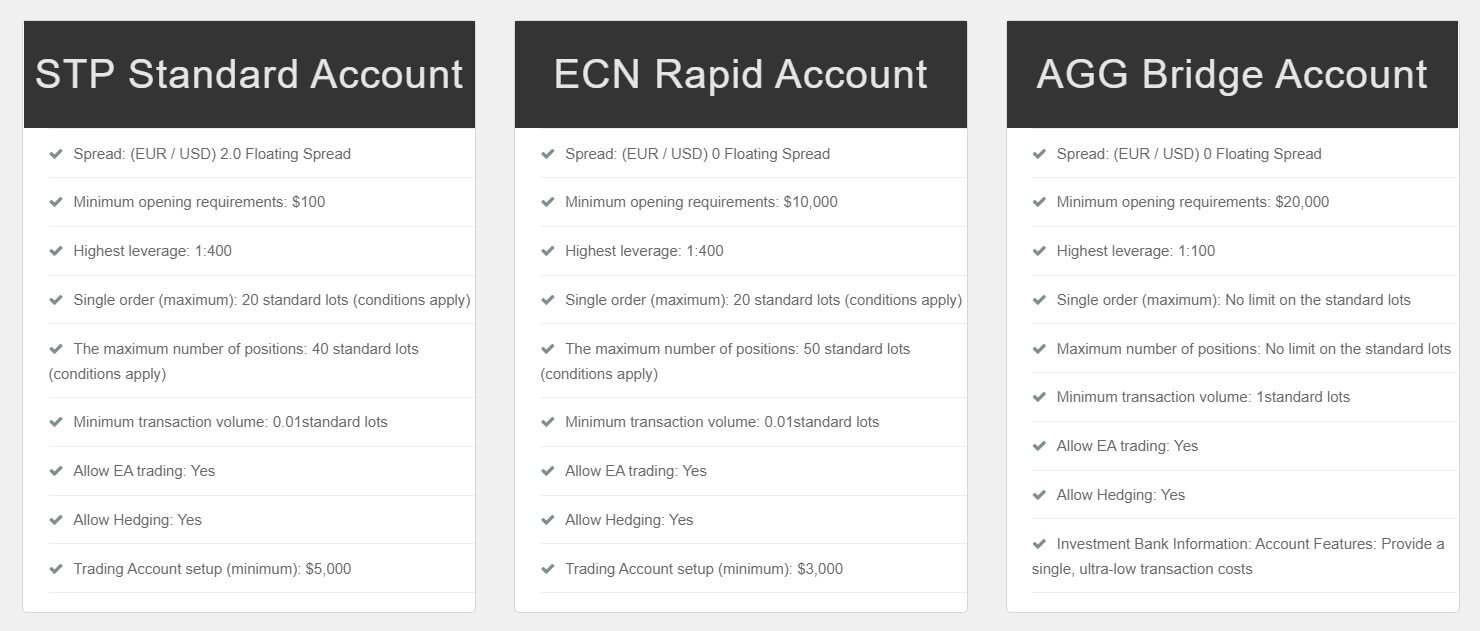 Platforms
As mentioned previously, all account types are compatible via the world's most trusted and used MetaTrader 4 platform. Apple and Windows Desktop, as well as Android versions, are all available for download via the website.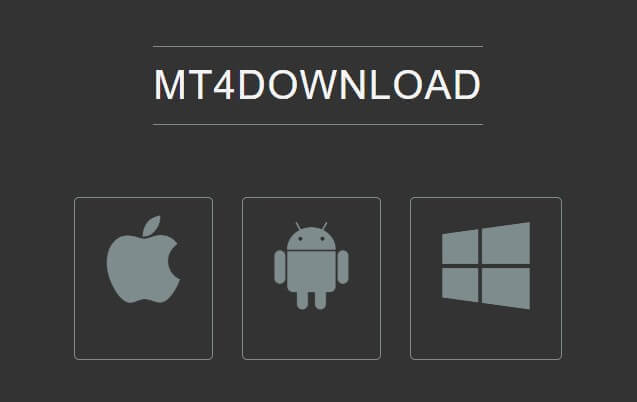 Leverage
The website states that whichever of the 3 account types you choose, you will be able to use maximum leverage of 1:400 which is both very generous and also not so easy to find in a broker. The website, however, does not state if this high leverage applies to all tradable instruments offered. On another section of the website it states that the maximum leverage is, in fact, 1:100, which still, is very generous and favorable, however the confusion between the two could mean the difference between a potential client registering or not depending on whether they could benefit from higher leverage than what is actually offered, should it actually be the latter.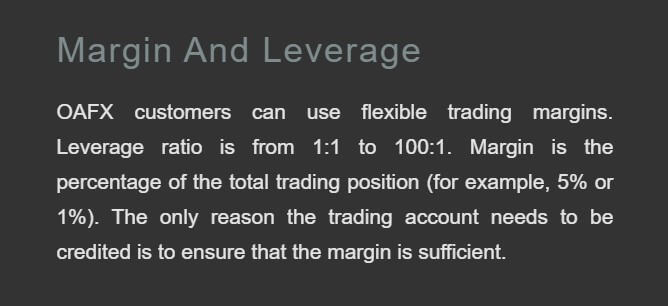 Trade Sizes
The minimum and maximum trade sizes depend on which account type you opt for:
STP Standard account – min trade size 0.01 lots
ECN Express account – min deposit trade size 0.01 lots
AGG Bridge account – min deposit trade size 1 lot
The AGG account has no maximum limit for trade volume, but the STP account has a maximum of 40 lots while the ECN account has a maximum of 50 lots, although these can apply, according to what exactly, is unclear.
Trading Costs
The website does not state any trading costs (Swaps, commissions, maintenance fees- if any) so we cannot confirm what these are, if at all charged by this broker.
Assets
It is odd that there is no mention of which tradable assets are available, nor is there a demo account option to see the full list. As a result, the only way to know which assets are available is via opening a live account right away, which is not ideal.
Spreads
OAFX does not show their spreads on the tradable pairs offered since they do not even display a full list of which instruments are available. The only information provided regarding spreads is that on the STP Standard account, the spreads start from 2.0 pips (variable) and on ECN Express accounts, the spreads start from 0 (variable). The ACG account also offers variable spreads starting from 0. It is unclear however which currency pairs hold which spreads, on each account type.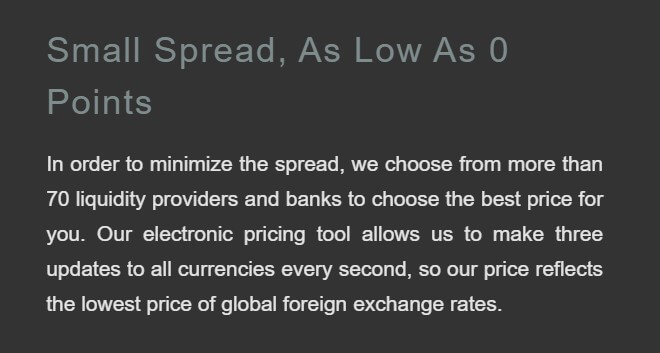 Minimum Deposit
The minimum deposit requirements vary depending on which account type you go for, which are as follows:
STP Standard account – $200 minimum deposit
ECN Express account – $2,000 minimum deposit
AGG Bridge account – $5,000 minimum deposit
Deposit Methods & Costs
OAFX offers the following method of funding their live account: Credit Card, pay online (skrill/ Neteller), Wire transfer, or local bank transfer. All methods used must be of the amount of $200 or more. There is no mention of broker deposit fees however it suggests that each method may have its own charge from the client's side, so be sure to check this before making a deposit. All deposit method information is available on the website.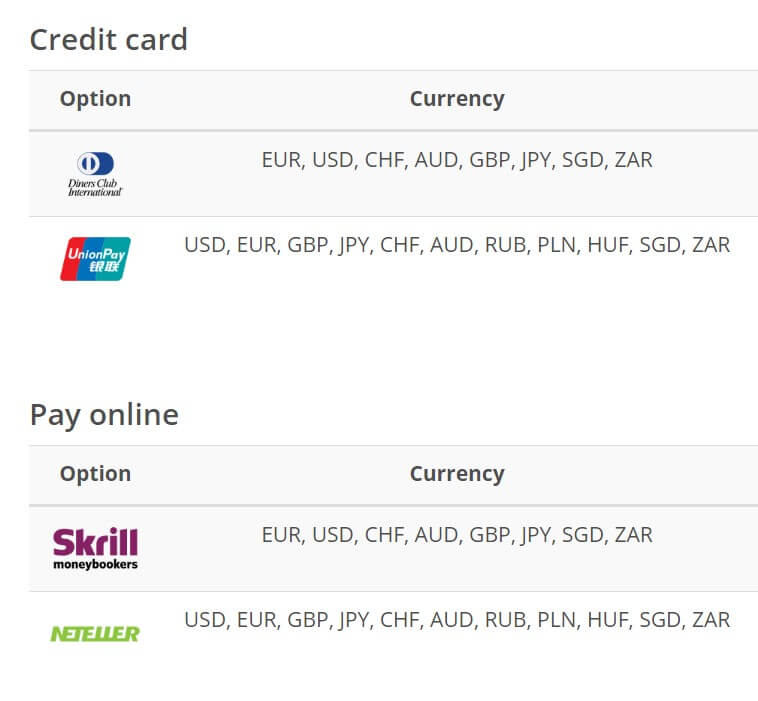 Withdrawal Methods & Costs
With OAFX you may use Credit Card, Neteller, Skrill, or Wire transfer. The minimum withdrawal amount for all methods must be at least $20. Fees are not mentioned on the website, but it is advisable to check with your provider before requesting a withdrawal.
Withdrawal Processing & Wait Time
OAFX displays the withdrawal timescales on the website, which is 2 days for all methods. It is not clear if this is 2 normal days or business days, nor does it confirm that these two days are the timeframe for processing only or actual receiving of funds.
Bonuses & Promotions
OAFX do not advertise any bonus schemes or promotions of the likes, however the website is like a maze in the sense that you could find one piece of information, but not trust it because a few clicks later you could find the same information but with a different condition, such as we have seen with the miscommunication on what leverage allowance is offered. Thus, it would not come as a surprise if this broker does offer a deposit bonus scheme that you could find out about only once you have registered for a live account.
Educational & Trading Tools
If you are seeking free educational material on market news and analysis, OAFX does offer this directly on their website. The quality of content is of a good standard and very useful if you wish to refer to the latest news and influencers of the markets.
Customer Service
OAFX offers two methods of customer support, should you need to reach out to them- Telephone or Email. The hours of operation are unknown as they are not anywhere displayed on the webpage.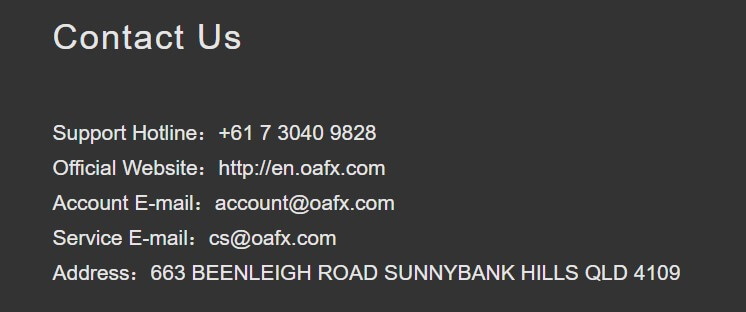 Demo Account
OAFX does not offer a demo account, which makes understanding the full extent of their services rather difficult unless you sign up right away for a live account.
Countries Accepted
This broker is not regulated, so potential clients who are US citizens will not be able to register for an account. Although a specific list of citizens/countries is not available from this broker, take note that you would be screened through providing proof of residency documentation at the registration point. At this point, this broker should conduct due diligence to only allow clients whose residing countries allow this trading service to be used.
Conclusion
This broker does appear to offer a mediocre standard of service in respect of trading conditions, with reference to the leverage allowance, even if it is 1:100 and not 1:400. This brings us on to the point that this broker is highly confusing when it comes to the provision of information on their service; on one section of the website you will be told one thing, and later on, you will discover the same information but slightly altered. This makes it incredibly confusing to try and establish what you are potentially signing up for. Moreover, the absence of a demo account makes this difficult, too- why would a broker NOT offer a demo account? This could be a cause for concern. As a result of such vagueness and lack of information available, all should approach this broker with caution