Introduction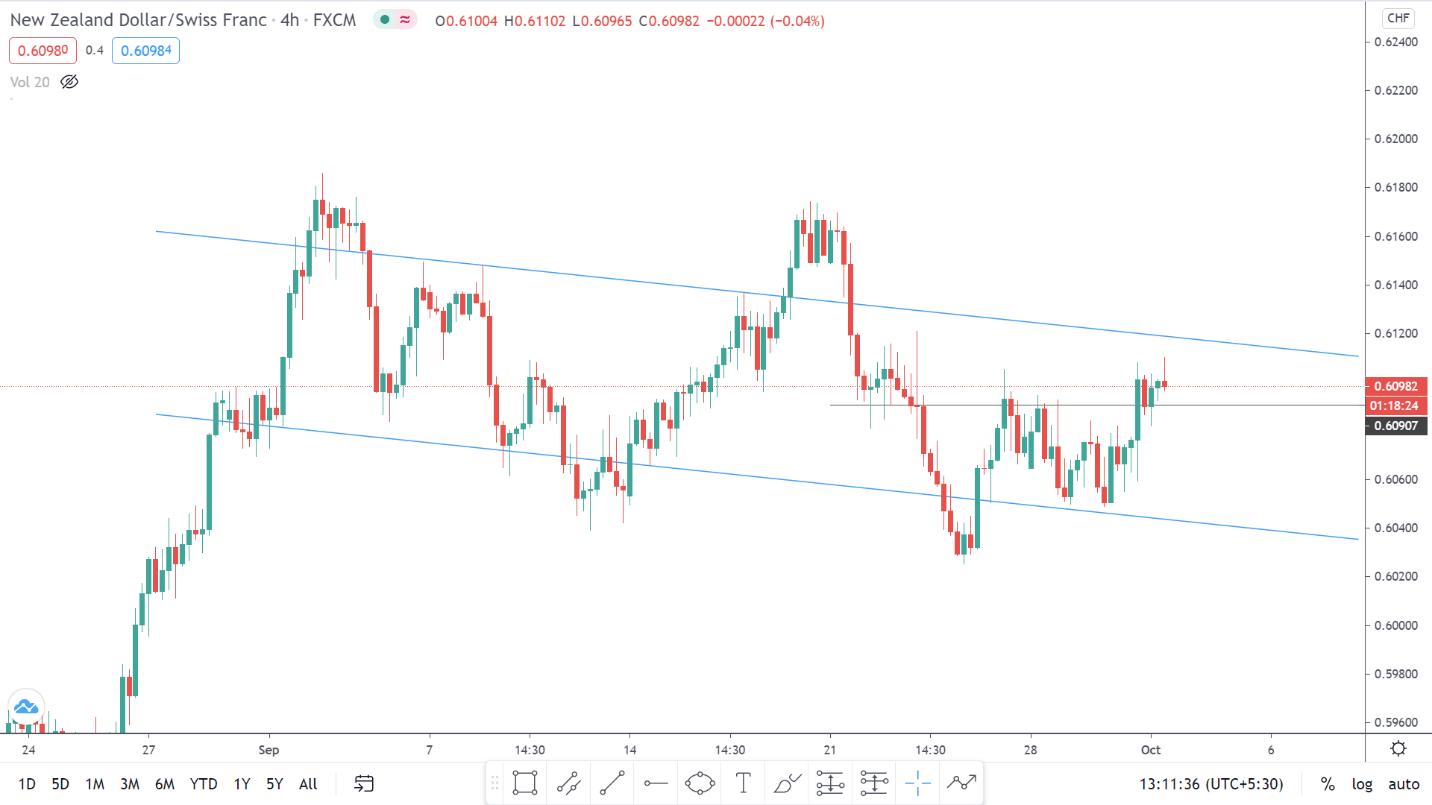 NZDCHF has been moving in a downward channel since the beginning of September.
After the most recent push by the sellers attempted to breach past the bottom of the channel, but failed and came right back in. The reaction from the buyers came in quite strong but ended up holding below the Resistance at 0.60907. This puts the channel currently in a halt state.
On the 1H timeframe, the buyers began to make higher highs and higher lows. However, after reaching the Resistance, there were no further higher highs. In other words, the market went into a consolidation state.
Soon later, the sideways movement tuned into lower high sequences, indicating that the sellers are making an attempt to take the market at least to the recent low (0.60296), ahead of the market going back to the top of the channel.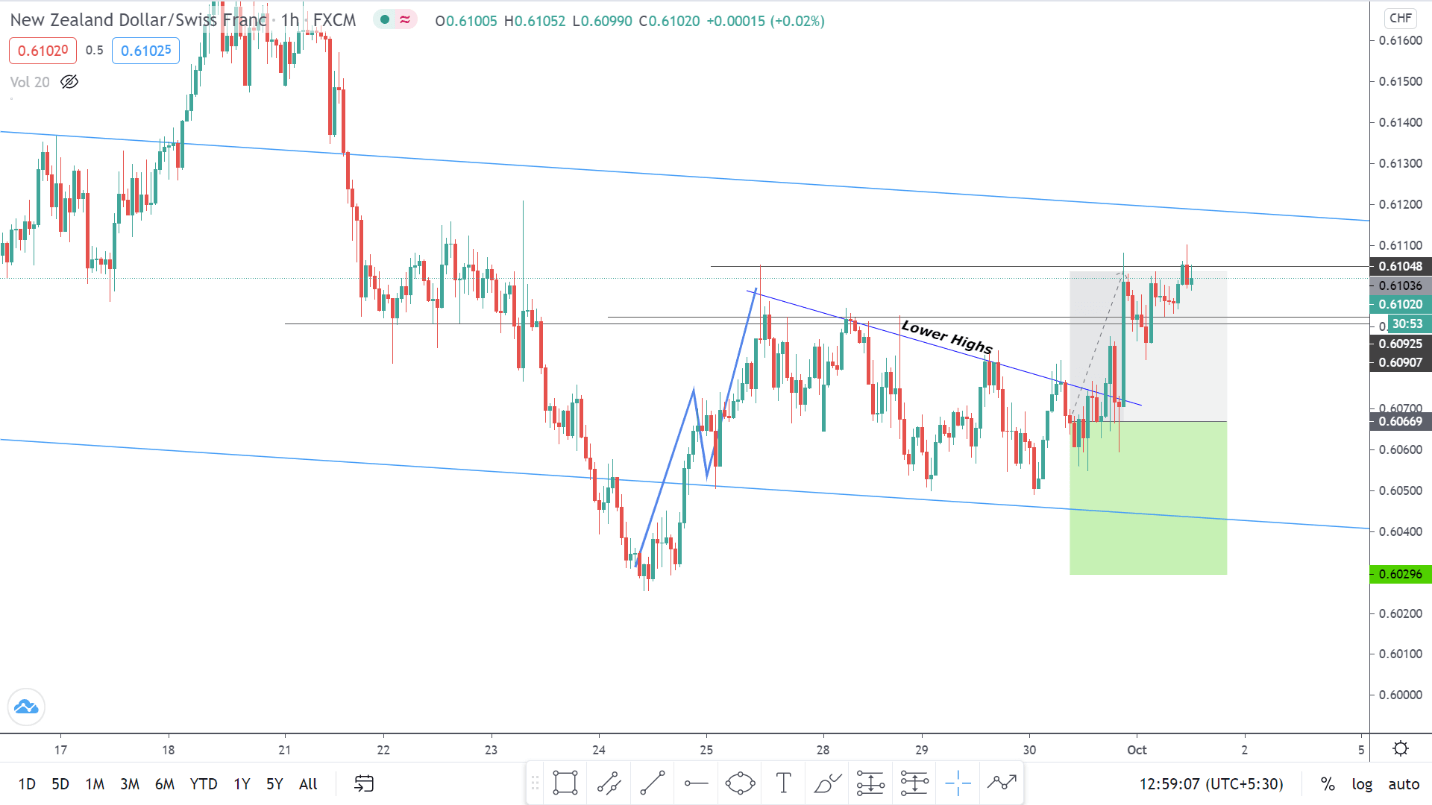 In hindsight, the higher demand at the bottom of the channel eventually led to the price head to higher levels. And the reason for the demand kicking in could be due to the strengthening of the New Zealand Dollar.