The Multi Currency Brain scan is found within the expert advisor section of the MQL5 marketplace, due to there being so many expert advisors with similar names, we have added a link to it below. Stanislau Siatsko is the creator of this expert advisor and it was first uploaded on the 20th of December 2019, there have been a few updates, the most recent update was on the 23rd of December 2019 and this brought it up to version 3.7.
Overview
The Multi Currency Brain is an expert advisor that can be used with the MetaTrader 4 trading platform.
Some of the features of this expert advisor:
Hedging two correlation pairs
It uses the correlation of interacting pairs (both direct and inverse)
It takes into account the strength of each currency in each direction
It applies multidirectional strategies (Breakout – Rebound)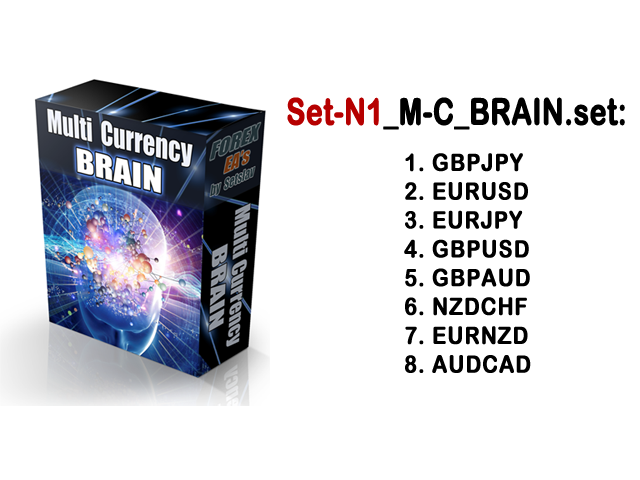 The Multi Currency Brain works by using 4 different ligaments (8 different currency pairs), with 2 being directly correlated, and 2 inversely correlated. The expert advisor works with the following pairs: GBPJPY, EURUSD, EURJPY, GBPUSD, GBPAUD, NZDCHF, EURNZD, AUDCAD, there are additional sets of currencies also available. Just one trade will open, but a hedging position will open would that first trade go into a negative. The expert advisor should be used on the 1H chart.
Service Cost
The Multi-Currency Brain has quite a heft price tag, it will currently cost you $5,000 to purchase, it has over 8-0 activations so plenty of people have purchased it. There are no options to rent it, however, there is a free version available too, the actual limitations to the free version are not displayed or mentioned on the site.
Conclusion
The Multi Currency Brain currently has 29 user reviews for it, these reviews combined have given it a rating of 4.5 out of 5 which is a very impressive score.
"I purchased and trading live with Multi Currency Brain. It is not difficult to reach profit if you set GLOBAL_Profit is 0.5 or 0.6 for set-N1. This EA is unable to make a huge profit rapidly but is safe and build your capital slowly by years to years." – A 5-star review.
"9/3/2020 UPDATE: LOL. Its a joke. The author signal showed that the EA current has 11% return with 47% max DD. I am glad that I stopped using it earlier. It has no strategy at all. It just opens a small position and hopefully, it closes in profit. Otherwise, it will just hold it and wish that it will be closed in profit one day." – A 1-star review.
"Really amazing program I am using it in my live account and it is really nice it and the and Siatsko is always present if I have some doubt about the program or the setting.. Thx" – A 5-star review.
So as you can see, there are a couple with some negative, but the vast majority are all positive, the comment section also has plenty of comments, the creator is replying to some of them but not all. As with any indicator, we would recommend that you download and install the free version, this will give you a better understanding of how it works and can be sure that it suits you needs prior to making a purchase.
This Forex service is currently available in the MQL5 marketplace: https://www.mql5.com/en/market/product/44409