Momentum Capture EA can be found in the MQL5 marketplace under the experts' category. We have added a link to it below so you know exactly which expert advisor we are looking at. The expert advisor was first uploaded on the 20th of December 2017 by its creator Roman Lengert. It has received a number of updates, it was last updated on the 18th of January 2020 and is currently at version 2.9.
Overview
The Momentum Capture EA is an expert advisor designed to work with MetaTrader 4. The way that the expert advisor wors is by trying to detect the start of a trend after a news event or speech, it can work with multiple currencies on multiple timeframes. The EA does not use martingale or grid trading, it will open a position following the trend but will also open some pending orders for a possible reversal.
The recommended currency pairs are EURUSD, EURJPY, EURAUD, EURCAD, GBPUSD, USDCAD, USDCHF, GBPJPY, AUDJPY, USDJPY, AUDUSD, EURGBP, EURCHF, and CADJPY.
The expert advisor also has a number of different parameters that can be altered to help you optimize it to your needs, some of them include the symbol types, which timeframe to trade on, lot type and size, trailing stops, equity per step and many more.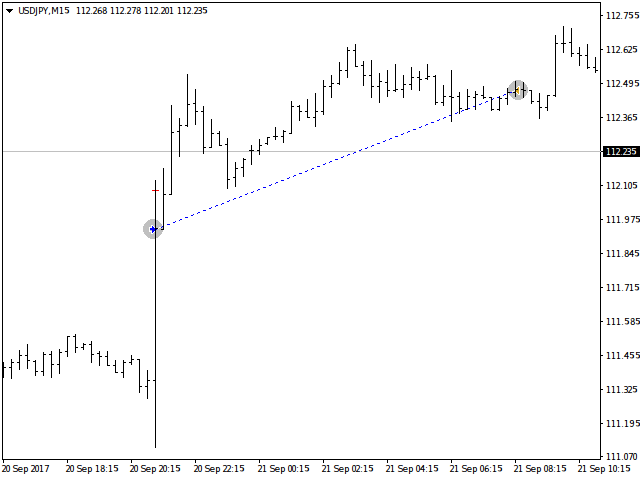 Service Cost
Momentum Capture EA is a relatively expensive advisor, it will cost you $625 to purchase which is a lot of money, this will give you unlimited access without any limitations. There is also the option to rent the expert advisor, this will cost you $50 for one month's use, $120 for 3 months use and $220 for 6 months use. There is a free demo version available this will have some limitations but we do not fully understand what they are.
Conclusion
There are currently 10 reviews for the Momentum Capture EA, the overall rating from these reviews is 4 out of 5 which is not a bad score to have.
"A lot of patience would have been needed in 2019, however, it's really early to say "this is a junk" as someone posted on review, we should look at behavior carefully like how MC handles false breakout and follow strong movements. We might be aware that MC is totally different from his other night scalpers, so it very depends on how several events make an impact on a market." – A 5-star review.
"Friendly and competent seller. But ever since I bought and used the EA I've had nothing but losses." – A 2-star review.
"I believe this to be the best ea I have tested many almost all others fail. A very robust smart strategy I gave 5 stars not only because of the performance but because Roman is responsive and is always looking to improve the strategy."
So there is a mix of review scores, there are also a number of comments, the creator of the expert advisor seems to be replying to them promptly which is good to see. As there is a mix of reviews we would highly suggest that you download and try the free version, while it does have some limitations it will at least enable you to check that you can get it working properly before making a rather large purchase.
This Forex service can be found at the following web address: https://www.mql5.com/en/market/product/26551