SAAD TrendTracker was created by Adnan Iqbal and as first uploaded to the MQL5 marketplace on the 11th of November 2016, it has had a number of updates, its most recent update was on the 17th of January 2018 and is currently at version 3.6.
Overview
SAAD TrendTracker is an expert advisor for the MetaTrader 4 platform, it is a fully automated EA that is based on the algorithms of the Trend Tracker indicator and SAADScalper.
The EA has been designed to work on the M1, M5, M15, and M30 timeframes, it will also use the daily chart to look for more accurate trades. If a trade is not successful then it will use the H1 chart to alter its strategy to bring the trades out in profit.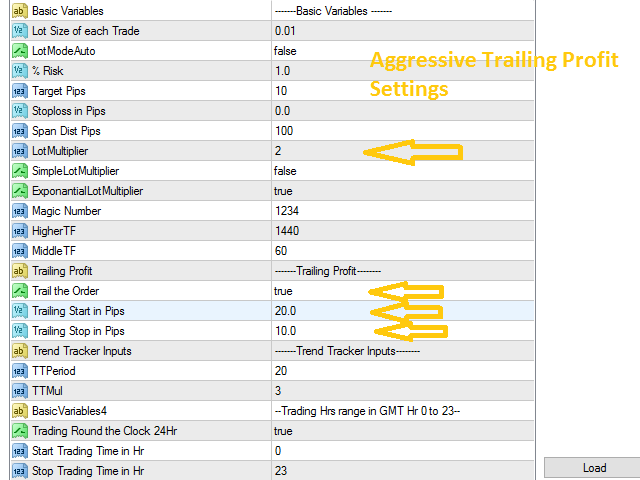 Some recommendations from the developer:
-For backtesting, please make sure you must have historical data for TF under testing, Daily, and H1 for time duration to test to get accurate results.
-This EA takes a decision at the closing of a candle, you can perform a test on open prices.
-Best currency pairs that are less volatile and most of the time ranging: EURUSD, AUDUSD, AUDJPY, USDJPY, EURAUD, etc.
-Split your lot size into 5 or 6 pairs instead of taking a high risk on one currency pair: Run EA for TF M30 on 5 to 6 currency pairs.
-There are plenty of settings and parameters available to alter. Some of them include the account type, lot sizes, target pips, take profits, stop losses, magic numbers, trailing stops, when to start or stop trading, and many more.
Service Cost
The SAAD TrendTracker expert advisor can be purchased outright with a one-time payment of $99, this comes with up to 10 activations and no other limitations. Ther eis also the option to rent the expert advisor, this can be done on a monthly basis which will cost you $19 per month, there is also a three-month option which will cost you $39 for the three months.
A free demo version is also available but the limitations are not stated on the site, this normally indicates that it can only be used with the strategy tester and not a full testable version.
Conclusion
Over 30 reviews are available for the SAAD TrendTracker, the users have given it an overall rating of 4 out of 5.
"Installed the EA on 10 pairs. Back-tested as some of the pairs suggested didn't work, such as EURUSD. Works on 1m to 4 hr TF. Has been very profitable through live trading so I recommend it." – A 4-star review.
"Genius, simple and effective. You can pretty much leave the EA alone to do it's job. Have patience and try not to meddle, it will make your trades and it will make you profit. Great concept, good work. Thank you!" – A 5-star review.
"Very bad, very large loss because there's not stop loss, the trades are quite different from the author." – A 1-star review.
So a wide range of opinions based on the reviews, however, the vast majority of the reviews are 4 or 5 stars which are a good sign. Over 1,200 comments, the developer has been seen replying to the majority of them, and with so many comments that show a lot of dedication towards supporting the expert advisor and this is a very positive sign for the sort of support that you will receive should you decide to purchase or rent the SAAD TrendTracker EA.
This Forex service is currently available in the MQL5 marketplace: https://www.mql5.com/en/market/product/19082