Is Huobi the right exchange for you? In-depth exchange review part 2/2
Huobi platform
Huobi offers its users a web-based trading platform with basic trading functionality as well as a desktop version of the application for Windows and Mac computers. The desktop application versions are currently not available in English.
The Huobi platform has a fixed layout that cannot be changed. Each section of the platform is organized into a fixed position. The sections can, however, be expanded or minimized. The biggest part of the screen is taken by the charts and the watch list. The order windows section can be seen at the bottom center of the screen. Traders are offered two main order types:
1. Market order
2. Limit order
Huobi has both their own original charts as well as Trading View charts.
Huobi has both their own original charts as well as Trading View charts.
Placing an order on the platform is easy as the value of each field is shown in USD. This can come in handy when dealing with non-fiat cryptocurrency pairs. Huobi also has a field that shows the maximum trade size which lets you drag the size slider to the desired trade size value. This is a nice feature as it provides ease of use when trying to decide on how much of one crypto to trade for another.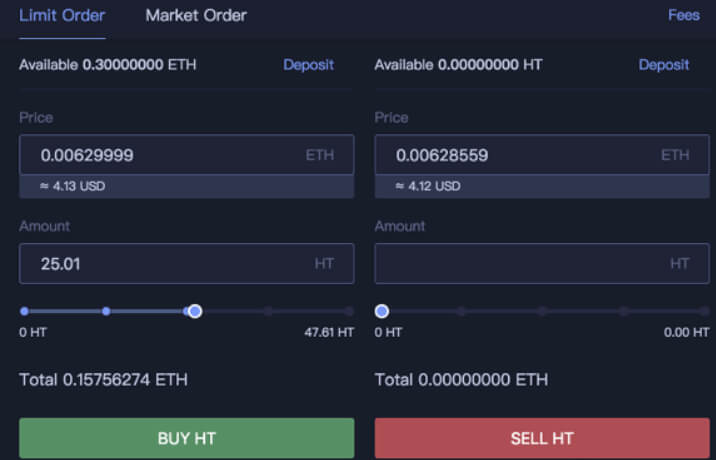 The Huobi web platform is user-friendly and has a modern feel, all thanks to its clean and responsive UI.
Mobile Trading
Huobi has several mobile apps which are available on both iOS and Android. The Huobi Bitcoin app is the latest application which focuses on trading capabilities. It is also available for both iOS and Android devices.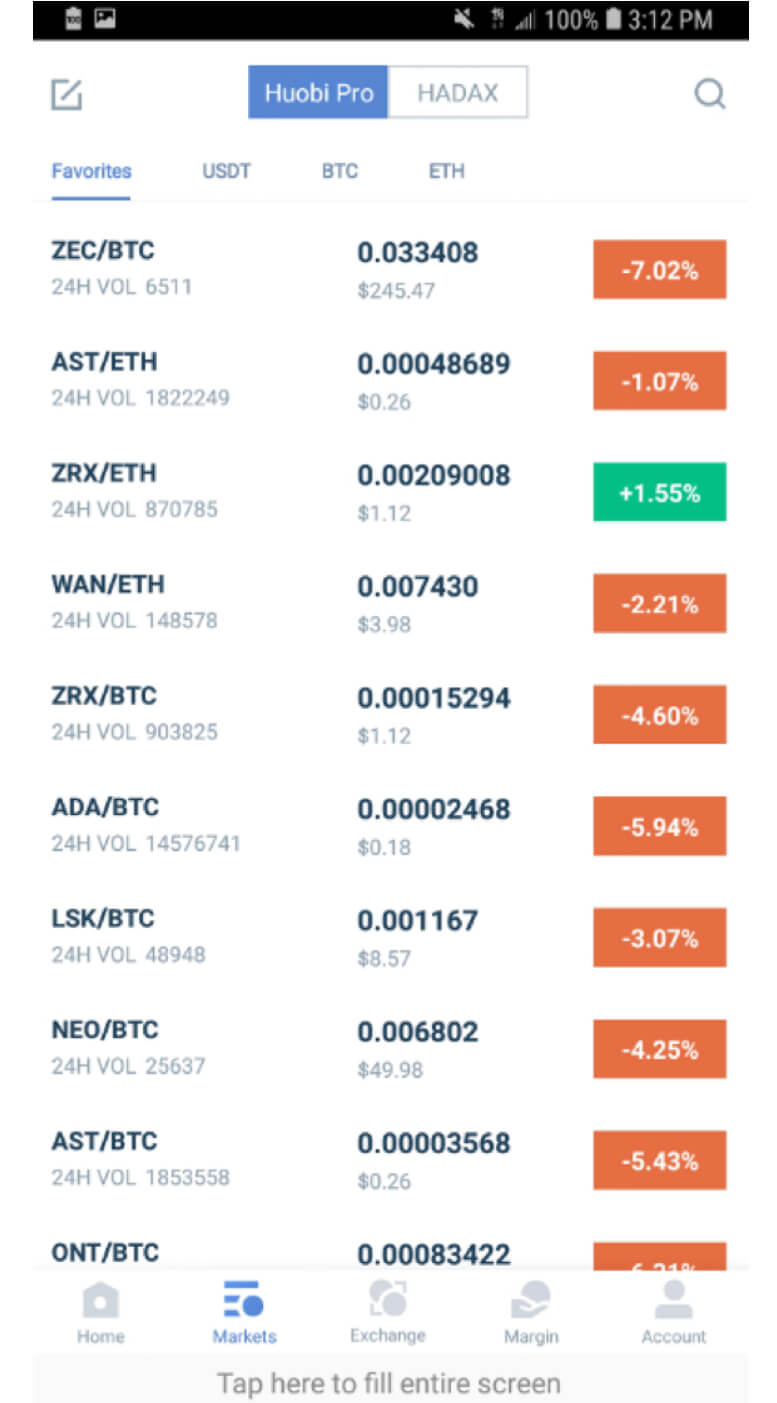 The application, just like the web platform, follows several steps for user authentication. It offers both fingerprint and security patterns to its users. Even though the layout is a bit different when compared to the web platform, the features are pretty much the same.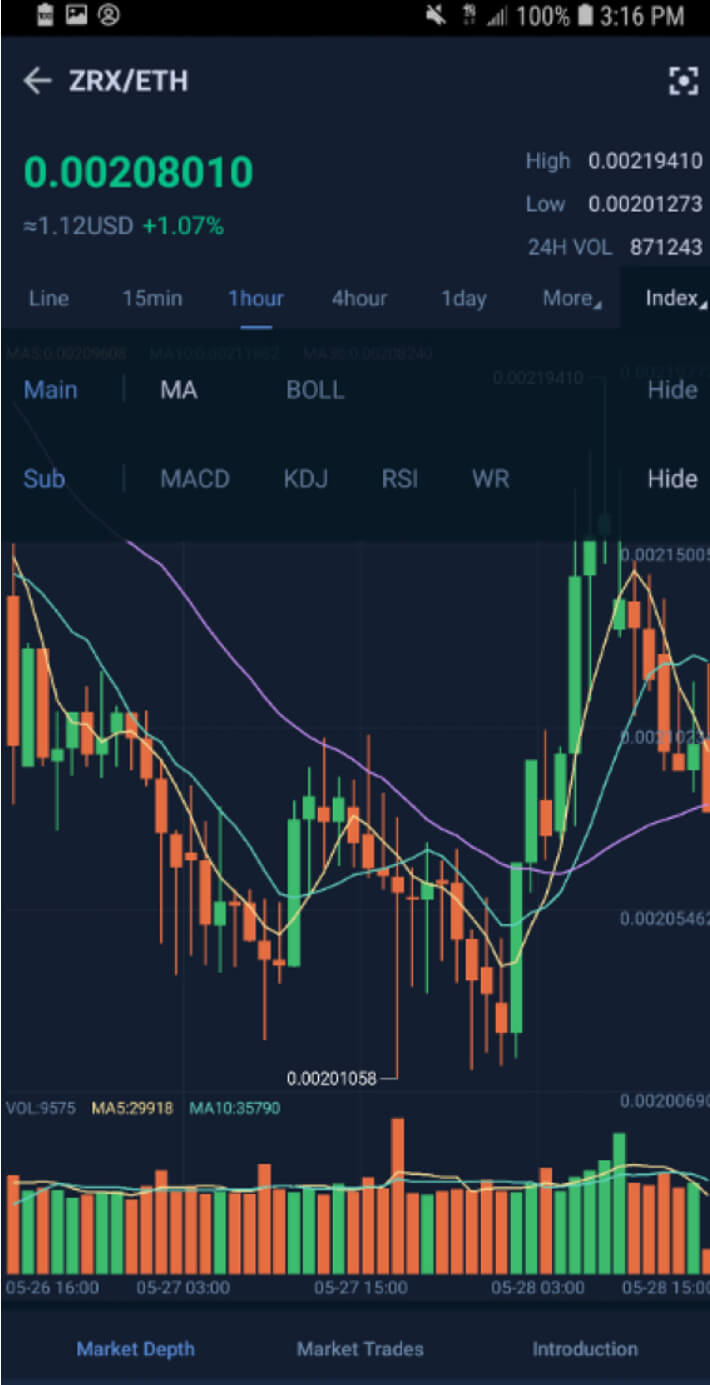 Charts come with just six indicators. However, they are very robust and responsive, which makes the user experience quite smooth. It is quite easy to navigate the charts by pinching and zooming on prices.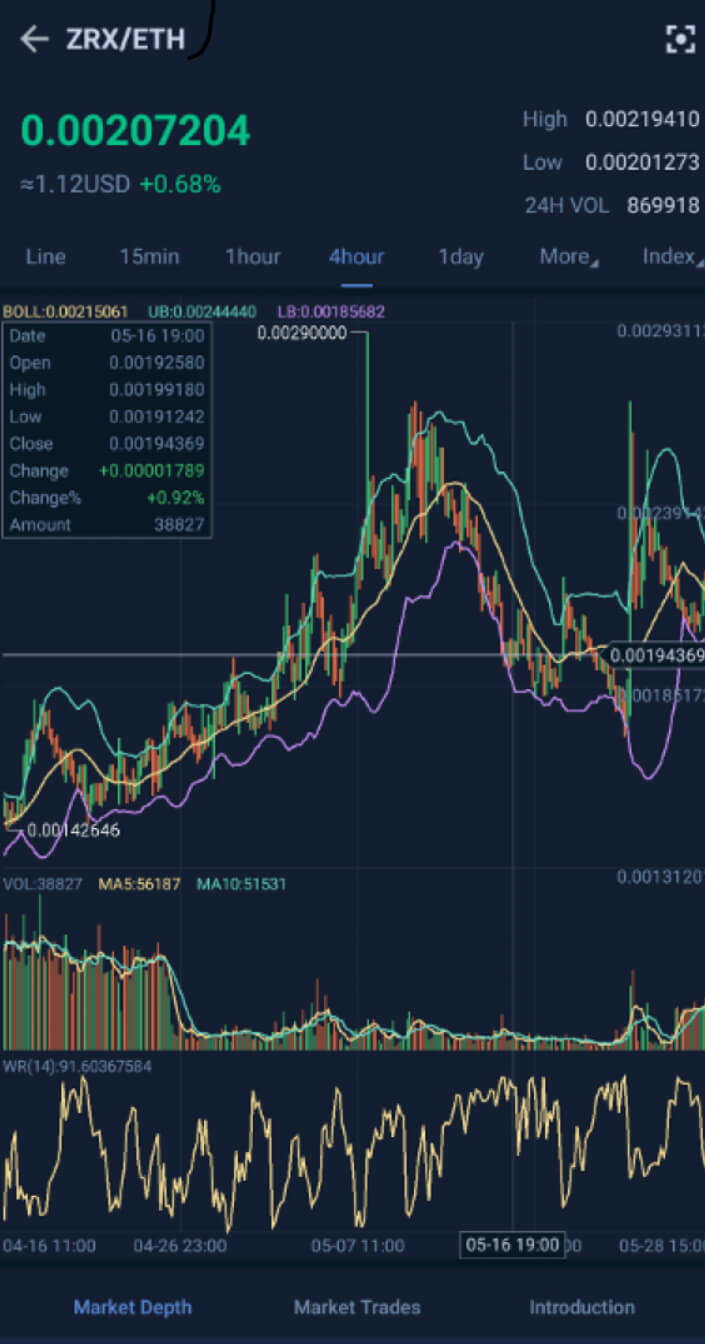 The mobile application has another great feature, where, upon logging into the mobile app, the web platform favorite trading pairs cross over to the mobile trading app. The sync between the web platform and mobile app makes it convenient to trade your favorite cryptocurrencies wherever you are.
Conclusion
In conclusion, Houbi is a well-known exchange for a reason. It is a solid platform that can be used both while stationed or on the go. It offers some great features and has stellar reviews.