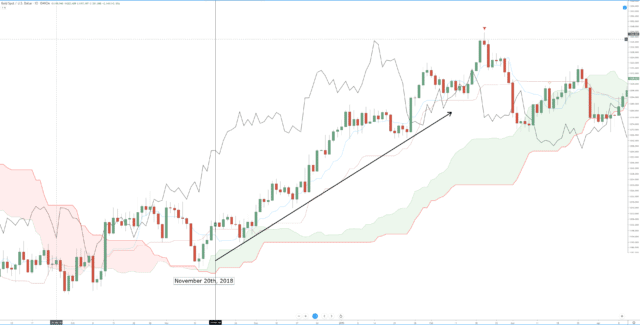 Ichimoku Guide – Start Here
The Ichimoku Kinko Hyo system is a powerful, tested, and vetted trading system. This guide will lead you in the direction of the articles you should follow.
Phase One – Start Here
In this article, you will learn a short history of Japanese technical analysis. It is not necessary to read this article to understand the Ichimoku Kinko Hyo system, but I would suggest reading it.
Learn the Ichimoku Kinko System and its components. Learn how it works.
Phase Two – Beginners Strategies
Ichimoku Strategies
Learn your first Ichimoku Strategy, the Ideal Ichimoku Strategy.
Learn the Kijun-Cross 'Day Trading' strategy.
Phase Three – Advanced Ichimoku Kinko Hyo Theory
Learn about Manesh Patel's powerful discovery, an extremely useful addition to your Ichimoku trading strategies.
The Three Principles
Learn about the three principles in Ichimoku Analysis. Ichimoku analysis has a Wave, Price, and Time principles.