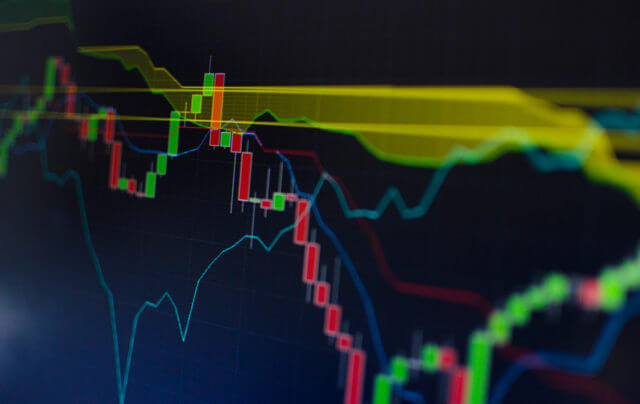 Ichimoku Kinko Hyo
Ichimoku is not an indicator (many platforms incorrectly label it an indicator) – it is a trading system. Ichimoku Kinko Hyo is, in my opinion, the most effective trading system to use with Japanese Candlesticks.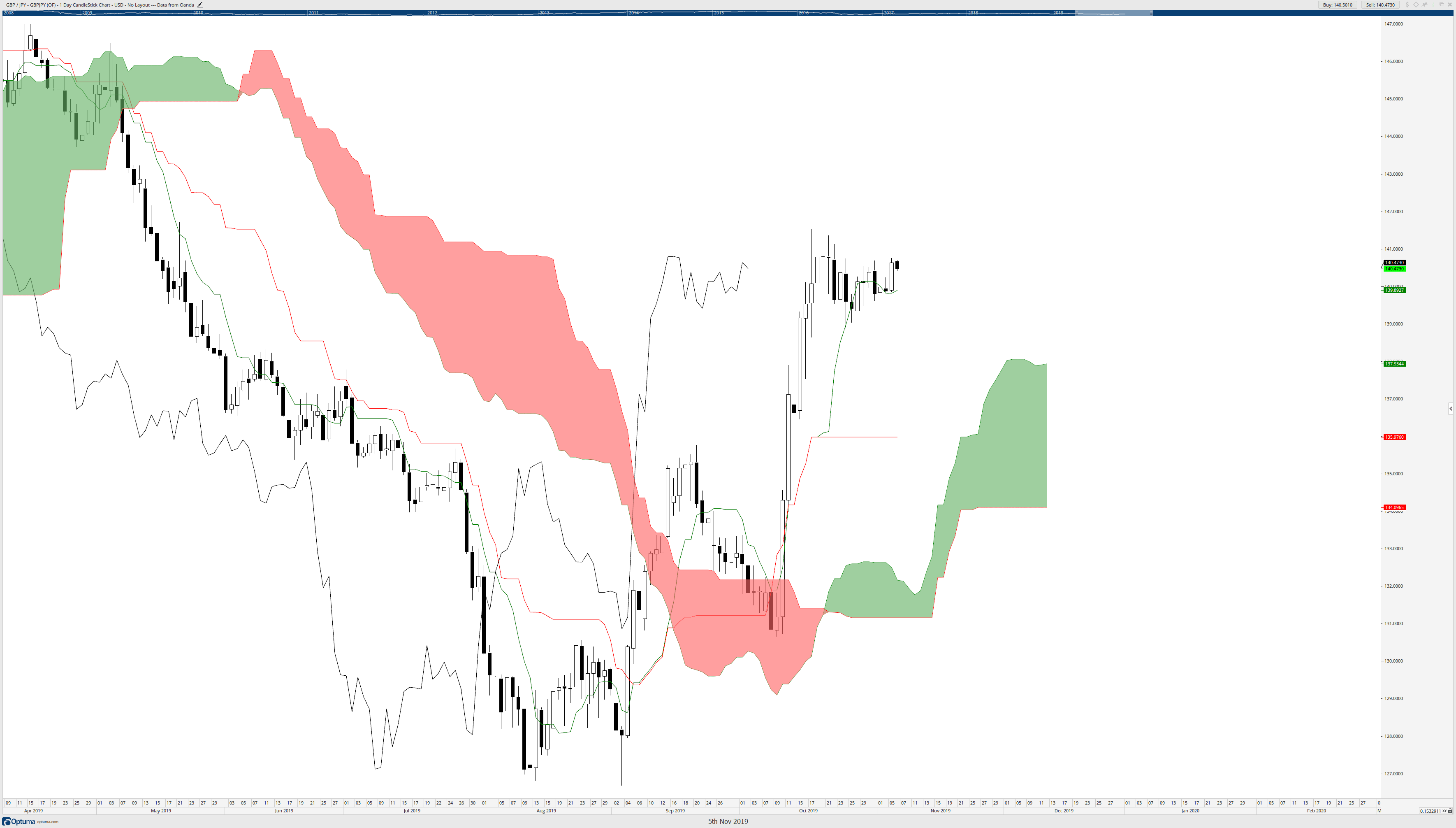 The reasons for this require a deep dive into the fundamentals behind the differences of Japanese VS Western analysis – but that is for another article. The Ichimoku system – and it is a system, not an indicator – is perhaps the most complimentary system that you could ever use with Japanese candlesticks. The reasons for this are rooted in history.
History of Japan: Edo, Meiji, and Candlesticks
One of the most important and famous economists in history, Milton Freidman, often used a specific point in Japan's history to show how powerful free markets are. This period was known as the Meiji Restoration. If you are unaware of this period of history, you should do a little reading. It's an astounding story. The period we are most interested in is the period after the end of the Tokugawa Shogunate (Edo Period) and the beginning of the Meiji Period.
It's important to understand that before the Restoration, Japan was militantly xenophobic. For over a quarter of millennia, no foreigners were allowed in Japan, and no Japanese were allowed to leave. This policy ended almost literally overnight when the Emperor opened the doors of Japan to foreign capital, industry, and ideas. In just a couple of decades, the Japanese went from mostly medieval technology to fast-forwarding their technology ahead almost 350 years. I mean, think about it. In 80 years, the people went from medieval plowshares to aircraft carriers. It's truly fascinating. But the major transition wasn't just the technological leap; it was the capital and market-based leap as well.
Believe it or not, Japan created the first futures exchange. The Dojima Rice Exchange was created in 1697 by samurai. Samurai were not just masterful warriors, but they had various duties throughout their existence – one of which was collecting taxes. Rice was the de facto currency in Japan for centuries – it's how people paid taxes. Rice coupons were issued and used as the first futures contracts.
Fast forward to the end part of the Edo period; we have the first instance of what we now know as Japanese Candlesticks coming to use. Munehisa Homma (nicknamed Sakata) is credited with creating Japanese Candlesticks. It is important to note that Japanese Candlesticks (the mid-1700s) were used well before the invention of American Bar Charts (1880s). More on the history of Japanese Candlesticks and Mr. Homma's invention will be discussed in another article.
Ichimoku Kinko Hyo History
The man who created Ichimoku is Goichi Hosada. David Linton's book, Cloud Charts – Trading Success with the Ichimoku Technique and Nicole Elliot's book, Ichimoku Charts – An Introduction to Ichimoku Kinko Clouds provide an excellent history of both Japanese candlesticks and Goichi Hosada's time spent creating Ichimoku. Both of those books should be on your shelves!
The translation for Ichimoku Kinko Hyo is this: At a glance (Ichimoku), Balance (Kinko), and Bar Chart (Hyo). The most important word here, Kinko, for balance. Experienced traders in Japanese theory and pedagogy will know that one of the most important characteristics in Japanese technical analysis is the focus of balance and equilibrium. This trait is constant in the Ichimoku system. The focus of equilibrium and balance is constant in various Japanese chart forms as well (Heiken-Ashi and Renko). The concept of balance will make more sense when you learn the Ichimoku system in the next article.
---
Sources: Péloille Karen. (2017). Trading with Ichimoku: a practical guide to low-risk Ichimoku strategies. Petersfield, Hampshire: Harriman House Ltd.
Patel, M. (2010). Trading with Ichimoku clouds: the essential guide to Ichimoku Kinko Hyo technical analysis. Hoboken, NJ: John Wiley & Sons.
Linton, D. (2010). Cloud charts: trading success with the Ichimoku technique. London: Updata.
Elliot, N. (2012). Ichimoku charts: an introduction to Ichimoku Kinko Clouds. Petersfield, Hampshire: Harriman House Ltd.