Globe Pro is a Vanuatu-based foreign exchange broker that claims to be one of the most well-established and trusted forex trading brokers. Some of the features that they claim to provide include exceptional 24-hour customer service in your native language, instant trade execution, a fast withdrawal system, trading support and account management for traders of varying experience levels, customized trading technology, and innovative tool packages for better risk management, and the latest forex trading educational materials and news. We will be using this review to look into the services on offer to see if they really do provide all of this and to see how they compare to the competition.
Accounts
Should you decide to join up with Globe Pro, you will have a choice of two different accounts, we have outlined their key features for you below.
Standard Account: This account requires a minimum deposit of $250, there is no dealing desk and the minimum trade size is 0.01 lots. There is no added commission on the account and the spreads start from 1.7 pips. The account can be leveraged up to 1:200 with no requotes. Expert advisors are allowed, as is hedging, scalping, and news trading. There are no restrictions on the account and it uses a fractional pricing system.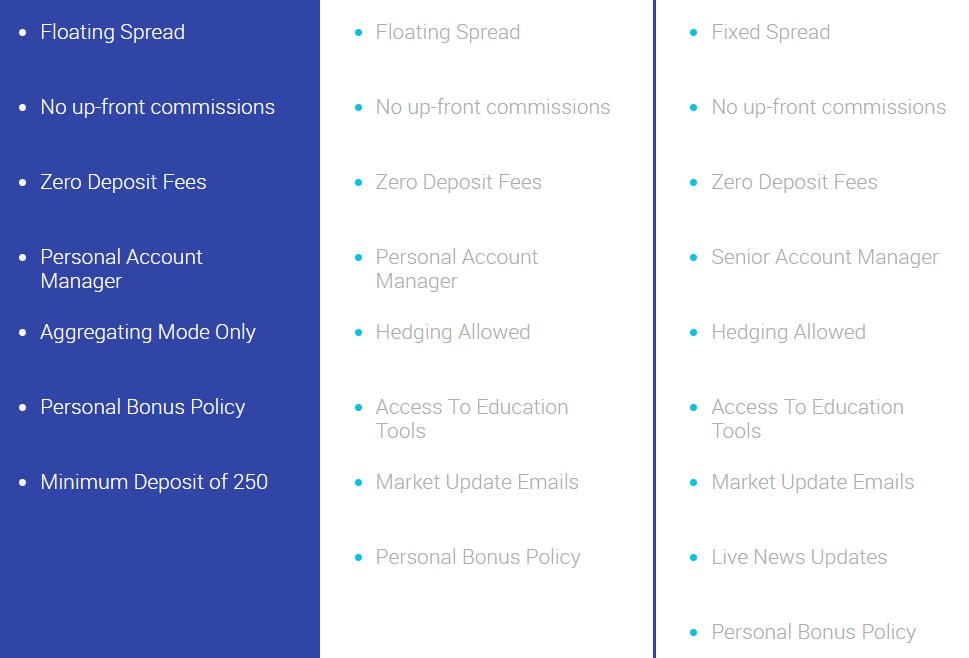 ECN Pro Account: This account requires a minimum deposit of $25,000, there is no dealing desk and the minimum trade size is 0.05 lots. There is an added commission for trading on this account and the spreads start from 0 pips. The account can be leveraged up to 1:100 with no requotes. Expert advisors are allowed, as is hedging, scalping, and news trading. There are no restrictions on the account and it uses a fractional pricing system.
Platforms
Globe Pro uses the popular MetaTrader 4 trading platform from MetaQuotes. The desktop version of this trading platform can be used by traders of all skill levels. It boasts platform personalization (including custom EA creation), powerful analytical tool packages with free market analysis, proficient EAs, and multiple trading instruments. It can also be used as a mobile download as well as a WebTrader offering professional charting features, technical analysis, one-click trades, easily accessible market updates, and an economic calendar.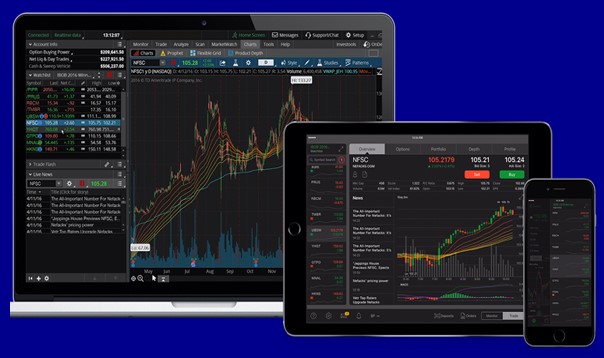 Leverage
The Standard account can be leveraged up to 1:200 while the ECN Pro account can be leveraged up to 1:100, this can be selected when first opening up a new account, you can also change the leverage at any time by sending a change request to the customer service department.
Strangely in the FAQ, it states that the maximum leverage is 1:300, so we aren't entirely sure which section is correct, we would probably stick with the information on the accounts page though.
Trade Sizes
The trade size that you get depends on the account type you are using, the Standard account has trade sizes starting from 0.01 lots and they go up in increments of 0.01 lots while the ECN Pro account has trade sizes starting from 0.05 lots which also go up in increments of 0.02 lots so the next trade would be 0.06 lots and then 0.07 lots. 
We do not know what the maximum trade size is or how many trades and orders you are able to have open at any one time.
Trading Costs
The ECN Pro account has some additional commissions on the account, however, at this point in time, we are not sure what the commission is. The Standard account doesn't have any added commissions when trading. There are swap charges which are fees charged when you hold a trade overnight or over the weekend, they can be both positive and negative and can be viewed within the trading platform that you are using.
Assets
Globe Pro has broken down their instrument into four different groups, we have outlined them below along with the instruments within each group.
Forex: EURUSD, GBPUSD, USDJPY, AUDUSD, NZDUSD, GBPJPY, GBPCHF, USDCHF, USDCAD, EURGBP, EURAUD, EURCHF, EURJPY, CADJPY, AUDNZD, AUDCAD, AUDCHF, AUDJPY, CHFJPY, EURNZD, EURCAD, CADCHF, NZDJPY, GBPAUD, GBPCAD, GBPNZD, NZDCHF, NZDCAD, USDZAR, USDHKD, USDPLN, USDILS, USDMXN, USDTRY, USDSGD, USDHUF, EURRUB, USDNOK, USDSEK, USDDKK, EURTRY, EURZAR, EURHUF, EURNOK, EURSEK, EURPLN, EURHKD, AUDSGD, NZDSGD,M SGDJPU.
Metals: Gold is tradable against the USD and EUR while Silver is tradable against USD.
Commodities: Gold, Silver, and Oil
Indices: US IND, US Top, US Tech, Top 100 UK Stocks, Top 30 Germany Stocks, Japan Top, To 40 France Stocks.

Spreads
The Standard account states that it has spread starting from 1.7 pips while the ECN Pro account t has spreads starting from 0 pips. However, when we look at the product specifications it states that EURUSD has spreads starting from 0.7 pips, which is not what either of the accounts states. We believe that for the ECN account they have stated the gold or silver spreads which are at 0.05 pips, this is a little misleading.
The spreads are variable which means they will be influenced by the markets when there is extra volatility or less liquidity the spreads will widen and be seen higher than the starting figures. Different instruments will also have different spreads so while EURUSD may start at 0.7 pips, NZDUSD is starting at 2 pips.
Minimum Deposit
The minimum deposit required is $250, this will allow you to open up a Standard account, if you want to use the ECN account then you will need to deposit at least $25,000.
Deposit Methods & Costs
There are a number of different ways that you can deposit your funds into Globe Pro, they include Bank Wire Transfer, Credit/Debit Card, Neteller, Skrill, PaySafeCard, Payoneer, and a few others that are not mentioned (the site states "and more"). The FAQ on the site states that there are no added fees when depositing, you should, however, check with your own bank or processor to see if they will charge any outgoing transfer fees.
Withdrawal Methods & Costs
You can only withdraw using the method that you used to deposit with, so our current understanding is that those include Bank Wire Transfer, Credit/Debit Card, Neteller, Skrill, PaySafeCard, Payoneer, and a few others that we are not sure about. There are no charges when making a withdrawal. However, any changes required by your bank for the transfer are solely your responsibility.
Withdrawal Processing & Wait Time
Globe Pro will process your withdrawal request within 3 business days, it will then take a further 1 to 5 business days to fully process depending on the method used and their own processing times.
Bonuses & Promotions
You are able to get up to 30% as a trading bonus when you deposit at least $250. There is a button to tick to say you have read the terms and conditions of the bonus which would give us an idea of how to convert the bonus funds into real funds, however, the page is not working and is displaying an error. Due to this, we are not able to say how worthwhile or profitable the bonus actually is.
Educational & Trading Tools
There are a few different aspects to this side of the broker, the first is some videos based around an introduction to forex, how to use the trading platforms, and then some more advanced trading techniques, There is also some daily analysis, but this has not been updated since 2016, there are also some eBooks which go over some of the basics and slightly more advanced parts of forex trading. An economic calendar is also present which details upcoming news events and any potential effect they could have on the markets.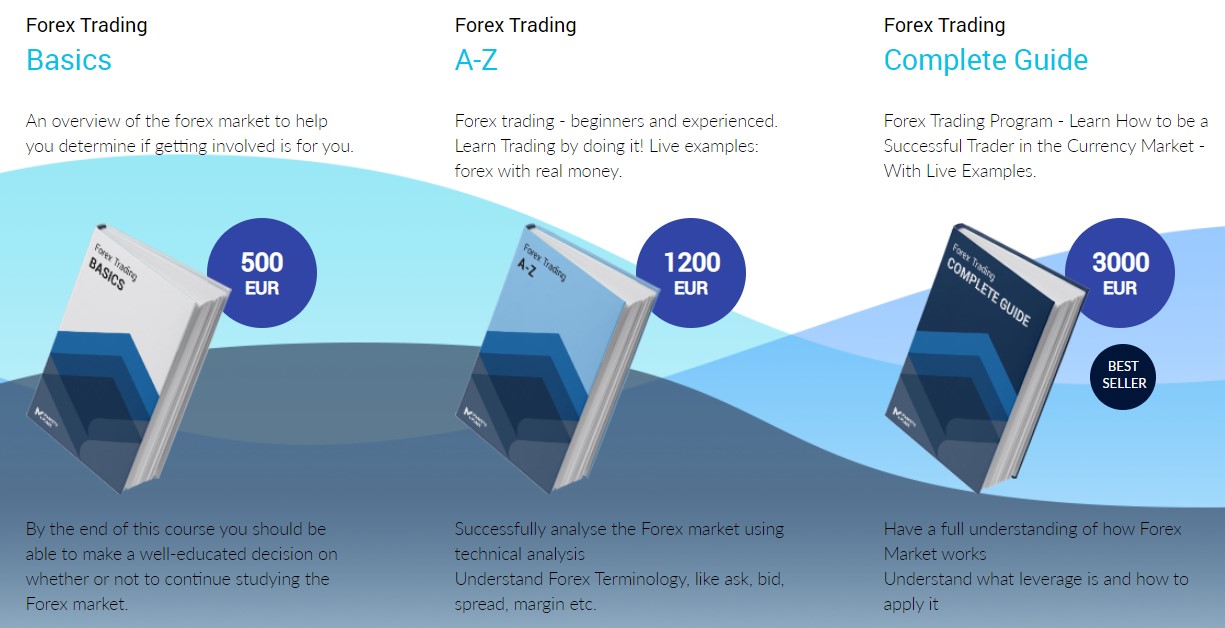 There are also some trading signals, they claim to have an average month of 180 pips profit, however, we do not have any examples of them and so we cannot see what their accuracy or profitability really is.
The final section is about learning to trade, they offer some tailor-made learning which is based on your own current knowledge, they try to make it interesting and you also get some beginner offers when using this course.
Customer Service
The customer service team is available from Sunday to Saturday between 9 am and 5 pm. They can be contacted using the online submission form, fill it in and you should then get a reply via email. You can also use the provided email address, phone number or postal address.
Address: BP 1276, Port Vila, Vanuatu

Email: info@globepro.com

Phone: +44 208 089 1902

Demo Account
Demo accounts allow you to test out the markets and new strategies without any risk to your own capital. The demo accounts with Globe Pro allow you to mimic either of the two live accounts in regards to conditions, you can use the demo account for as long as you need, but if left dormant for 30 days it will expire and be deleted.
Countries Accepted
This information is not on the site so if you are thinking of joining, we would recommend checking with the customer service department to see if you are eligible, we would do this prior to opening up an account.
Conclusion
The two available accounts can offer you a varied trading environment with one being spread-based and the other commission-based, talking of spreads, we are still not entirely sure what the spreads areas the product specification just gives a single set which doesn't relate to either of the minimums suggested on the account page, we also do not know what the commission is on the ECN account, so the overall trading costs are not known to us. There are plenty of assets to trade and also plenty of ways to fund and withdraw from your account, with no added fees it is a big plus. A bonus is available but the terms are not available so, for now, we would avoid that. Plenty of educational material is also good to see. If you are able to work out the full trading costs then Globe Pro could be a potential broker to use, the decision is yours.