Henordy is a foreign exchange broker situated in the United Kingdom. They state that they are dedicated to developing new products, providing excellent customer service and an EA intelligence trading system. In this review, we will be looking into what is actually being offered so you can decide if Henordy is the right broker for you.
Account Types
Information regarding different accounts is not readily available on the website. From looking over the website it seems that there is only 1 type of account, the standard account. This account requires a minimum deposit of $100, has a minimum trade size of 0.01 lots and maximum leverage of 1:100. It has an average spread of around 3.3 pips and it used MetaTrader 4 as its trading platform.
Platforms
Henordy only offers a singular trading platform which is MetaTrader 4, let's take a look at what MetaTrader 4 offers. In terms of accessibility, MT4 is second to none, available as a desktop download, an app for Android and iOS devices and as a WebTrader where you can trade from within your internet browser. MetaTrader 4 is a great trading solution to have. There is however also a copy trading service where you can copy a number of different accounts, we, unfortunately, can not say how profitable or safe these accounts are.

Leverage
The maximum leverage provided is 1:100 which is low when comparing it to the competition, although 1:100 can still provide good profit opportunities. Leverage can be selected when opening up an account, you will need to get in contact with the customer service team should you wish to change the accounts leverage once it is already open.
Trade Sizes
Trade sizes start at 0.01 lots which are also known as a micro lot. They then go up in increments of 0.01 lots so the next trade would be 0.02 lots and then 0.03 lots. We did not see any information regarding the maximum trade size, but no matter what it is we would not recommend trading trades larger than 50 lots as the bigger the trade becomes the harder it is for the markets and liquidity providers to execute the trades quickly and without any slippage.
Trading Costs
The account information that we found shows that the account uses a spread based payment structure and so there is no additional commission added to the trades or account.
There are swap charges though, which are either negative or positive and are paid when holding trades overnight, these swap fees can be viewed from within the MetaTrader 4 trading platform.
Assets
Henordy has broken down its assets into three categories, Forex, Metals, and CFDs. In terms of forex pairs, there is not a full breakdown or even a stated amount of how many there are so this is a complete unknown to us. In terms of metals, there are the usual 2 which are Gold and Silver, when it comes to CFDs there is a small selection including US 30, SPX 500, NAS 100, UK 100, ESP 35, FRA 40, HIKG 33, JPN 225, AUS 200, US Oil and UK Oil.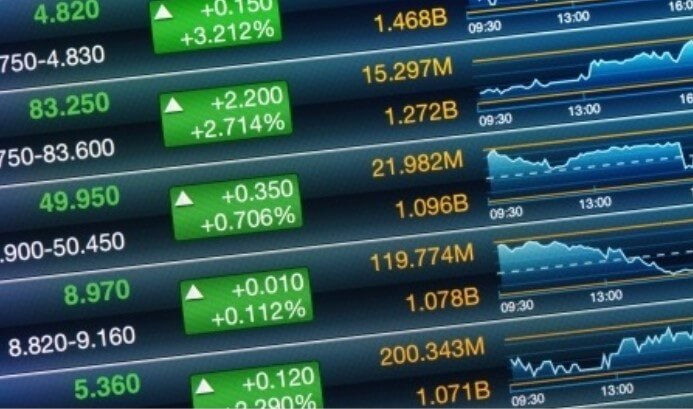 Spreads
Unfortunately, there is not a full breakdown of what spreads are available, they seem to be averaging around 3.3 pips though for EURUSD which is relatively high. The spreads are also variable which means they move with the markets, when the markets are being volatile the spreads often widen and get bigger and can be seen higher than 3.3 pips or lower too. You should also keep in mind that different instruments will have different spreads, so while EURUSD may average around 3.3 pips, different pairs such as AUDNZD will average at a higher spread.
Minimum Deposit
The minimum deposit when opening up an account is $100, this is also the minimum deposit amount for any further top-up deposits made to an already opened account.
Deposit Methods & Costs
Henordy does not actively state which methods of deposit they use, however looking through the site there is an image of UnionPay on the homepage which would indicate that they are usable on the site. There is also mention of Bank Wire Transfers when looking through the help section of the site so we can safely assume that Bank Wire Transfer is also available. There does not seem to be any further information and there is also no information in regards to any fees.

Withdrawal Methods & Costs
Just like the deposit method information, there is not any present on the website, so we can only assume that the same UnionPay and Bank Wire Transfers are available to use. Just like deposits there is no information on fees either, be sure to check with whatever processor or bank you use to see if they will add any fees of their own.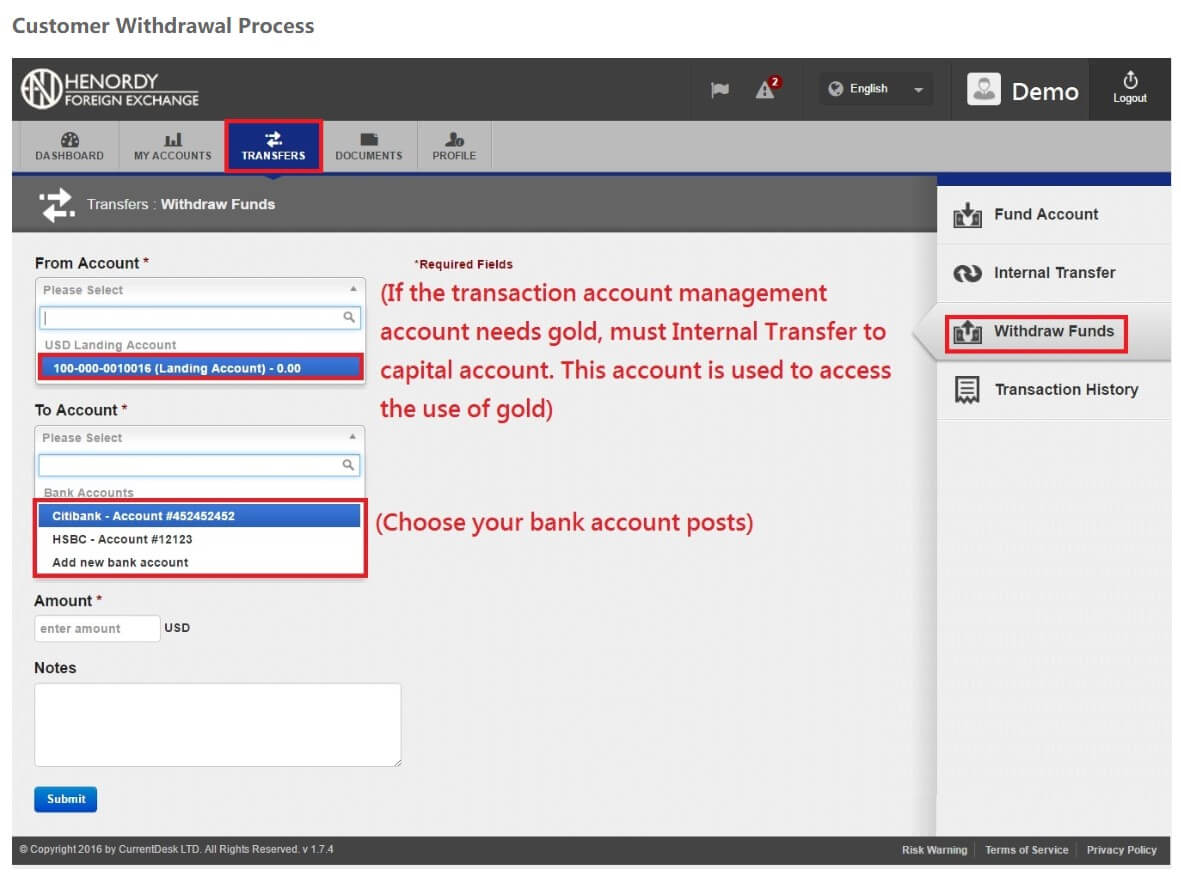 Withdrawal Processing & Wait Time
This information is currently not present, as Bank Wire Transfers are one of the withdrawal methods we would expect withdrawals to take at least 2 to 5 working (business) days to become available in your account.
Bonuses & Promotions
From looking through the site it does not appear that there are any active promotions or bonuses if this is something that you are after then we would suggest checking back regularly tor getting in touch with the customer service team.
Educational & Trading Tools
There is a learning center on the website, this comprises some very basic information on trading systems, risk management and teaching you how to use MetaTrader 4. This information is very basic and if you have traded at all before, it will not be the most helpful so we would suggest looking elsewhere for your learning needs.
Customer Service
The customer service page is as basic as most of the other things on the site, there is a physical address posted as well as a singular email address. There is also a web submission form, where you can fill in your query and you should then get a reply via email. No mention of opening times but we will expect them to be closed over the weekends at the same time as the markets are closed.
Demo Account
We could not locate any information regarding demo accounts so it does not appear that they are currently available with Henordy. This is a shame as potential clients often like to use them to test out the trading conditions and servers, while current clients often like to use them to test out new strategies without risking any of their own capital. Henordy should really look to add demo accounts to their arsenal.
Countries Accepted
Henordy does not specify which countries are eligible or not, so if you wish to sign up we would suggest getting in contact with the customer service team to see if you are able to have an account with them.

Conclusion
Henordy aimed to be innovative and different, however they fell short of this expectation, there is so much information missing from the website, a full breakdown of tradable assets is always good but it is not present here, along with a complete lack of information regarding the accounts that can be used. The accounting side doesn't get much better with little information about deposit and withdrawal methods and even more so about any potential fees, considering Henordy is going to be holding our money, this information should have been a basic requirement. Pretty much the only information available is what trading platform is available, due to all this, we find it hard to recommend Henordy as a broker to use at this time.