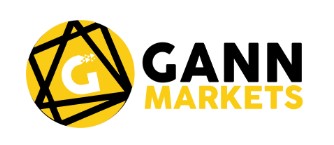 Gann Markets is a forex and CFD broker located in Podgorica, Montenegro. This broker claims to be regulated by the Financial Services Commission (IFSC) in Belize. This claim turned out to be untrue, as we have checked the records of the Financial Services Commission and we have not found Gann Markets or the company behind it there. So it appears that Gann Markets is a broker that works unregulated.
The website is available in English and Turkish, so having its headquarters in Montenegro makes us think that this broker orients its services to Turkey and Eastern European countries. And after contacting a representative in the live chat provided by the website, they did confirm that they only accept Turkish citizens.
Account Types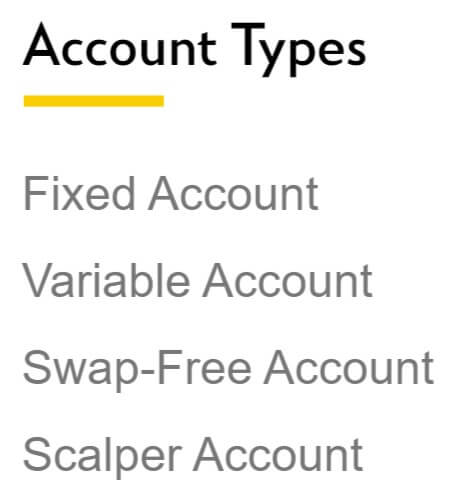 Gann Markets offers 4 account types. Actually, on the broker's website, they give very little information on each of them. We did manage to gather that the account titles are as follows:
– Fixed Account
– Floating Account
– Islamic Account
– Scalper Account
The Fix and Floating accounts do have a $100 minimum deposit requirement, but we're unsure as to what the minimum requirement is for the Islamic and Scalper accounts. It appears that all four account types have a maximum leverage of 1:400. The Fixed Account has spreads starting at 1.7 pips, but we were left not knowing what the spreads are like for the other three account types.
Platforms
This broker offers the most popular trading platform: Metatrader 4 (MT4) developed by the Russian software company Metaquotes Software. In the last 10 years, MT4 has maintained its position as the main platform for traders, due to its stability, versatility, and ease of use. It has numerous options and functionalities and offers multiple technical analyses, graphics tools, as well as the possibility of algorithmic trading and automation of the operation. MT4 is available for desktop as well as mobile versions, Android and iOS, for use on smartphones and Tablets.
Leverage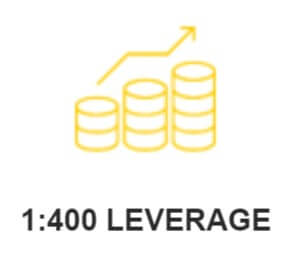 The leverage that Gann Markets applies to all its accounts is 1:400. Currently, such high leverage levels can only be seen in unregulated brokers such as Gann Markets or Australian licensed brokers, as Australia is the last major regulatory center where high leverage trading is still available. Remember that the authorities in Europe, Canada, Japan, and the USA. UU, are applying the leverage allowed by their laws which are 1:30, 1:75, 1:25 and 1:50 respectively.
Trade Sizes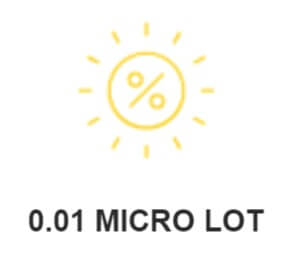 We have not been able to inform ourselves about the trade sizes, but we assume that if we can open an account with 100 USD, it is normal that the minimum size of the trade is 0.01 lots (micro lot). Smaller trade sizes are the best way in which to control spending while learning how to trade Forex. They also provide a means of strict financial control while testing trade strategies. Last but certainly not least, the ability to trade with micro-lots is a bonus to those who implement tight money management plans. In this area, we give Gann Markets a thumbs up.
Trading Costs
There is no information about trading costs on the broker's website. An expense that is generated by almost all brokers, except in the case of Islamic accounts, are Swaps: any position held overnight, which will incur a maintenance cost (interest). This amount can be negative or positive depending on the instrument and the direction of the position, and its amount is fixed by the central banks of the base currency of the open position.
Assets
Gann Markets offers its customers a good variety of trading assets, including more than 40 currency pairs, many of which are minor or exotic pairs such as USDZAR, USDSEK, USDPLN, USDNOK, USDMXN, USDDKK, USDSGD, USDTRY, as well as various CFDs, from precious metals such as gold, silver, platinum, and palladium to oil, natural gas, and 7 stock indices. Overall, the number of assets and variety should be more than enough to please any trader.
Spreads
We tested Gann Markets' MT4 trading platform on a demo account to see the spreads that appeared on it. The reference spread in EUR/USD fluctuated around 1.7 pips, which is a higher spread than we can find in other regulated brokers. Normally, traders find a spread in EUR / USD below 1 pip attractive.
Minimum Deposit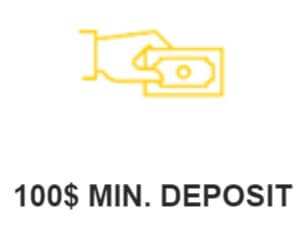 You can start trading with only $100 USD in the fixed account and floating account. While there are brokers who do accept less (some even as low as $1), one-hundred dollars is quite reasonable. The truth of the matter is, while you may be able to deposit only $1 elsewhere, it would be virtually impossible to enter into an FX trade with that amount of money.
Deposit Methods & Costs
There is no information about accepted payment methods. Keep in mind that most brokers accept payments with the main credit or debit cards in the market such as VISA and Mastercard. Bank transfer is also very common. And more and more brokers are accepting the most popular e-wallets like Neteller, Skrill or Paypal. And already a few accept deposits with cryptocurrencies.
Withdrawal Methods & Costs
This broker does not report withdrawal methods or associated costs.
Withdrawal Processing & Wait Time
This broker does not report the process in the withdrawal methods, nor the waiting times after having performed one.
Bonuses & Promotions
At present we have not found any current promotions on the Gann Markets website, but we have seen that in the past they offered deposit bonuses. Please note that the offer of commercial bonuses is a controversial issue and this practice was recently banned throughout Europe. All trade subsidies are accompanied by conditions, there is usually a minimum requirement of the volume of trade to be met, which is often too difficult to achieve.
Educationals & Trading Tools
In this section, we find a Forex calculator and a glossary of basic terms used in trading practice. This broker also has an economic calendar where you can see the most important events of the day or that can affect different markets.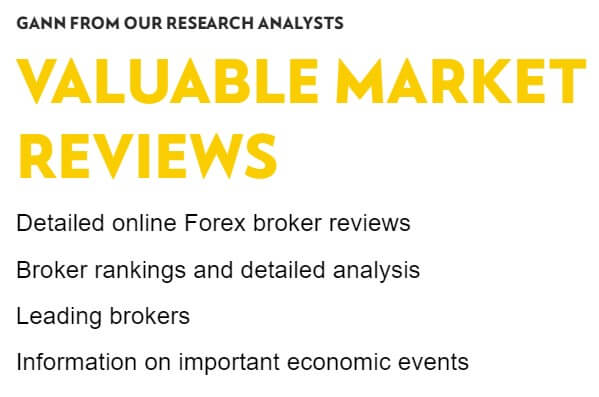 Customer Service
We have several ways to get in touch with this broker. We have found it effective to communicate through the live chat they have. It is also possible to communicate by email and by phone, the details are as follows:
Svetlane Kane Radević 5, floor 4, 81000 Podgorica,Montenegro
Phone: +(382) 6904 4266
E-mail: [email protected]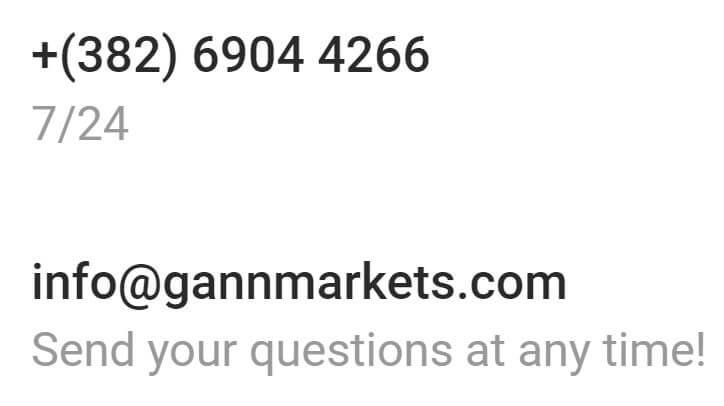 Demo Account
Gann Markets offers a free demo account. It is very common for traders to open a Demo account before depositing money into a real account. It is also important to know that the Demo account retains the same live prices and market conditions, simulating the exposure in a real account.
Countries Accepted
After contacting customer service through live chat, we are told that only Turkish citizens can open an account with Gann Markets. It is difficult to find a broker who does not accept non-citizens, and this is an example of this.
Conclusion
The Financial Services Commission (IFSC) in Belize regulates Forex brokers and CFDs, although their regulation is not as consistent as European regulations, with very strict supervision imposed by bodies such as the Financial Conduct Authority in the United Kingdom ( FCA ), the Cyprus Securities and Exchange Commission ( Cysec ) or the Australian Securities and Investment Commission ( ASIC ), which are the three largest regulators in the Forex industry.
But the reality is that Gann Markets is not regulated anywhere, not even in Belize. That's why you should keep in mind that unregulated brokers are solely responsible for the way your funds are handled, so we advise caution with this broker. Nor have we been able to open the Gann Markets Terms and Conditions, as the link to that legal document did not work. So, if you want to open a trading account with them and deposit your money, you'll have to agree to something you haven't been able to read.
Advantages: High leverage, 1:400. Affordable minimum deposit, 100 USD.
Disadvantages: Gann Markets claims that it is regulated in Belize when we have found that it is not. It does not provide information about deposit and withdrawal methods. Little commercial information of interest.