FXPrimus is one of the more well-known forex brokers, they have been around for years and offer a very solid platform. FXPrimus claim to be setting new standards within the retail forex industry, let's take a closer look and see what they are really offering.
Account Types
There are three different accounts on offer from FXPrimus, Standard, Premium and VIP, each coming with their own requirements and perks, so let's take a look at these accounts and see what they offer. It should be noted that the account comparisons on the FXPrimus site do not specify differences between spreads, commissions, and other such aspects of the accounts, so we will assume that they are all the same and we will cover them later in this review.
Standard Account: The standard account is the entry-level account from FXPrimus. It has a minimum deposit requirement of $1,000, it comes with daily market outlooks, SMS alerts and a one to one consultation.

Premium Account: The premium account has an increased minimum deposit of $2,500. This comes with the same perks as the standard account, however also included a 60 minute MT4 and trading tools training session, and live market update phone calls.
VIP Account: The VIP account has a further increased minimum deposit sitting at $10,000. This comes with all the same perks as the premiums account but also has the following included too, a 30-minute consultation with a market specialist, personal access to a market specialist 24/5 and access to VIP trading signals.
A lot of these are perks that would not necessarily make you chose FXPrimus over another broker, they are nice to have, but we would be more interested in seeing more information about spreads and other important details.
Platforms
The main trading platform on offer from FXPrimus is MetaTrader 4 (MT4) which offers huge amounts of customization and is compatible with thousands of indicators and expert advisors. MT4 is available to download for desktop computers, on Android and iOS devices and as a WebTrader to trade within your internet browser, giving it a lot of flexibility and accessibility. FXPrimus also offer API access for those that wish to use it, but that is more advanced than the majority of retail traders will ever get.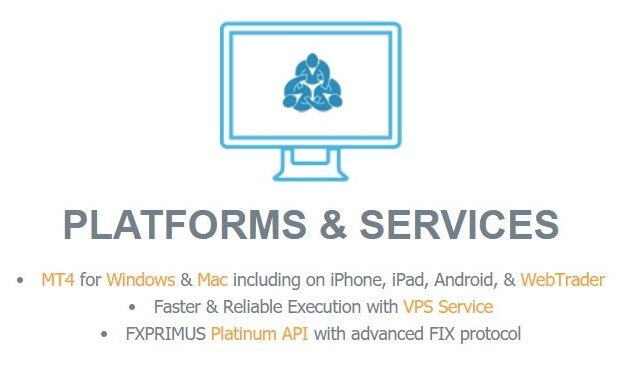 Leverage
All trading accounts with FXPrimus have a maximum leverage of 500:1, this can be adjusted when opening an account or on an existing account as long as there are no open trades. Leverage can be set at 50:1, 100:1, 200:1, 300:1, 400:1 or at 500:1.
Trade Sizes
While looking through the FXPrimus site, we could not find the information regarding the maximum trade size allowed, this is normally between 50 lots and 1000 lots, however, there was no mention of it. We did discover that the minimum trade size was 0.01 lots, also known as a micro lot, which is the standard amongst retail brokers.
Trading Costs
When there are small spreads involved it normally means that there will be a commission to pay, and that is no different with FXPrimus. When using their ECN accounts, there is a commission of $10 for every lot traded, this is relatively high as the average amongst brokers seems to be around $6 at the moment. It would be good to see this reduced, especially if someone is going for the VIP account, you would have thought that a reduced commission would have been a nice incentive.
There are also spreads charged or received for holding trades overnight, these charges can be found directly within the trading platforms used by FXPrimus.
Assets
There are a number of different instruments that can be traded on FXPrimus, these are Forex, Metals, Energies, and Indices, while there is not a full breakdown of what is tradable on the site, there are a few examples:
Forex: Majors, Minors, Crosses, and Exotics
Metals: Gold, Silver, XAUEUR
Energies: USOIL.sp, UKOIL.sp, USNGAS
Indices: S&P500, ND, AUS200, STOXX50, HK50, JP225 and ESP35
Spreads
The FXPrimus website states that all ECN accounts have a spread of around 0.1 pips, however, in reality, this is not quite the case. When looking at the live spreads, the lowest we saw was 0.4 pips, with others going as high as 1 pip, quite a bit bigger than advertised, however having said that, a 0.4 pip spread is not exactly massive.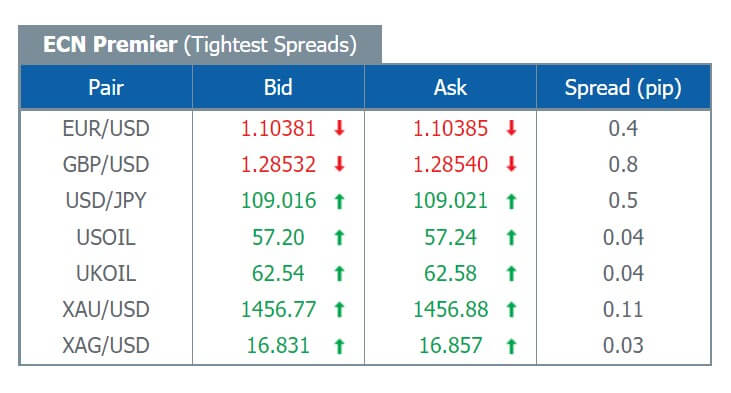 Minimum Deposit
The minimum deposit in order to open up the standard account (FXPrimus's entry-level account) is $1,000. However, once an account is open, the minimum amount that can be deposited with each deposit is $100, this is helpful if you just wanted to top the account up slightly.
Deposit Methods & Costs
There are a number of deposit methods available, each being standard within the retail forex industry, there is a bank wire transfer, Visa and MasterCard deposits, both credit and debit, Neteller and Skrill.

As mentioned above, there is a minimum deposit of $100 for each of these deposit methods, there are no added fees to these deposits and any and all deposits must come from your own bank account.
Withdrawal Methods & Costs
Withdrawing your duns is nice and easy and the same methods are available as the ones to deposit. There is equally a $100 minimum withdrawal amount. There are no added fees for withdrawals, however, bear in mind that your bank may place charges on incoming transactions. Please note that FXPrimus will only withdraw funds back to the original deposit method, as detailed in their terms and conditions.
Withdrawal Processing & Wait Time
All withdrawal methods have an up to 24 hours processing time except for bank wire transfers, which have a processing time of around 2 – 5 working days, however, this is dependant on the speed of your own banks processing times.
Bonuses & Promotions
FXprimus offer a number of different promotions and bonuses including, VPNs available to people who trade over a certain lot threshold, there are also a number of deposit bonuses or reduced commission bonuses, the details of which are not prevalent on the site, but there are mentions of them at various places on the website.
Educational & Trading Tools
There are a number of different educational tools available with FXPrimus, some you may find more helpful than others. There is a weekly outlook, giving ideas on upcoming news events, there are views in the "Learn to Trade" section, these details certain aspects of trading and to help develop someone into a more knowledgeable trader. Finally, there are a number of webinars and seminars where you can interact and learn from experts.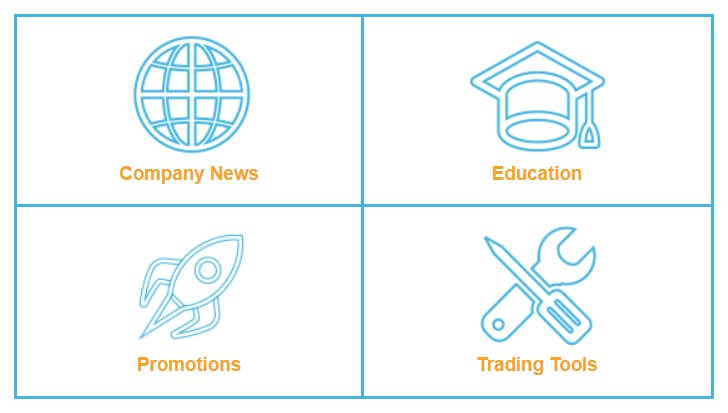 Customer Service
Should you wish to get in contact with FXPrimus there are a number of different ways in which you can do it, you can use the online contact form, send an email direct, use live chat, use the postal address or via phone. We tested the live chat feature and were connected within a few seconds, the person on the other end took a while to respond, however, they were helpful and courteous and managed to answer all of our questions without much hassle.
Demo Account
Demo accounts are available and are easy to open, simply follow the on-screen instructions. These last for an unlimited amount of time, however, they may be closed and progress lost if they are left idle for too long.
Countries Accepted
The following information is mentioned on the FXPrimus website: "This information is not directed or intended for distribution to or use by residents of certain countries/jurisdictions including, but not limited to, Australia, Belgium, Canada, France, Iran, Japan, North Korea, Singapore, and the USA. The Company does not offer its services to residents of certain countries/jurisdictions including, but not limited to, Australia, Belgium, Canada, France, Iran, Japan, North Korea, Singapore, and the USA. The Company holds the right to alter the above lists of countries at its own discretion."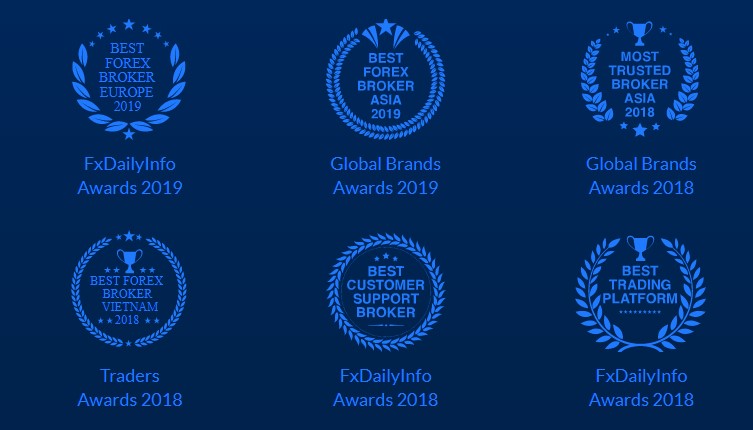 Conclusion
FXPrimus is a well-established broker, offering a solid and reliable service. The information regarding their accounts is a little vague and it can be hard to understand what the trading conditions actually are. Once you get past that hurdle it is pretty plain sailing and the actual trading conditions are very good, the only downside is the $1,000 requirement to open an account, while this is the recommended amount with any account, newer traders or smaller traders may want accounts with slightly less capital.
If FXPrimus ticks all of your boxes, then we would recommend signing up, if they didn't, then be sure to check out some of our other reviews to help find the broker that is right for you.