FX NextGen is a foreign exchange broker based in the Republic of Georgia, their values are to show integrity, be competitive and to be transparent, they focus on building strong and long-lasting partnerships with their clients and focus on what it means to be a trader. This review will look through the services being offered by FX NextGen so you can decide if they are the right broker for you.
Account Types
There seem to be two different account types, a Standard account, and an ECN account, however, we can not find anything that differentiates between the two apart from the commission charged. Throughout this review, we will be looking into different parts of the trading conditions and so any differences between the two will be mentioned, for this section, we will outline the small info we know about the accounts.
The account has a minimum deposit requirement of 100 USD or EUR, minimum trade sizes start from 0.01 lota and hedging is allowed. Swaps are charged for holding trades overnight and it can use either MetaTrader 4 or MetaTrader 5 as a trading platform. The margin call is set at 100% and stop out is set at 50%, leverage can be anywhere between 1:1 and 1:500. The account also comes with a commission of $4 on a standard account or $12 on an ECN account.
Platforms
FX NextGen offers two platforms from the MetaQuotes company, MT4, and MT5. While MetaTrader 4 continues to be the preferred trading platform for the vast majority of traders, the slow but steady shift over to MT5 continues. A comparison of these two widely popular FX platforms can be viewed in the photo below.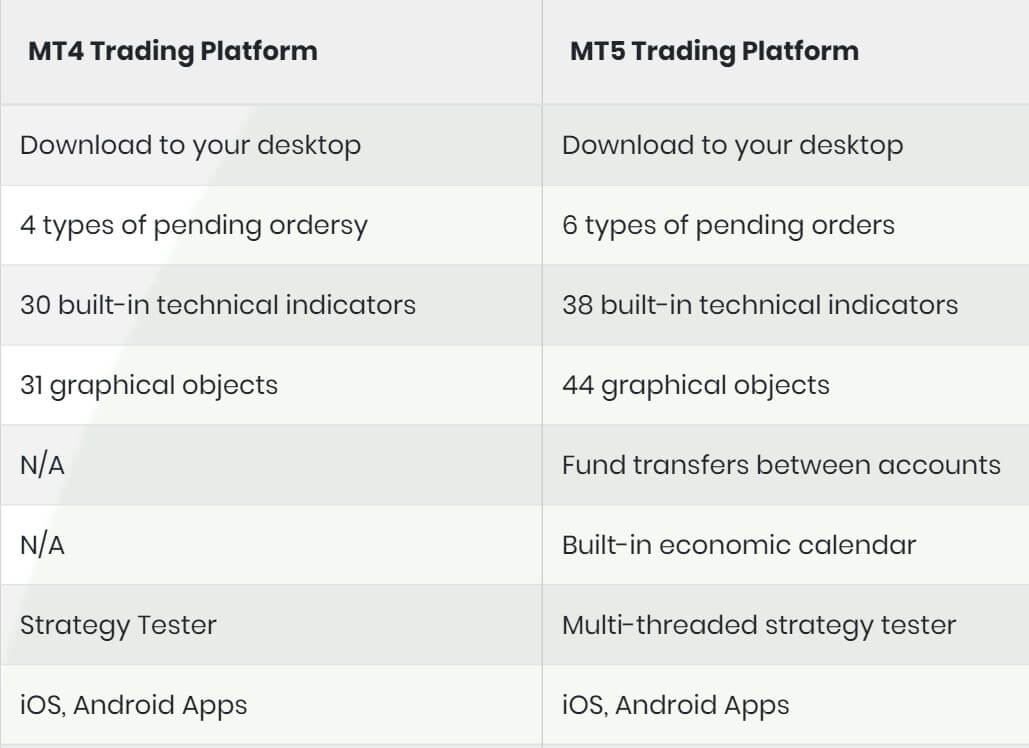 Leverage
Leverage can be between 1:1 and 1:500, this can be selected when opening up an account, should you wish to change it on an already open account you can do so by getting in touch with the customer service team.

Trade Sizes
Trade sixes start from 0.01 lots which are also known as micro-lots, they then go up in increments of 0.01 lots so the next trade would be 0.02 lots and then 0.03 lots. We do not know what the maximum trade size is, however, we would recommend not trading in sizes larger than 50 lots, as the bigger a trade becomes the harder it is for the markets or liquidity provider to execute the trade quickly and without any slippage. We are also not sure what the maximum number of open rates is at any one time.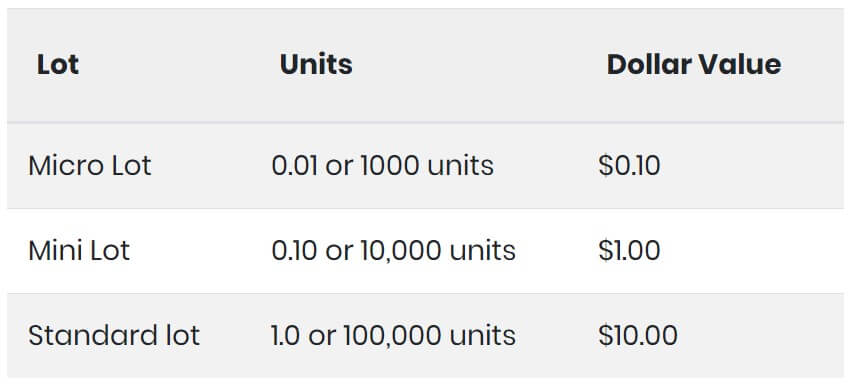 Trading Costs
There is a commission charged on both account types, the Standard account has a commission of $4 per lot traded and the ECN account has a commission of $12 per lot traded. Considering the industry standard is around $6 per lot traded, the EC account seems quite expensive at double this amount.

Swap charges are also relevant, these are interest charges that are incurred for holding trades overnight, they can be both negative or positive and can usually be viewed from within the trading platform of choice.

Assets
Unfortunately, there wasn't any information about the assets or instruments that are available t trade so we can not give any breakdowns or examples of what they are, in fact, there is no mention of any anywhere on the website which is a little strange. A lot of potential new clients will look at what instruments are available before deciding where to trade, so not having it available could really put them off.
Spreads
Spreads are another aspect that there is no information on, on the trading conditions page there is a section that says "Click Here" for spreads however clicking it doesn't seem to do anything. There are parts of the website that mention low spreads and spreads starting from 0 pips, which we would assume is in relation to the ECN account, but without any actual numbers, we cannot comment on what the spreads start at. What we do know though is that the spreads are variable (also known as floating) so this means that when the markets are being volatile, the spreads will often be seen higher. It is also important to note that different instruments and assets have different starting spreads, so while EURUSD may start at a certain pip, instruments like GBPJPY will be starting slightly higher.
Minimum Deposit
The minimum deposit value is 100 EUR or USD, this is what is required to open an account and is also the minimum for any further top-up deposits.

Deposit Methods & Costs
There are three different methods for depositing into FX NextGen, these are Bank Wire Transfer, Bitcoin, and Sofort. There are no fees for depositing with Bank or Bitcoin, however, using Sofort there is a processing fee of 2.5%. When using Bank Wire Transfer, be sure to check with your bank to see if they add any fees of their own.



Withdrawal Methods & Costs
You can use either Bank Wire Transfer or Bitcoin to withdraw your funds, when using Bitcoin there are no added fees, when using Bank Wire Transfer there is a fee of 10 USD or EUR for withdrawals under 250 USD or EUR, you should also check with your bank to see if they charge a fee for incoming transactions.
Withdrawal Processing & Wait Time
Processing for both Bitcoin and Bank Wire Transfer states that withdrawals will take between 3 to 5 business days, this will vary on a number of factors such as the speed of the blockchain (for Bitcoin) and the processing time of your banking institute.
Bonuses & Promotions
We could not locate any information on the website in regards to bonuses or promotions so it does not appear that there are any active ones at the time of writing this review. If you are interested in bonuses then be sure to check back regularly or get in contact with the customer service team to see if there are any upcoming bonuses or promotions.
Educational & Trading Tools
The educational side to the website simply comprises of a type of FAQ on what different elements of trading are, it is extremely basic and won't be making anyone an expert trader. This is a shame as a lot of brokers these days are looking to help their clients improve and become more profitable with educational courses or tools to help them trade or analyze. It would be nice to see FX NextGen do something similar for their clients. They do, however, offer managed accounts for those who prefer to have their funds managed by someone other than themselves.
Customer Service
The contact us page has a couple of different ways to get in touch, you can use the online submission form to fill in your query and you should then get a reply via email. You can also use the mail address provided directly. Physical addresses are also available should you wish to send a physical letter.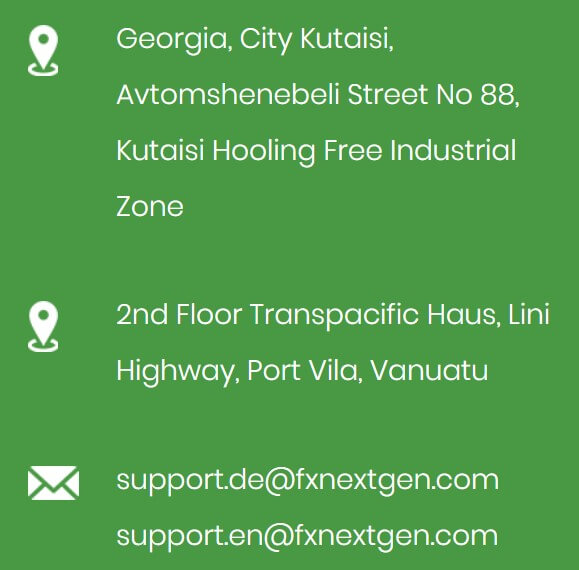 Demo Account
There doesn't seem to be a demo account on offer, or at least we could not find any information about one. This is a shame as demo accounts allow potential new clients to test out the trading conditions and servers while it allows current clients to test out new strategies without risking any of their capital. This is an area that should be invested in and demo accounts should be made available.
Countries Accepted
The information about which countries are accepted and which are not is not present on the website, so if you are interested in joining, be sure to get in contact with the customer service team to check if you are eligible for an account or not.
Conclusion
There is a lot of information missing from the FX NextGen website, firstly there is no differentiation between the Standard account and the ECN account apart from a different commission amount, the links to swap charges and spreads doesn't do anything so there is no clear indication of what the spreads are, along with this there is no list or breakdown of tradable assets, so any potential clients looking for certain assets will need to look elsewhere. Deposit methods are limited, as are withdrawals but there are no added fees for the majority, and those that do are quite low.