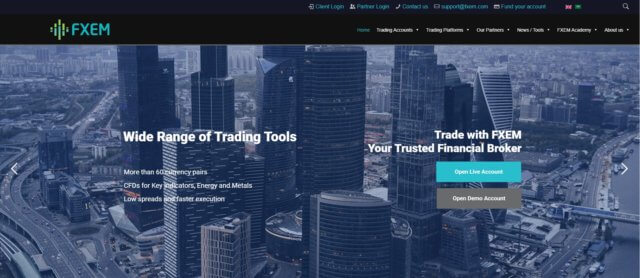 "FXEM is an international online Forex broker that has been designed and operates as an absolute electronic trading environment for sophisticated Retail Investors and Institutional Partners, delivering outstanding Trading Functionality, depths of Liquidity, speed of Execution and robust IT Scalability at ultra-competitive Trading Costs". That is the statement offered by Saint Vincent and the Grenadines based broker. They do not offer much more information about themselves and so we will be using this review to find out a little more and so we can help you can decide if they are the right broker for your trading needs.
Account Types
FXEM has chosen to keep things simple and only offering one main account. The account is an ECN account that comes with a few features such as no minimum deposit, the base currency of USD, no added commissions, minimum trade sixes of 0.01 lots, maximum trade size of 30 lots with 100 open trades/orders allowed. The account can also be used as a swap-free, Islamic account.
Platforms
Just like the accounts, there is just the one option available as a trading platform and that is the popular MetaTrader 4. MetaTrader 4 offers smart automation functionality while providing lightning-fast order execution on every trade. End-users can take advantage of low latency with reduced requotes, and access real-time data with just a click. MT4 also offers additional benefits, including customized automated EA's, multi-language support, instant trade execution, professional FX charts, streaming marketplace updates, and top technical indicators. The platform is also highly accessible and can be used via a desktop download, mobile app or web trader.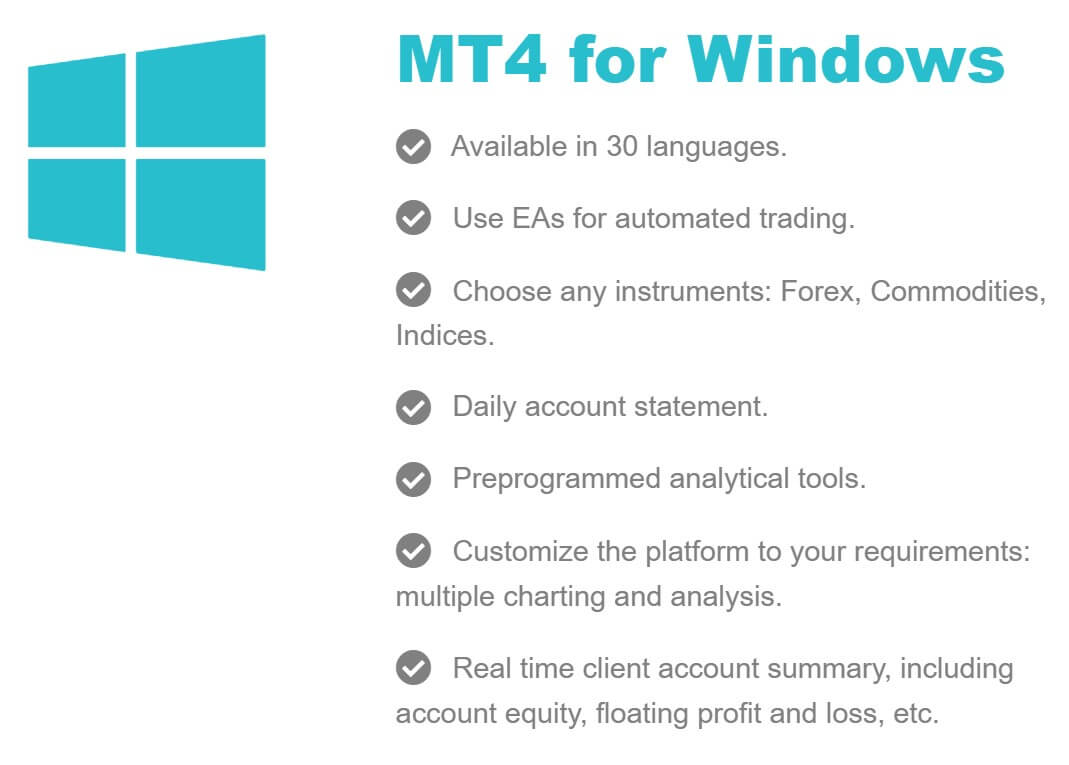 Leverage
The website suggests that the account can be opened with floating leverage which will shift between 1:1, 1:30, 1:50, 1:100 and 1:200. Flexible leverage means that it will change depending on the size of the trade, the larger the trade the smaller the leverage will be.
Trade Sizes
Trade sizes start from 0.01 lots (known as micro-lots) and go up in increments of 0.01 lots so the next trade would be 0.02 lot and then 0.03 lots. The maximum trade size is 30 lots which is an appropriate level and you can have a maximum of 100 open trades or orders at any one time.
Trading Costs
The account page indicates that there are no added commissions that would indicate that the account uses a spread based structure, we will look at that later in this review. There are however swap charges, these are fees that are charged when you hold a trade overnight, they can be both positive or negative and can be viewed within the MetaTrader 4 trading platform. There are swap-free Islamic accounts available to sue should you net be able to receive or pay the interest due to your beliefs.
Assets
Unfortunately, there doesn't seem to be a product specification or breakdown of the available trading assets, in fact, there is no mention of them anywhere on the site. The only mention is that FXEM offers all major currency pairs for trading, including exotic currencies. They do not mention indices or commodities or any other form of tradable asset, this is a real shame as a lot of potential clients will be looking for their preferred asset before signing up, so not being able to see if it is available will mean they will most likely look elsewhere, this information should be added to the site.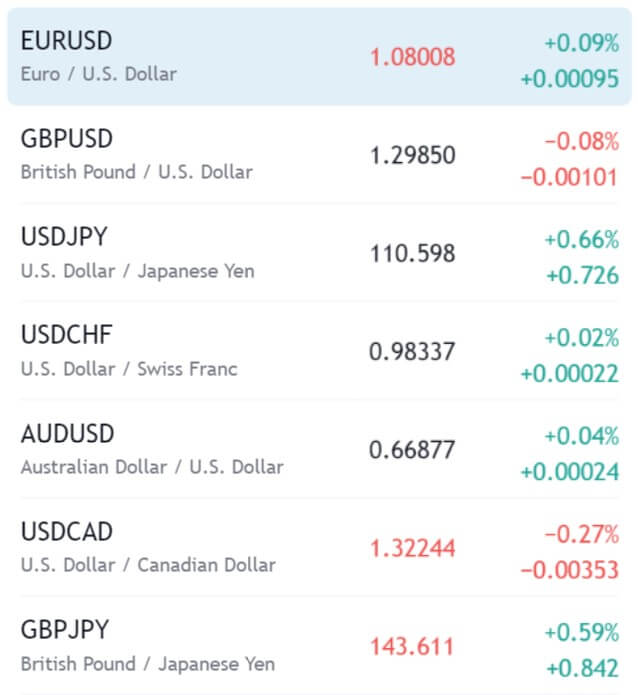 Spreads
As we do not have a full breakdown or product specification we also do not have any examples of the available spreads. All that we do know is that they are variable spreads which means they will move with the markets, when there is added volatility they will be seen slightly higher and different instruments will have different natural starting spreads, so they will not all be the same.
Minimum Deposit
The accounts page on the site indicates that there is no minimum deposit, so you should be able to deposit from as low as $10 or whatever the minimum the processor you are using allows.
Deposit Methods & Costs
There are a few methods available, the ones listed on the site include Bank Wire, Credit / Debit Card, Neteller, Skrill, CashU and iAccount. The site suggests that these are examples of the available methods so there may, in fact, be more, but they are just not mentioned directly. There are no added fees from FXEM, however, you may incur fees from your own bank or card issuer and this will be your responsibility to pay, so be sure to check with them prior to making a deposit.

Withdrawal Methods & Costs
The same methods are available to withdraw with, for clarification these are Bank Wire, Credit/Debit Card, Neteller, Skrill, CashU and iAccount. Some methods such as Credit/Debit card can only withdraw the same amount that was deposited, any further withdrawals will need to use another available method. Just like with the deposits, there are no added fees from FXEM, but be sure to check with your bank or processor to see if they add any transfer or processing fees of their own.
Withdrawal Processing & Wait Time
FXEM will aim to process any withdrawal requests within 48 hours of the request being made, after this point, it will take between 1 to 5 working days for the withdrawal to fully process depending on the method used.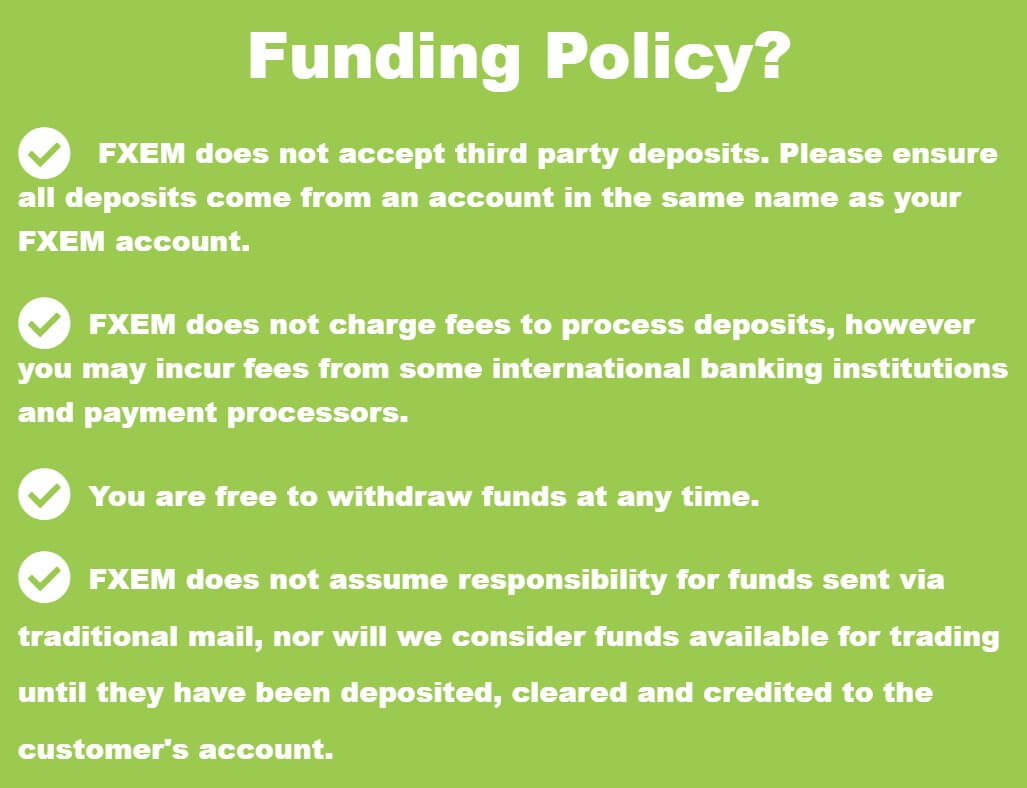 Bonuses & Promotions
At the time of writing this review, it did not seem like there were any active promotions going on. This doesn't mean that there won't ever be and so if you are looking for promotions or bonuses you could always contact the customer service team to get any information of any potential upcoming promotions ou could join in with.
Educational & Trading Tools
There are a few different tools and educational material scattered around the site, the first is a page of calculators which includes a PIP calculator, margin calculator, Fibonacci calculator, Pivot calculator, and a profit calculator. There is also an economic calendar that details upcoming news events, as well as the potential, affects it could have on different currencies and markets. There s a market briefing section but there is no point going into detail as it hasn't been updated since 2014.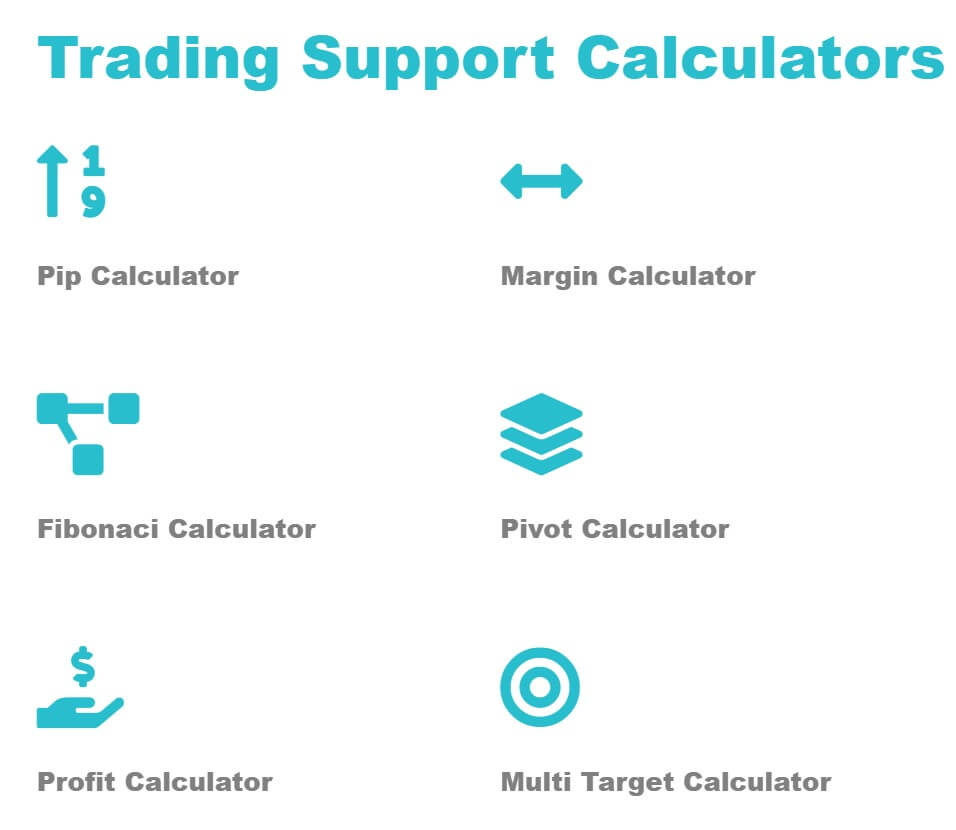 Next up is a glossary, this gives definitions for terms so if you come across something you do not understand you can refer to this for help. There are webinars on offer, however, we do not know what the quality or the content of them are as there aren't any previous ones shown on the site., along with these are Seminars, again e do not know the quality or content of these. Finally, there is a little page just detailing why you should trade forex, not really education but it is there so we will mention it.
Customer Service
You can contact the customer service team using the usual methods. There is an online submission form, simply fills it in and you should get a reply via email. There is also a postal address available along with the support email, so there is a choice of ways to get in touch with them.
Address: The Jaycees Building, Stoney Ground, Kingstown, VC0100, St. Vincent & the Grenadines
Email: info@fxem.com
Support Email: support@fxem.com
Demo Account
Demo accounts allow you to test out new strategies or trading conditions without risking any of your own capital so it is good to see them available from FXEM. When opening up a demo account you can select a normal ECCN account or an Islamic account as well as the opening balance between 2,000 and 99,999. The trading conditions will mimic the account type you chose and we believe that there is no expiration time on the accounts.
Countries Accepted
This information is not available on the site so if you are thinking of signing up we would suggest getting in touch with the customer service team to check your eligibility prior to opening up an account.
Conclusion
FXEM is keeping things simple with just the one account type and trading platform, this allows you to concentrate on the trading without worrying about too much choice. The downside is that there is no information available about some aspects of the account, such as its spreads, we know there are no commissions, but we do not know how high the spreads are, this means the overall trading costs of the account are unknown. We also do not know what assets are available as this information is not provided and there is no product specification available. There are no added fees of depositing or withdrawing which is good, but the fact that we do not know the trading costs or the available assets makes it hard for us to recommend FXEM as a broke to sue at this point in time.