Fundamental Analysis for Novices Wholesale Inventories, USA
Thank you for joining the fundamental analysis for novices' educational video.  Today we will be looking at the United States wholesale Inventories.
If this is the first time you have joined our fundamental analysis for novices' educational videos, we highly recommend that every day you use an economic indicator in order to plan your trading activity around the releases of economic data that is released by all the government's around the world.  These statistical data releases can have a dramatic effect on volatility within the market, and that is why it is essential that it becomes second nature that you use one on a regular daily basis.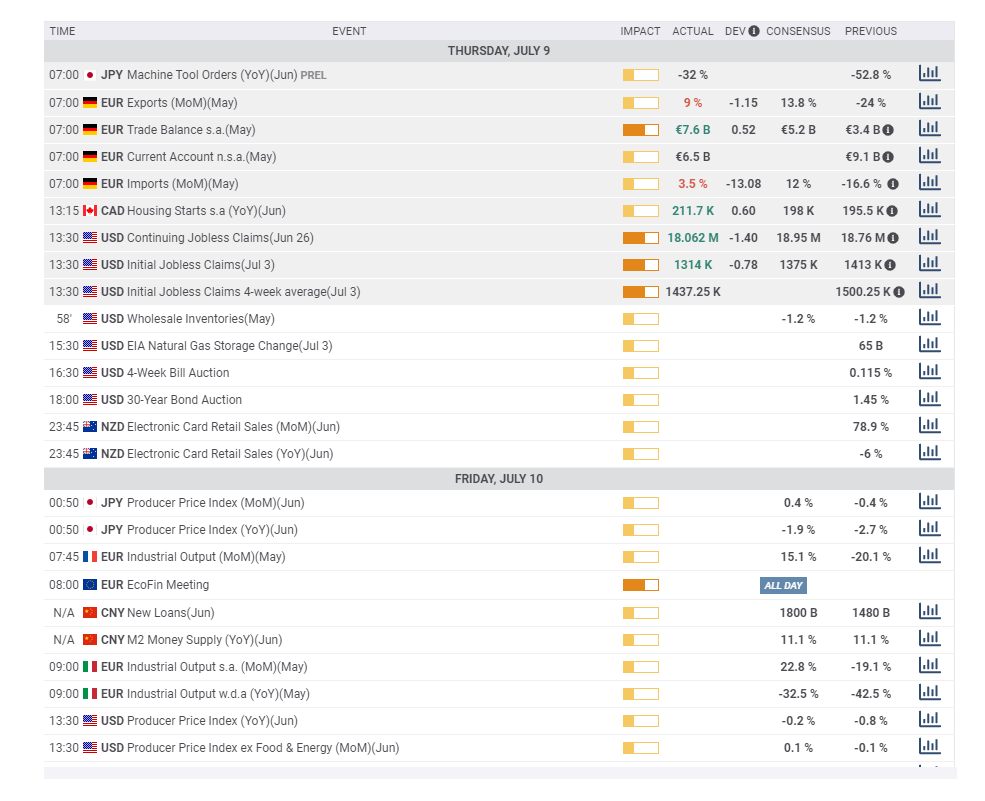 Most brokers offer an Economic Calendar facility, and they typically look something like this.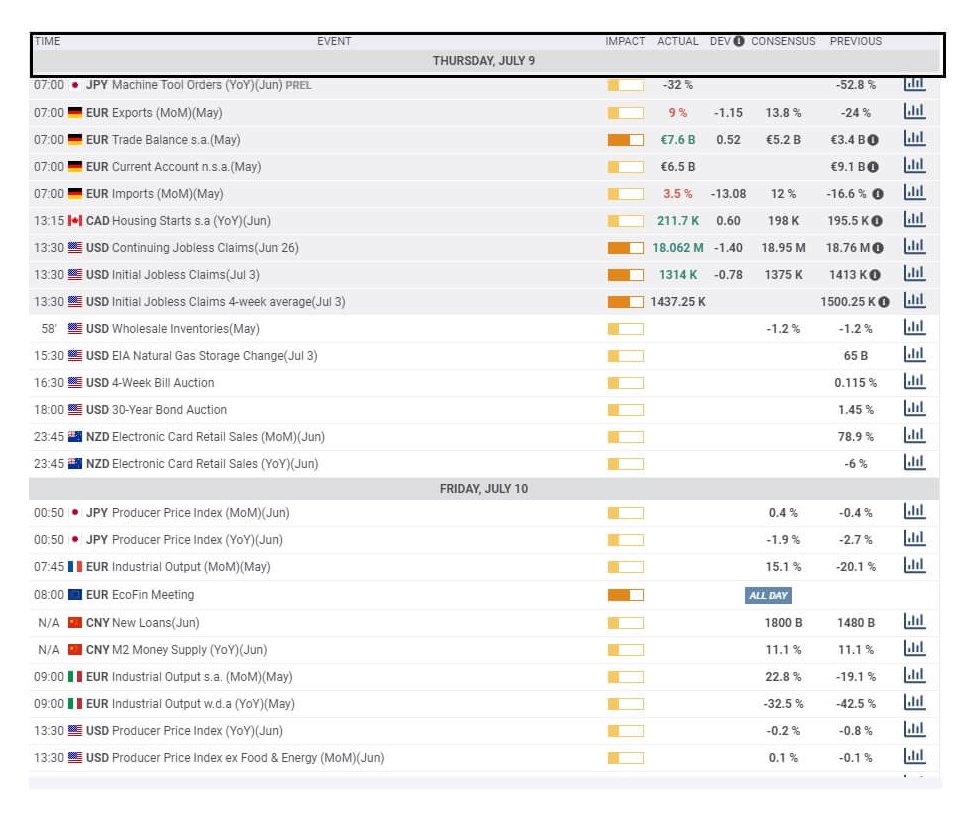 The key components to an Economic Calendar are obviously the day and the date and the actual time of the event, and please bear in mind that the time may differ from your own location.  The event itself, where typically you will see the nature of the event, such as trade balance, GDP, housing starts, initial jobless claims, bond auctions, interest rate decisions, etc., and the country the release pertains to.
You will also be able to see the impact barometer, which is typically low, medium, and high, where high would be the more likely to see extra volatility after the data release. They will also be a section for the actual data upon its release, and you will typically find a previous value, whether that is weekly, monthly, quarterly, or annually, and a consensus section that will have been put together by leading economists and analysts.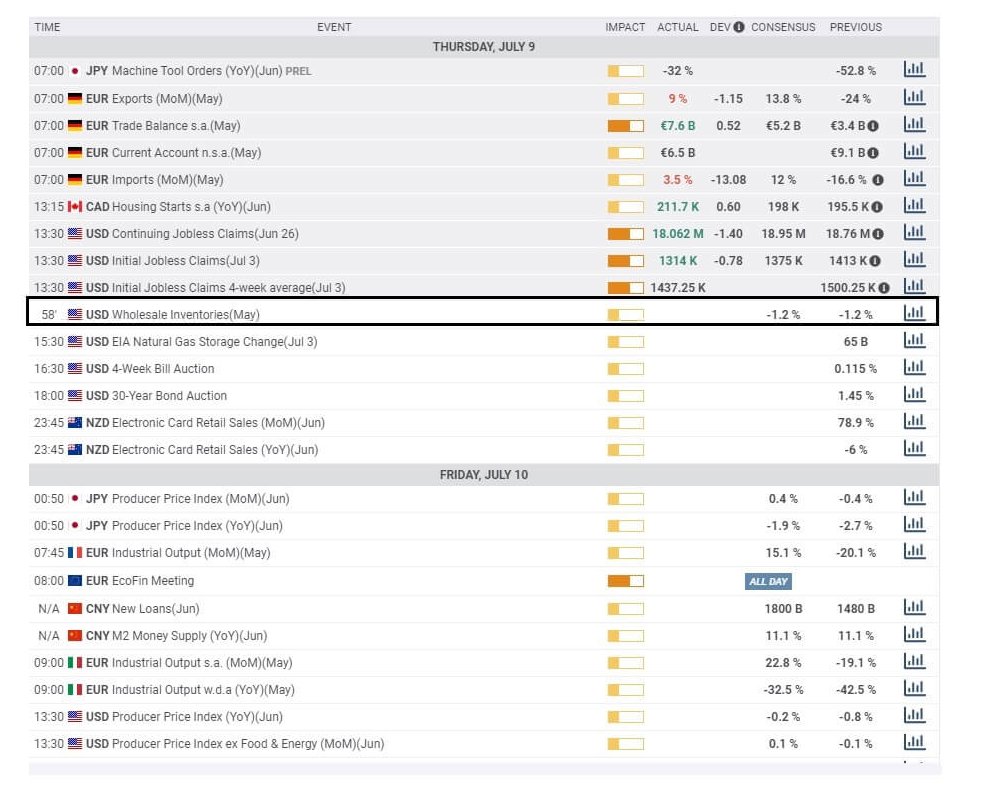 Here we have highlighted the United States wholesale Inventories for May 2020, and according to the time it was due in 58 minutes at the time of writing and where the previous release for April was 1.2% with a consensus of 1.2% and where the market impact value is set to low. Therefore, upon its release, it is unlikely to cause significant market volatility due to the fact that it lags by two months.
Us wholesale Inventories are released each month by the Census Bureau, and it tracks the changes in wholesale sales and inventory levels. The wholesale inventory component is more important because if producers have high inventory levels, this can be seen by the markets as showing slow demand by consumers, and this would have a knock-on effect of causing decreased manufacturing production; this, in turn, will affect jobs and gross domestic product. The sales component does not reflect personal consumption and is therefore not seen as such an important aspect of the data release.
A high inventory number suggests the economy is slowing in the United States and this is negative or bearish for the dollar, where as a low reading is seen as positive or bullish for the US dollar