Forever is an automated Expert Advisor that was created by multi-product author Ivan Simonika. The product was launched on the mql5 website in January of 2020 and it has not been received any updates from version 1.0.
Overview
Forever is a fully automated trading robot that controls the volume of trading positions, slippage, and spread, while maintaining and protecting open orders. This EA protects against losses in several different ways:
Each trade uses SL and TP to protect the trader's deposit
When reconnecting, the advisor continues to work with its orders
Does not use dangerous methods such as Martingale, net, arbitrage, etc.
The EA features a small number of settings and comes with simple installation so that it can be used by traders of different skill levels with less frustration. It was designed to work with major currency pairs on the MT4 platform.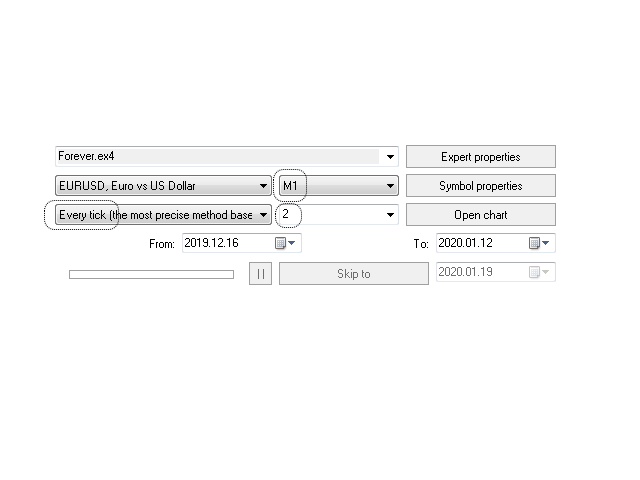 Service Cost
This advisor isn't cheap – it costs $350 USD to rent for just one month or $400 for 3 months. If you'd rather purchase the EA, then you'll be paying $650 and this only comes with 5 activations. On the plus side, Forever can work with deposits of any value, but if you'd like the EA to pay for itself, then you're going to need to make a larger deposit. Traders should also take advantage of the free demo version for testing before making a purchase.
Conclusion
Forever is an automated EA that employees several different loss prevention methods, while maintaining control of several other factors that guide the way that it trades. This EA has not received any ratings, and it only has one review:
"The test is based on a fixed spread, which is never the behavior of any currency, the market behavior is different, for this reason, the results of the real account of the bot never get profit, example GBPUSD currently has an average spread of 20 to 30 and your test is based on spread 6, it will never make transactions based on its configuration, it should offer the bot announcing that it only works with spread 6" -tolova
This comment is concerning, and what is even more concerning is that the author was only willing to respond to this trader through a personal message, so we don't know the outcome. There have not been any updates since the comment was posted. Overall, this EA comes in a neat package and looks like a profitable option at a glance, but the price and possible problems are enough to make us apprehensive about paying $350+ to use it. Our final advice would be to test the demo before you buy, or to look for a cheaper option with better reviews.
This Forex service can be found at the following web address: https://www.mql5.com/en/market/product/45601