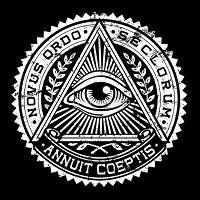 New Stable Profit is a robot that works in real accounts since August 2017. 100% of the trades in this system are based on algorithmic trading. The negotiation is based on trend correction movements, positions are opened depending on the strength of the trend and the volumes of negotiation according to a formula that the developer has not revealed.
Overview
The sets of positions have a common benefit, which is based on the corrective movement statistics of this trading instrument. The developer comments that when important economic news is published, it is recommended to disconnect the advisor, provided that there are no open transactions so that the performance is higher. Commercial recommendations set forth that for every $500 deposit, the user opens a 0.01 lot position.
This version of the New Stable Profit robot is adapted for EURUSD trading and is traded within a time frame of 1H. It is in this time frame that the EA gets its best results. Two things we like about this robot are, it doesn't use Martingale, and it doesn't use coverings in its operation either. Leverage of 1:100 is recommended for optimal operation. This robot is one of the best we have analyzed, as we have mentioned, it works continuously since August 2017. It has real statistics that can be consulted in MQL5, and the returns are staggering.
The yield of this EA is of 607% since its beginning, having obtained the following annual returns:
2017 (August. December): 78.32%.
2018: 128.39%
2019: 55.82%
2020: (January – March): 11.69%
It is fantastic that since its inception, every year it has achieved positive returns, but the most fantastic thing is that no month has ended with negative returns. (The month that has won the least has been November 2019 with 1.38%).
Service Cost
Obviously, it is an excellent robot, and as such its price is not cheap. In the MQL marketplace, you find it for $1,250 USD, although we have found third-party pages that offer it for just under $1,000 USD.
Conclusion
There are several user reviews of this robot and all are positive, so we are looking at a highly recommended robot whenever you are willing to make the initial investment of its cost. It also has a free trial version to test it before possible purchase.
This Forex service can be found at the following web address: https://www.mql5.com/en/market/product/40388