Welcome to our Finance Boutique broker review, Finance Boutique is a forex broker based in Sofia in Bulgaria. They claim to offer worldwide membership and to offer a way into the financial markets, we take a little look at what they really have to offer.
Account Types
Finance Boutique offers three different account types, each with different trading environments, we outline these below:
Beginner Account:
This is the entry level account with Finance Boutique, it has a deposit range between $10 and $3,000. With this account you are only able to forex based instruments, there is a commission of $1 for every lot traded and maximum leverage is 1:200.
Standard Account:
This is the mid tier account being offers, it has a deposit range of $3,000 to $30,000. It allows for the trading of Forex, Spot Metals, Spot Commodities and Indexes. There is a commission of $0.8 for each lot traded and the maximum leverage for this account is 1:100.
VIP Account:
The top tier account offered by Finance Boutique, this account has a minimum deposit of $30,000. It allows trading of all assets currently available on Finance Boutique including cryptocurrencies. There is no commission taken for trading a lot and the leverage of this account is 1:50.
Platforms
Currently, the only platform that Finance Boutique offer is MetaTrader 5 (MT5) which is the latest platform from MetaQuotes, it is growing in popularity now that it has been out for a while. It offers decent customization and supports a lot of indicators and expert advisors. It is generally referred to by most as being a very good trading platform.

Leverage
Leverage depends on your account type, beginner accounts can have leverage up to 1:200, standard accounts up to 1:100 and VIP accounts up to 1:50.
Trade Sizes
We could not locate any information in regards to the maximum lot sizes, we would assume like most brokers that the minimum lot size would be 0.01 lots (micro lot). We can not comment on the maximum however they often range between 100 and 1000 lots.
Trading Costs
Finance Boutique take a small commission on each lot that is completed, if you have a mini account then there will be a $1 commission, a standard account has $0.8 commission and the VIP account will have $0 commission. While there are no other mentions of any costs, with commissions so low, we would be assuming that there would also be a spread involved, however there is no mention of this on their website. So expect something in addition to those lower commissions.
Assets
There is not a list of tradable assets on the Finance Boutique website, however there is a small breakdown of what is tradable if you use a VIP account, the lower tier accounts allow for less tradable assets. Currently there are Forex, Spot Metals, Spot Commodities, Indexes, Cryptocurrencies, Shares US, Shares EUR, Shares Asia and Shares Russia.

It is nice to see Cryptocurrencies being present as they are a huge growing market in the trading world, however it could have been nice to have a breakdown of which ones are available.
Spreads
There is no mention of the spreads when trading with Finance Boutique, however with the commission being so low, we would be expecting spreads of around 1 pip to 2 pips at a minimum.
Minimum Deposit
The minimum deposit is based on the account that you use, however the bottom line is $10 if you wanted to open a mini account, if you want a standard account then you require $2,000 and if you want to trade all assets available, including cryptocurrencies then you will need a minimum deposit of $30,000.
Deposit Methods & Costs
There are a large number of deposit methods available including Visa / MasterCard, Bitcoin, Perfect Money and many more. It is nice to see cryptocurrencies being available as they are now being more widely accepted as payment methods by forex brokers. We could not work out if there were any fees attached to deposits, but looking at their deposit section it did not appear that there were any.

Withdrawal Methods & Costs
There is only one withdrawal method and that is via a bank card either Visa or MasterCard. It is strange to have many deposit methods but only one withdrawal method, this may be due to them using a payment provider for their deposits. There is no mention of any fees available on the site.
Withdrawal Processing & Wait Time
There is no mention of the processing times for withdrawals, however with the only withdrawal method being to bank cards, it may take a number of days before receiving your funds, even if it is processed the same day.
Bonuses & Promotions
There are currently no bonuses or promotions displayed on the site, however there is a bonus policy which leads us to believe that Finance Boutique do offer bonuses and promotions, they are just not available at this time. So be sure to check back regularly to see if anything has come up.
Educational & Trading Tools
There is no educational items on the Finance Boutique site apart from a "Trader's Dictionary" which is a glossary of terms used when trading.
Customer Service
There are a number of ways to get in contact with this broker, you can use their web form online to send an email, or email support directly, there are phone numbers available and also a postal address should you wish to send a personal letter. We did not manage to test out the support so can not comment on their speed or helpfulness.
Demo Account
It is easy to open a demo account, once you have an account on the site you can simple select to open up a demo account. These last forever but will expire if not used for a couple of months, if this happens simply open up a new one.
Countries Accepted
Finance Boutique does not offer their services to members of the United States of America, the Islamic Republic of Iran and Canada.
Conclusion
Our first impression of Finance Boutique was that there are a lot of spelling mistakes on the site which doesn't build a lot of initial confidence, this may be due to them being based in Bulgaria and using a translator to translate the site to English. Unless you deposit a large amount you are restricted to only trading Forex, this could put a lot of potential traders off. Their commissions are low, but we expect a hidden cost somewhere as it would be hard for the broker to make any money with them being so low. We could not find a lot of information regarding Finance Boutique on the internet which helps us make our decision to recommend to steer clear and chose another more established broker.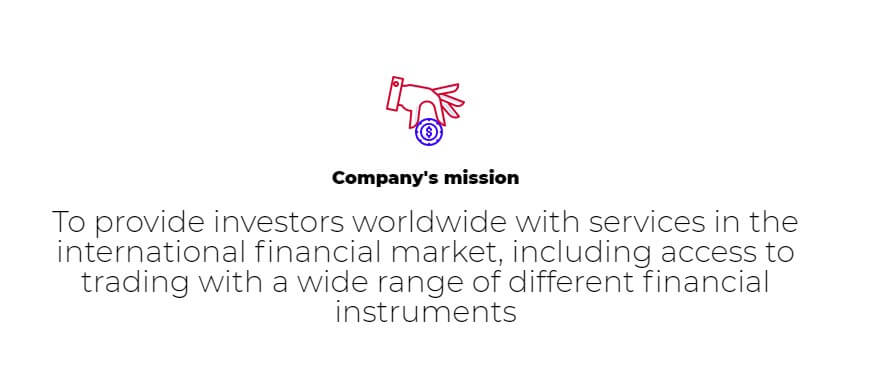 Liked this FinBTQ review? Check out some of our other reviews to help find the broker that is perfect for you.