Convid-19 USDJPY acting as a barometer to sentiment
The coronavirus, or to give it its technical name, Convid-19, is dominating the financial markets, which are broadly holding their nerves and apart from a few jitters, overall remaining steady at the moment. And this is because of a lack of information regarding the true economic impact of this breakout. This can only be analysed with data, and because we are in the early stages, there is no clearly defined economic basis to say how this has or will affect the global economy. In the past, events such as the Avian flu, Ebola, and Sars have all caused losses on global equities and where safe-haven currencies such as the Yen, and Swiss franc have been bought along with gold and precious metals and where oil has been sold off due to perceived risk to a global economic slowdown and flight to invest in less riskier assets.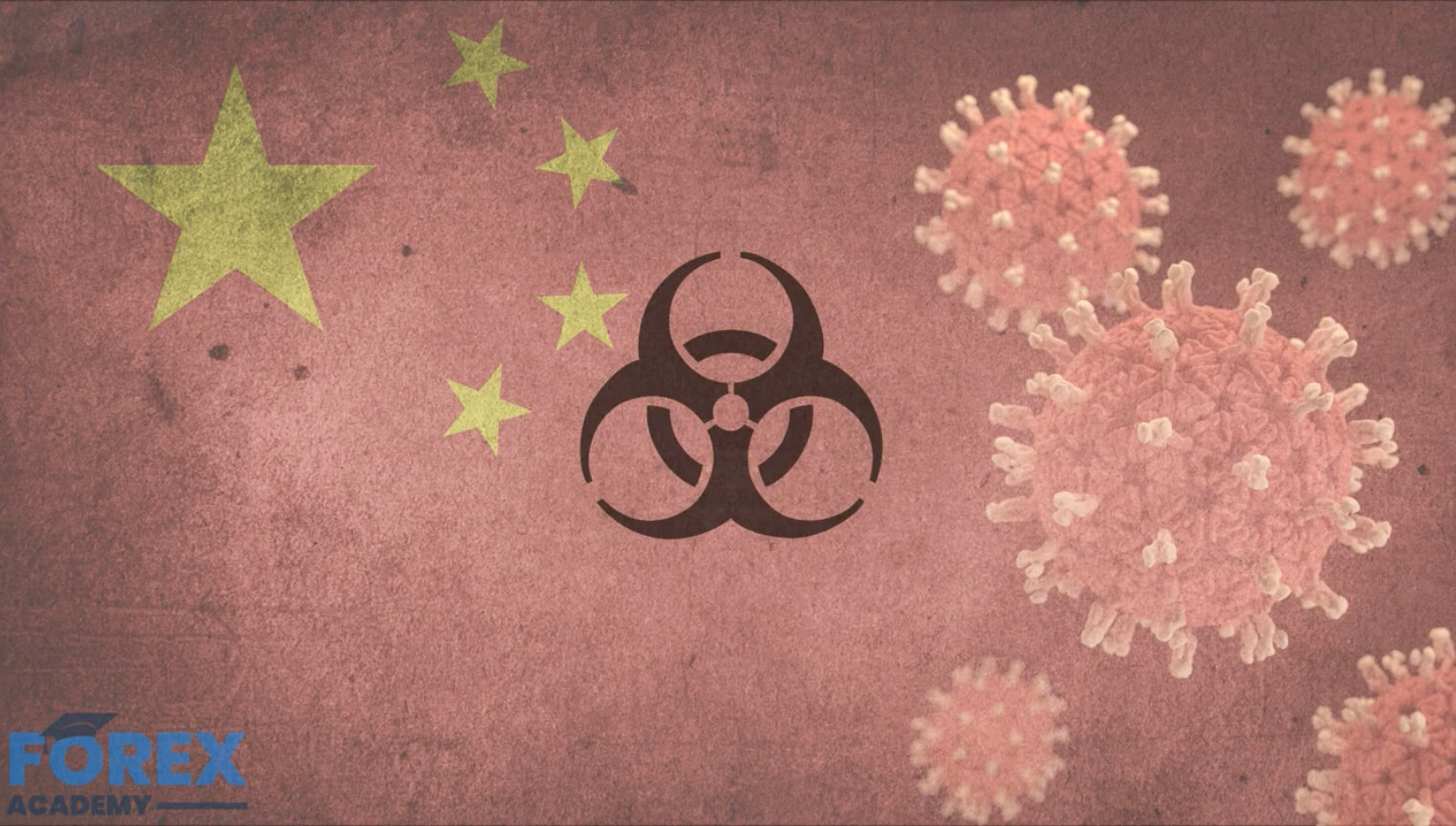 But the markets have learned that on each of these occasions, the markets have subsequently turned around and rallied at some point close to, or after the event has passed. Although China now is a much greater power than at any time of these previous events and has a significantly higher percentage in terms of global gross domestic product which is estimated at nearly 20%, the Chinese government has said that it believes that the economic impact of the virus will be short-lived and that it will meet its trading obligations with its global partners.
While this has pacified the markets to a certain extent, one wonders about the reality of this virus which seems not to be coming under control as quickly as the Chinese government led us to believe, and where some analysts wonder if indeed the West has been given a true picture of what is going on in mainland China regarding the outbreak and the true extent of those infected and dying. And of course, if it does turn into a pandemic, the above sentiments will change in a heartbeat.
Until such time as the true economic statistics have been released by the Chinese government, the markets will be driven by snippets of information being released on daily statistics from China of those infected and dying and the number of incidences outside of China, and more importantly should any such incidents begin to spread in other countries will be of the utmost interest.
In order to trade cautiously at these times, and especially for those traders who may not have access to real-time news release information from entities such as Reuters or Bloomberg, One way to try and gauge their sentiments of the markets is to to keep a close watch on USDJPY pair, which has been acting a somewhat of a perimeter two news releases surrounding this event. Any sell-off in the spare air or short spikes either indirection will most likely be on the basis of a news of events regarding the virus and where traders and then go fishing to find out what that information is.
Example A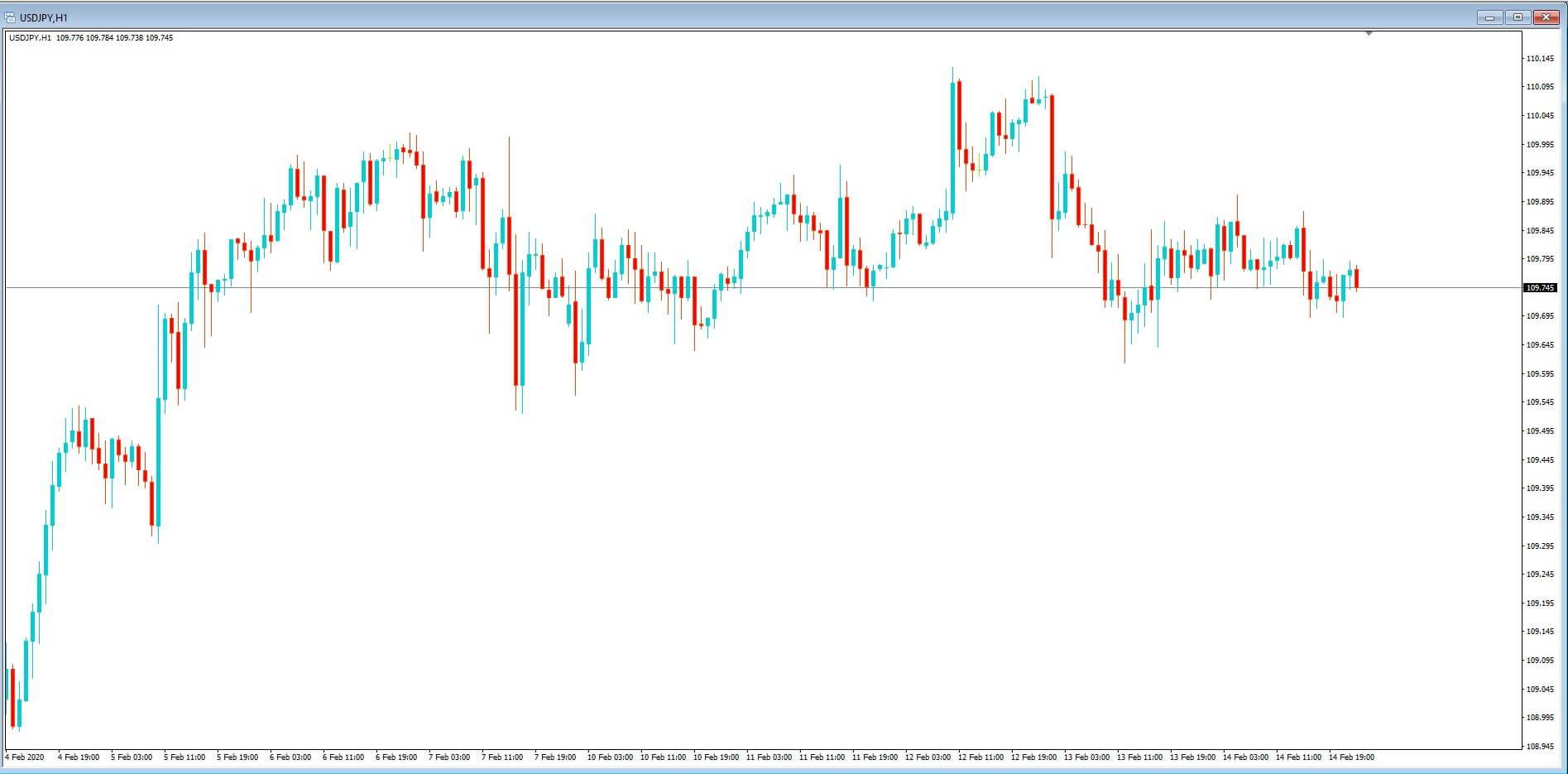 Let's take a look at a couple of examples. First of all example A, is a 1-hour chart of the pair.
Example B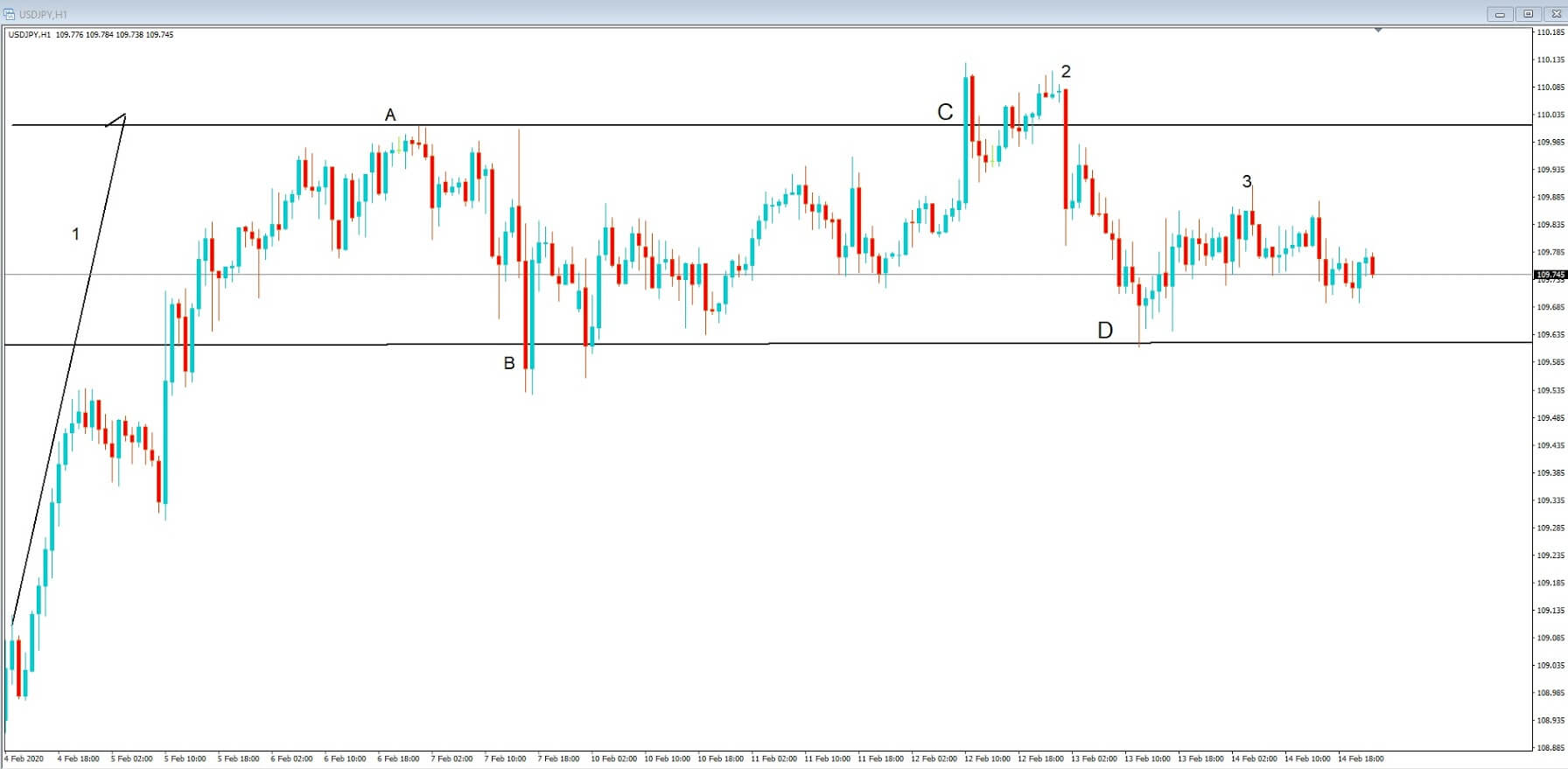 If we drill down in more detail at this chart as in example B, we can see that the Yen was losing ground against the dollar on the 4th of February at position 1 our charts, and this was because the Chinese government said it had the virus under control and that it would meet its trade obligations and that the impact to its growth would be minimal and short-lived, and market sentiment became more positive and drove price action up to a key area of 110.00.
However, jitters ensued as the virus continued to give bad news with cases breaking out in other countries, and the Yen became a safe haven currency again as the market moved from position A to position B, as the sentiment is again reversed. And by the 10th of February price action moves up again to test the 110.00 key area before spiking above it at position C,
However, the sentiment which drove the pair up initially during our uptrend at position 1 is reversed buy a hammer blow at position 2, when the market learnt of a massive increase in the number of deaths overnight on the 12th February, which amounted to 250 people, and which sent the pair back to position D. This A B C D formation confirms consolidation and with A and C acting as an area of resistance at the key 110.00 level, and where the B and D confirms a support line.
The move to position one coincides with improved sentiment around the crisis, whereas the move lower, from position 2, coincides with negative sentiment, and where at position 3, the price action has become muted and has not returned to the top line of resistance, which would strongly indicate the high probability of negative sentiment and the likelihood of a move lower to retest the support line and beyond as mood sentiment becomes soured.