Coinbase Exchange in-depth review – part 5/5
The last part of our in-depth review of Coinbase will show us the differences and similarities between this exchange and Coinbase Pro.
Coinbase is considered one of the most popular Bitcoin brokers. As a matter of fact, its user base surpassed that of stock brokerage Charles Schwab. Coinbase's popularity soared in 2017 due to the major influx of new people into the cryptocurrency "game."Coinbase Pro, which is also owned by Coinbase, has seen a similar amount of growth in 2017.
Coinbase vs. Coinbase Pro

Buying cryptocurrency can be extremely confusing, especially if you are a newcomer.
Coinbase is a platform designed to be easy to use. Its main focus is first-time buyers. The simplicity of their platform makes it easy and intuitive for anyone to buy or sell cryptocurrency.
Coinbase Pro is, on the other hand, for more advanced users. It offers features such as bid-ask spreads, price charts, order books, different kinds of orders, and stop losses. While this is considered a perk when trading, it can be overwhelming for new buyers. Coinbase users can buy or sell cryptocurrencies for fiat currency or exchange them for another cryptocurrency. The website doesn't have any fancy price charts, order books, or different types of orders.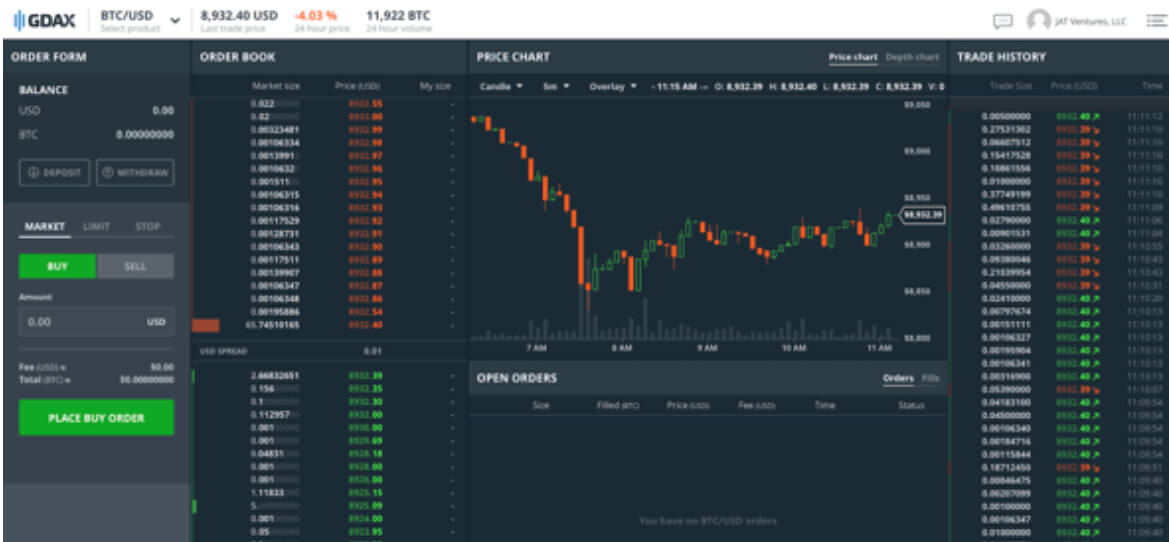 Coinbase users are offered the option to only "buy" or "sell."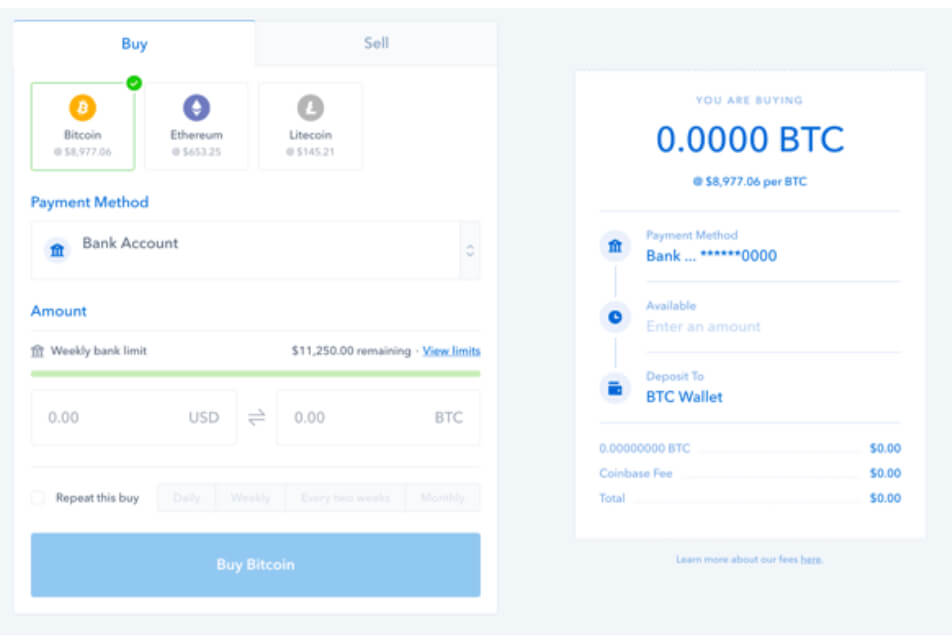 Transaction fees
Coinbase's fees are pretty hefty when compared to those of Coinbase Pro. Coinbase charges a 3.99% fee on credit/debit card transfers as well as a 1.49% fee on bank transfers, while Coinbase Pro charges much less. If done correctly, the fees can even be non-existent.
Coinbase Pro charges 0.1% to 0.25% for taker trades while it charges zero for maker trades. As long as the orders you place are limit orders, you won't have to worry about paying any form of trading fee.
Cryptocurrency prices
Cryptocurrency prices on Coinbase are based on the Coinbase Pro prices. However, they do have a hidden premium.
As an example, Bitcoin's price on Coinbase is always around $50 higher than what it is on Coinbase Pro.
Liquidity
Coinbase is an extremely big exchange, so there is no question about its liquidity. As far as Coinbase Pro's liquidity goes, you won't have to worry either.
Supported Countries
Coinbase Pro and Coinbase, being almost the same company, support almost the same countries. They do, however, differ slightly when it comes to some countries.
Coinbase Pro and Coinbase both support the following countries (in alphabetic order):
Austria, Belgium, Bulgaria, Croatia, Cyprus, Czech Republic, Denmark, Finland, France, Greece, Hungary, Ireland, Italy, Latvia, Liechtenstein, Malta, Monaco, Netherlands, Norway, Poland, Portugal, Romania, San Marino, Slovakia, Slovenia, Spain, Sweden, Switzerland, United States.
However, customers from Singapore, Canada, and Australia are only able to use Coinbase. They are, for the time being, not able to use Coinbase Pro.
Availability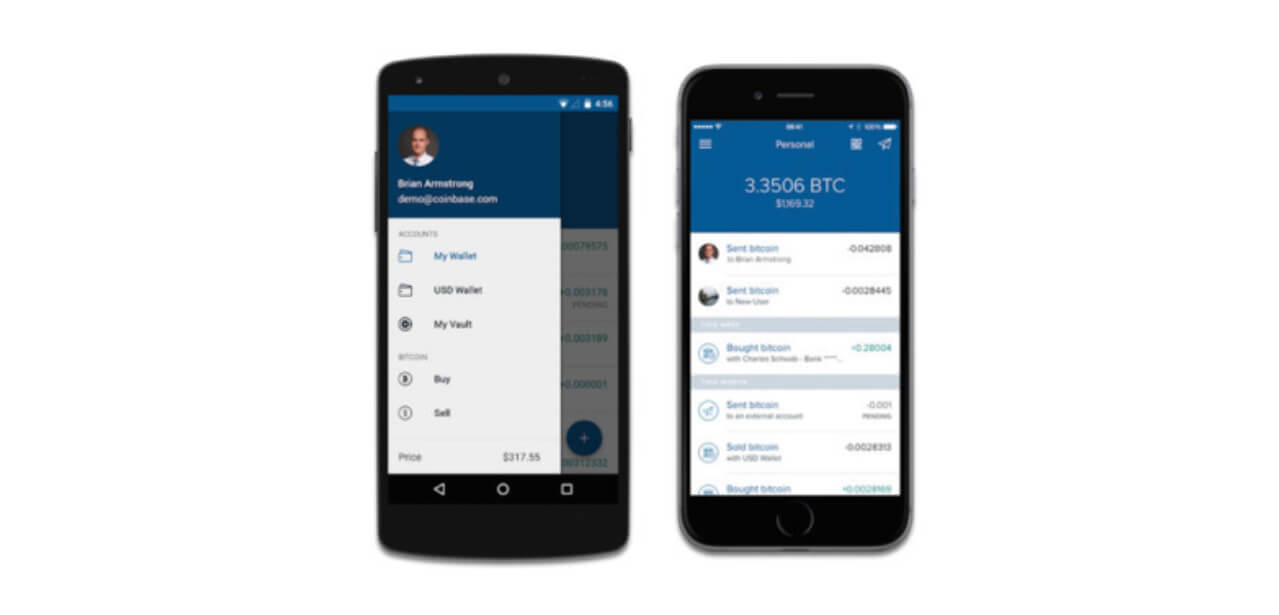 Coinbase can be used on mobile devices as well. It has mobile apps for Android and iOS devices.
However, due to the complexity of the platform, there is no mobile app for Coinbase Pro. The workaround would be that the mobile version of the Coinbase Pro website works quite well on tablets and smartphones.
Withdrawal Fees
Coinbase charges a regular Bitcoin transaction fee for withdrawals, which is around $0.10
Coinbase Pro has no withdrawal fees whatsoever. It pays the Bitcoin, Ether, and Litecoin transaction fees for you.