DAX100Fx claims that they are Europe's Main Trading Center, offering a variety of financial assets to trade using six different accounts. When it comes to regulation, the information provided on the Dax100Fx website is confusing, to say the least. The brokerage seems to be registered in Saint Vincent and the Grenadines, but, under the name Veneda Partners Ltd. Those of you who have been trading for a while, probably know that this address is one of the most commonly used among unregulated brokers.
The information gets confusing as one can see another company name mentioned on the website which is ZEUS Partnership OU which is claiming to be registered in Estonia and on the Terms and Conditions page the broker claims to follow the laws of Bulgaria, a member of the European Union, but apart from here, we find no other mention of a Bulgarian company or license. Although all this information suggests that this broker might not be the most reliable out there, they do use the most popular platform available, the MT5. If you want to find out more about this broker, keep reading this review as we will share with you all that we found regarding DAX100Fx.
Account Types
This broker offers its clients a choice of 6 different accounts namely; Basic, Bronze, Silver, Gold, Platinum, and Black. Unfortunately, the information provided by the broker leaves many questions unanswered. Apart from claiming that all accounts receive 24/5 support, daily market reviews, pro webinars and price alerts, the only other information given is the minimum deposit required which ranges from $250 for the basic account, to a whopping $100,000 for the Black account. The Gold, Platinum and Black accounts also receive an expert intro session, Strategic analysis, private session and a number of live webinars.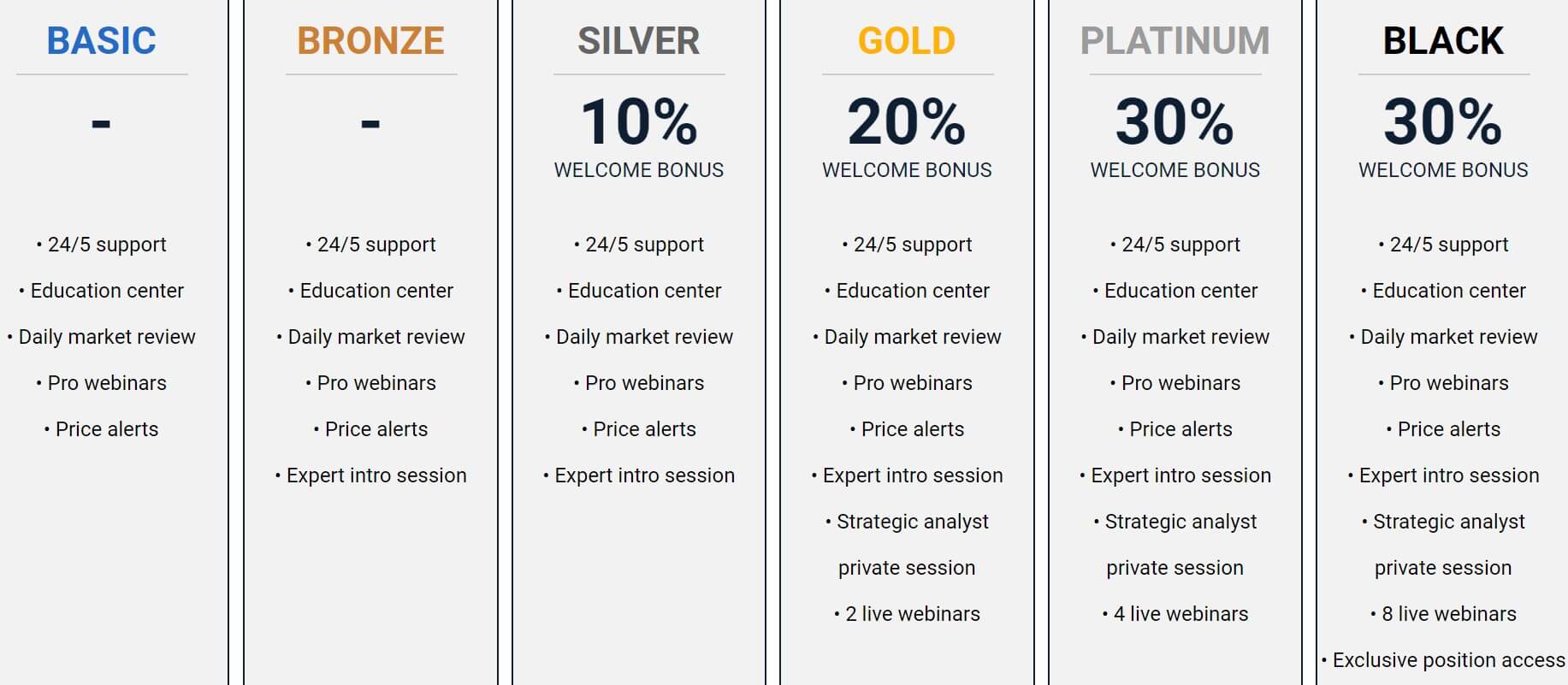 The Black account also enjoys an exclusive access position. The broker does not go into detail about these benefits. As a result of the lack of information provided, we cannot comment on leverage, available currencies, maximum order size, margin calls or stop out levels. Needless to say, the lack of information does seem a bit fishy. 4 of the available 6 accounts do have a welcome bonus but we will go into detail about this in the Promotions and Bonuses section of this review.
Platforms
DAX100Fx appear to have their own trading platform that is the product of years of investment expertise as well as technological experience. This broker states that its platform combines simplicity in a user-friendly format with a variety of tools and features that guarantee a professional trading practice. The platform enables real-time trading with asset prices updated second-by-second, checking of account balance and transfer funds in and out of trading accounts easily and clients can also access their trading history and analyze their personal performance.

It is interesting to note, that although this broker claims to be using their own platform, we realized they are actually making use of the Meta Trader platform. We are unsure why they would do this, as most brokers would be more than happy to use the MetaTrader as it is by far the most trusted, and most popular platform available at the moment.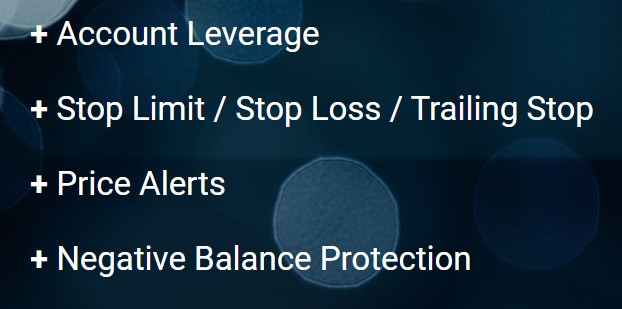 Leverage
Although there is no clear information on their Accounts page regarding leverages offered, we did find a brief mention of it on their FAQ page, where this broker stated that they provide leverage up to 1:400 on selected assets, but these selected assets were not named.
Trade Sizes
We cannot offer any information about trade sizes as we could not find any on DAX100Fx website. If you are interested, you can try and get in touch with the broker through their contact us page.
Trading Costs
On their FAQ page, DAX100Fx claims to have completely eliminated brokerage fees, stamp taxes, and other handling charges. They also go further to guarantee that when using this broker, there are no hidden fees, service charges, commissions or administrative costs. This is quite contradictory to some information we found regarding withdrawing funds and idle accounts, but we will go through this later on in the review.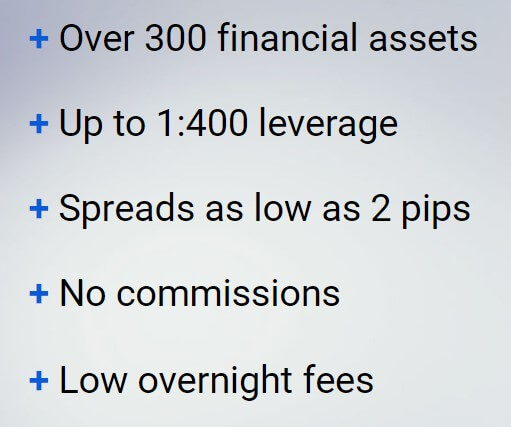 Like many other aspects of this broker's website, we failed to locate any info regarding spreads or commissions that clients may encounter when dealing with DAX100Fx apart from on their main page where we did find information claiming that they offer spreads as low as 2 Pips and low overnight fees, but again we cannot comment any further on this.
Assets
DAC100Fx offer over 300 of the world's most popular financial assets to their clients. We did find some information about these assets on their Charts Page. There are 6 currency pairs available namely; EUR/USD, BPG/USD, USD/JPY, USD/CHF, AUD/USD, and USD/CAD. We are unsure if this is the full list of currency pairs available or just a sample. One can find similar lists for Indicies, Commodities, and Bonds available through this broker.
Spreads
As we mentioned before, not much information is given regarding spreads, apart from a bullet point on their main page stating that this broker offers spreads as low as 2 Pips.
Minimum Deposit
The minimum deposit required for the six accounts available through DAX100Fx are all different. The cheapest deposit is available for the Basic account at $250. This increases to $1000 for the Bronze account, £5000 for the Silver, $10,000 for the Gold, $50,000 for Platinum and $100,000 for the Black account. The numbers are quite high especially when considering that some brokers offer minimum deposits of under $10 in some cases.
Deposit Methods & Costs
Clients may deposit their funds via Visa, MasterCard, wire transfer and ecoPayz. On their Terms and Conditions page, one can find information about which fees apply for depositing your money. For credit card deposits, when a client chooses an account in a different currency than USD, the credit card will be debited properly in accordance with the amount deposited and the applicable exchange rates.
Additional credit card fees may apply, if this occurs, the client may notice discrepancies between the sum deposited and the sum charged onto his/her credit card. The broker also mentions that only the equal amount (or less) of money deposited per card may be withdrawn from the same card. We advise you to contact the broker for a more detailed explanation of what charges/fees you might expect when dealing with DAX100Fx.
Withdrawal Methods & Costs
An area that we think it quite troubling with this broker is the withdrawal fees. There is a dormant account fee of 10% per month, as well as a withdrawal fee, minimum withdrawal amount and a turnover requirement. If your red flags are flashing, we don't blame you. Expect to pay $50 or equivalent for wire transfers, $25 or equivalent for credit card withdrawals plus an additional processing fee of $10, £5 or 7Eur and $25 or equivalent for ePayments. Definitely not the cheapest withdrawal fees we've encountered.
Apart from this, clients will have to pay 10% of the withdrawal amount to any withdrawal from accounts that have not executed more than 200 turnover and/or from accounts that have not been verified. We hope that clients are very aware of these charges before dealing with this broker, as they may have a detrimental effect on their funds.
Withdrawal Processing & Wait Time
In order to withdraw funds from your trading account with DAX100Fx, you are required to fill out a 'Withdrawal Form' and submit it accordingly. On their FAQ page, this broker states that you should allow 3-5 business days for the funds to be fully credited to your banking account, whilst on their main page the broker claims that withdrawal requests are processed within 48 hours. On their FAQ page, we also found out that clients have exactly 24 hours to cancel a withdrawal request.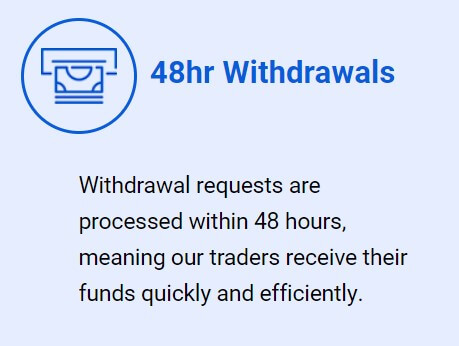 Bonuses & Promotions
Four of the 6 accounts offered by DAX100Fx have bonuses allocated to them namely; 10% Welcome bonus for the Silver account, 20% Welcome bonus for the Gold account, 30% Welcome bonus for Platinum and 30% for the Black account. We did ask for more information via email, but after 48hours we were not given any more info regarding these bonuses.
Educational & Trading Tools
Although this broker has an Academy page on their website, it is completely empty. We aren't sure whether there was an issue with the site whilst we were going through it, or whether this section is lacking any kind of useful information for potential clients.
As for trading tools, this broker does offer one calculator which is a Pip Calculator and on their website, you can also find charts for Indices, Commodities, Bonds, and FX.
Customer Service
If you want to get in touch with DAX100Fx, you have 3 methods at your disposal. You can either fill out a contact form, send them an e-mail or call their landline. We did, in fact, try to contact them via e-mail, but even though this broker claims to offer 24/5 customer response, we were left without any answers to our questions.
Unfortunately, DAX100Fx does not offer a live chat option which is generally a very quick and efficient way to contact many brokers. We also found another piece of puzzling information on their contact page as there seems to be an Azerbaijan address. We are unsure how this ties in with their registration in Saint Vincent and the Grenadines and Estonia that we mentioned earlier on in this review. Here is their contact info;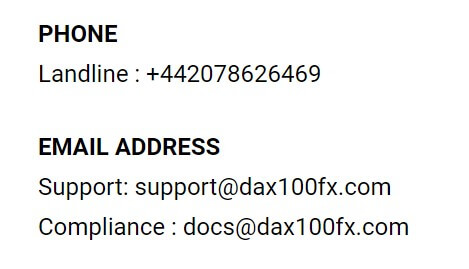 Address: Partner for Reception of Payments
MasterPay LTD. 60/89 Mr Jalal Str.
Baku, Azerbaijan
Support Email: support@dax100fx.com
Compliance Email: docs@dax100fx.com
Phone: +44207862469
Demo Account
There seems to be no Demo account available for potential clients to test what it's really like to trade using DAX100Fx.
Countries Accepted
This broker does not state whether it has any restrictions regarding the opening of accounts from certain countries. When we were scrolling through their available countries on their open account page, we did not pinpoint any missing countries, so this broker might accept clients from all over the globe. If you cannot find your country in the list, try contacting the broker directly for more information.
Conclusion
When comparing the pros and cons of DAX100Fx, it is quite evident that we have encountered more cons than pros. The website is quite bland and lacking a lot of essential information that clients definitely look for when choosing a broker. Apart from the incomplete information, we also found a lot of contradicting statements that make us wonder whether this broker is in fact trustworthy.
This broker also offers no educational content or current news articles for clients to expand their trading knowledge. On the plus side, even though we're not 100% sure, this broker seems to offer competitive spreads starting at 2Pips and it does support the popular MetaTrader platform.
The trading conditions, numerous extra fees and limited asset portfolio along with inconsistent information make this broker one to be wary of. If you'd still like to discover more about DAX100Fx you can head on to their website to decide for yourself whether this broker is the right one for you.