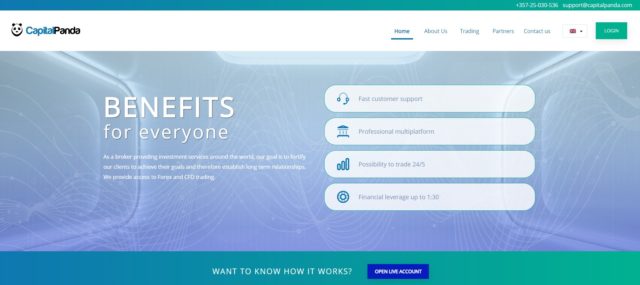 Capital Panda are a STP CySEC regulated Forex broker. For how long they have been operating is not clear by the lack of traction they appear to have online among forums and social media. On first look at their modern styled website and the fact they offer MT5 can lead one to assume they are a fairly new and innovative FX broker. Although there is not a specific FAQ page for clients to refer to, there is ample information set out in regards to Trading Conditions and Payment methods which are suffice to answer any basic questions you may have.  
Account Types
It appears that this broker offer just the demo and one live account. This means less hassle and confusion for the potential client and makes trading somewhat more fair among all traders.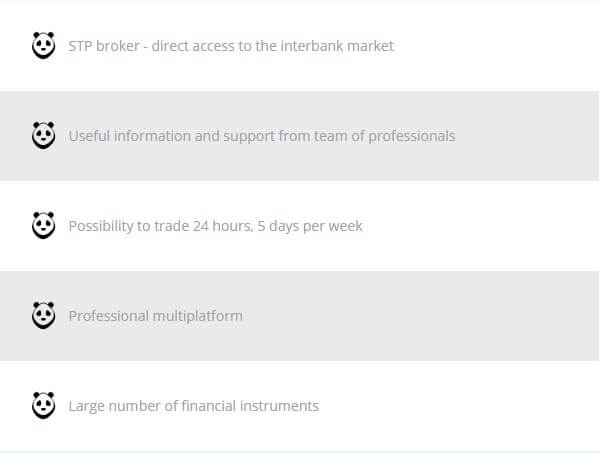 Platforms
It appears this broker offers only one platform to trade on, that being MT5. It seems odd that MT4 is not offered in addition to MT5 to suit more than one category of trader.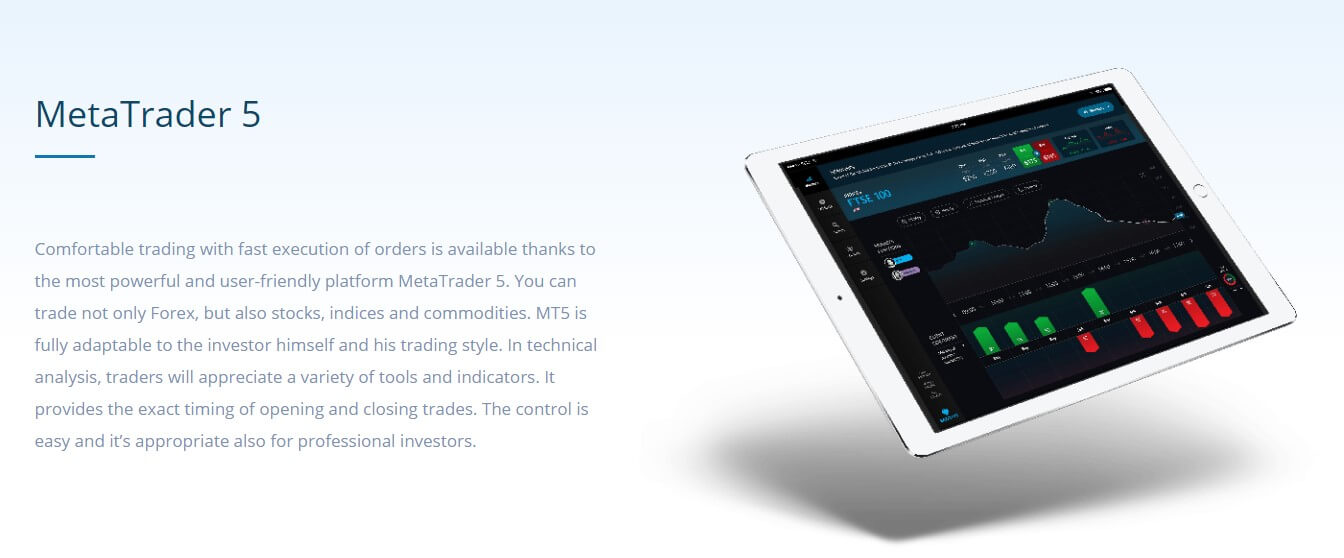 Leverage
The website mentions some key advantages of trading with this broker, and here you will see that you may trade with a maximum leverage of up to 1:30. Some traders may find these ESMA restrictions rather limiting in their trading, and as a result, deposit larger deposits to increase the prospect of profits.  It does not specify what leverage can be used for which instruments but ESMA caps are provided.
Trade Sizes
It is unclear the specific minimum and maximum trade sized allowed to trade with this broker since the only information available is incredibly vague with nothing to go by other than 'standard lot sizes'.
Trading Costs
There is no mention of any trading costs at all set out on the Trading Conditions on the website.  This is a very positive element for clients in order to keep trading costs down especially given the fact that their spreads are not wholly competitive but we will get to that shortly.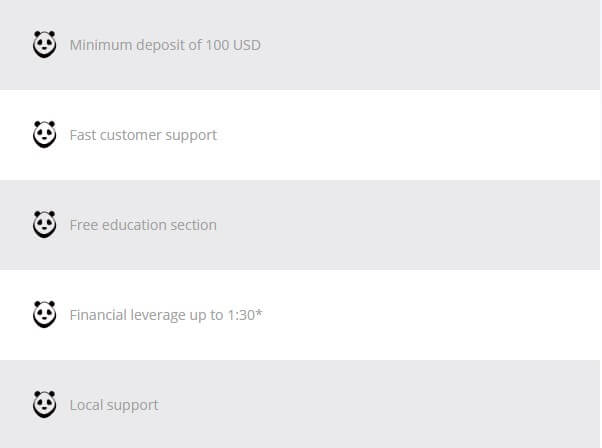 Assets
It is very useful that all tradable instruments are compiled in a list directly on the website. There are around 60 in total FX Currencies, Indices and Commodities displayed. There is no mention of Cryptocurrencies or alternative assets to trade, which some traders may find limiting.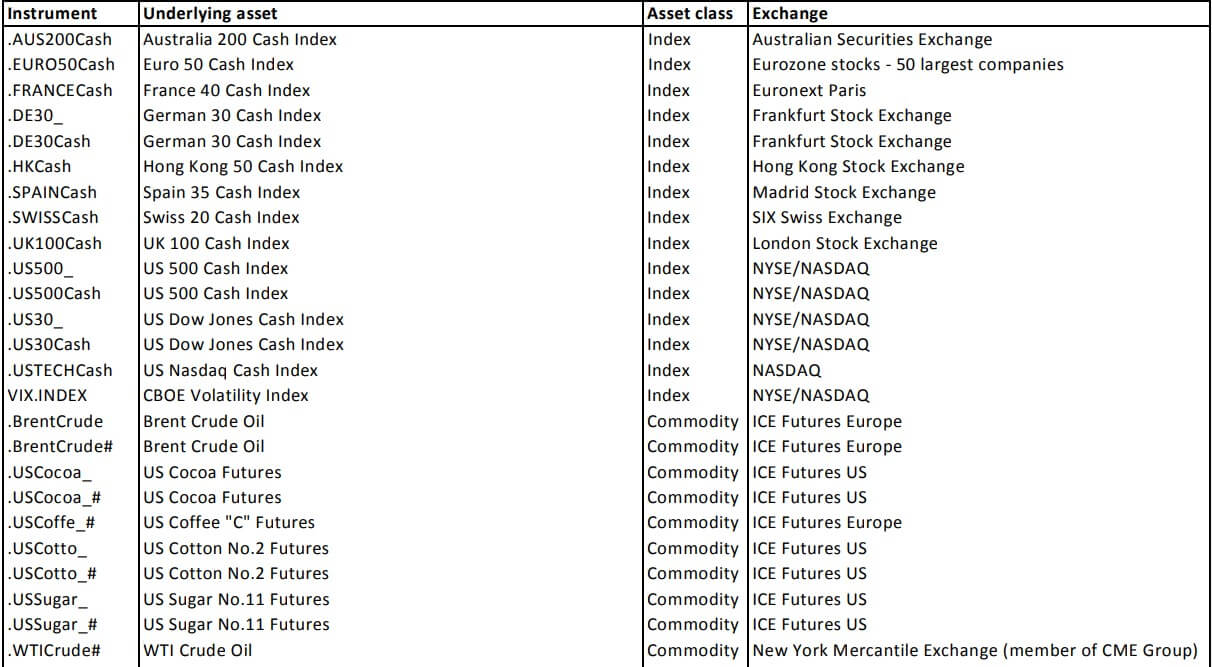 Spreads
The spreads offered by Capital Panda are far from competitive, starting from 3 pips. Most traders would have difficulty swallowing this one, especially given the fact the leverage is so restricting and maintenance fees are also charged, which we will extend on shortly.
Minimum Deposit
The minimum deposit to trade with this broker is $100. It is odd that on the website where this is mentioned, it is stated specifically this must be made by wire transfer. which is limiting for traders who may wish to use an alternative method that is more preferable and faster, for example. The minimum deposit requirement may be high for some traders but is a little above average in comparison to alternative brokers. 
Another thing to note is that in addition to requiring a relatively high deposit, this broker also charges a 'maintenance fee' of up to 40EUR per annum in order to keep your trading account active. Taking all trading conditions we have learnt so far into account, including the maintenance fee, trading with this broker is rather expensive overall compared to other brokers.
Deposit Methods & Costs
To fund your account with Capital Panda, you have the choice of ban wire or Debit/Credit card. With only two options available, this is rather limiting, and it is disappointing that such a new broker to the industry does not offer more methods to satisfy a wider majority of traders. 
Withdrawal Methods & Costs
With Capital Panda, you may withdraw your funds only via one method- bank wire, and the minimum you may withdraw is $250. This method and the requirement that comes with it is not ideal for many traders, and puts pressure on the clients to continue to trade in order to make back the initial deposit potentially, as well as spur them on to keep trading to reach such profit goals just in order to withdraw. 


There is no mention of fees charges by the broker, but bear in mind your bank may apply charges to complete such transfers.
Withdrawal Processing & Wait Time
Withdrawal time is not specifically stated anywhere on the web page but they do claim to process the withdrawal request within one business day. The full timescale also depends upon your bank and their process so bear that in mind and ensure you check with your bank regarding timescales and wait times before you process with a withdrawal request with this broker. 
Bonuses & Promotions
Due to this brokers regulations, bonuses cannot be granted to clients. This is a positive attribute as this means an element of pressure and false hope is eliminated for the trader, and allows them to make their own trade decisions solely without any subtle manipulation of mindset. 
Educational & Trading Tools
Capital Panda do not offer any educational material or any trading tools however since they are compatible with Meta Trader, you would be able to integrate EA's and the likes, at your own discretion. 
Customer Service
Should you need assistance during your time as a client with this broker, you may contact them on a 24/5 basis via telephone or email. It is a shame this new broker has not implemented a 24/7 live chat since that is usually the more modern and preferred method of contact for means of efficiency to resolve queries. 
Demo Account
With Capital Panda, you may demo their trade conditions and practice for only a maximum of 30 days. After this, you are encouraged to then 'upgrade' to a live account. It is not common for a broker to limit a client's demo time to just 30 days, and this seems like a subtle ploy to encourage potential clients to register for a live account and deposit funds as soon as possible. 
Countries Accepted
Do bear in mind that this broker is regulated by CySEC meaning that when you sign up, you will be asked where you reside, and for example, if you are a resident of the USA, you would not be accepted to trade with this broker. 
Conclusion
If you are looking for a relatively straight forward broker, then this could be a good one to try on demo. But bear in mind that you are limited to a 30 day trial then you will need to open a live account. Also consider the fact this broker is very limited on deposit and withdrawal methods compared to some brokers, and leverage caps are not always preferable for some brokers. Another thing to note is the 'maintenance fee' which could make your trading experience with this broker quite expensive overall. This broker does not offer 24/7 help and support to their clients either so ensure to process your queries during operating hours and prepare to wait for a response.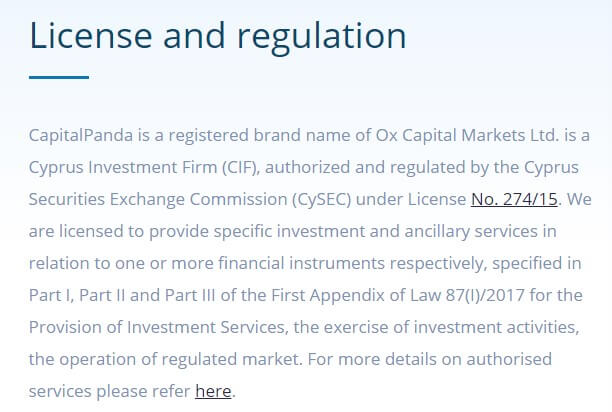 This broker may be ideal for those traders concerned only to trade strictly with a regulated broker, and willing to take the low leverage caps, and more expensive trading as a sacrifice. Overall, this broker could be considered quite limiting in many aspects, and expensive in comparison to other brokers.