FXLift is an international broker that is based in Bermuda. Their website states that they are committed to providing the highest standard of service with full transparency to its clients. In this review, we will be looking into the service being offered in order to find out if they are the right broker for you.
Account Types
There are three different accounts to choose from when signing up with FLLift, each one has different features and requirements to open.
Standard Account: The standard account is the entry-level account and so there is no minimum deposit requirement. The account has an average spread of 2.5 pips and uses the MetaTrader 4 trading platform (MT4). The base currency must be in USD and the minimum trade size is 0.01 lots. The account has a maximum leverage of 1:1000 and has an account manager available 25/5.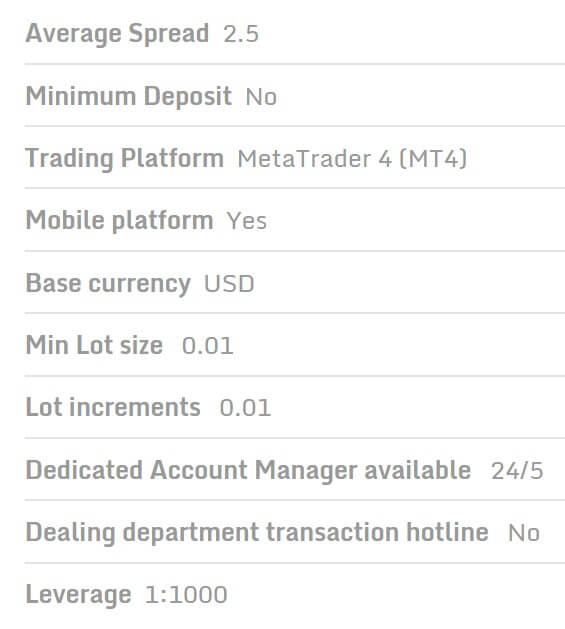 Gold Account: The gold account has a minimum deposit requirement of $5,000 and with this account, you get an average spread of 2.2 pips. The account also uses MT4 as a trading platform and has the same minimum trade size of 0.01 lots with access to the same account manager and 1:1000 maximum leverage. This account has access to the dealing department hotline.
Platinum Account: The platinum account is the top tier account at FXLift, it requires a much larger $25,000 minimum deposit to open it. This account t has a slightly reduced average spread at 2 pips and uses the same MT4 trading platform along with the same minimum trade sizes, USD base currency and leverage of 1:1000.
Platforms
FXLift offers a singular trading platform in the form of MetaTrader 4 so let's take a look at what MT4 offers.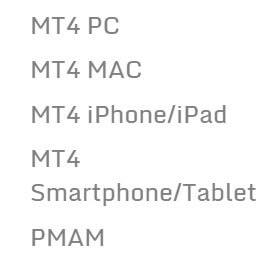 MetaTrader 4 (MT4): MetaTrader 4 (MT4) is one of the world's most popular trading platforms and for good reason. Released in 2005 by MetaQuotes Software, it has been around a while, it is stable customizable and full of features to help with your trading and analysis. MT4 is compatible with hundreds and thousands of different indicators, expert advisors, signal providers and more. Millions of people use MT4 for its interactive charts, multiple timeframes, one-click trading, trade copying and more. In terms of accessibility, MT4 is second to none, available as a desktop download, an app for Android and iOS devices and as a WebTrader where you can trade from within your internet browser. MetaTrader 4 is a great trading solution to have.
Leverage
Leverage on all account has a maximum of 1:1000, this is extremely high and we would not recommend trading more than 1:500 to help with risk management. The leverage can be selected when opening up an account and can be changed by getting in touch with the customer service department.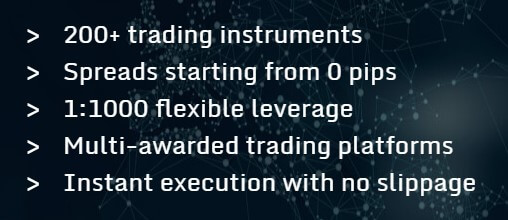 Trade Sizes
Trade sizes start at 0.01 lots which are also known as micro-lots, they then go up in increments of 0.01 lots so the next trade would be 0.02 lots and then 0.03 lots. We could not locate information on the maximum trade size, however, no matter what it is we would not suggest trading over 50 lots in a single trade as it becomes increasingly harder for the markets and liquidity providers to execute trades quickly and without any slippage the bigger they get.
Trading Costs
All three accounts use a spread based system (we will look at that later in this review) and so there is no added commission on any of the accounts. Swap charges are present, they can be both positive or negative and are charged for holding trades overnight, these can be viewed directly within the MT4 trading platform.
Assets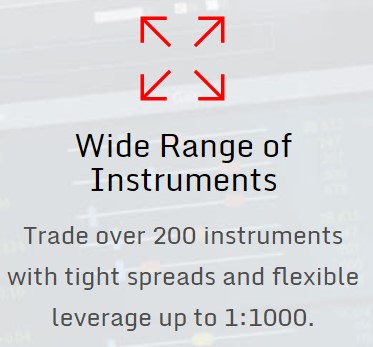 Assets are broken down into a number of different categories. The first listed is Shares, plenty on offer with far too many for us to list, so a few random picks include Alibaba, Amazon, Twitter, Tesco and many many more. Next up is what you expect, forex pairs. There are major pairs, minor pairs and exotic pairs available for trading including EUR/USD, AUD/CAD, and USD/HKD.
Metals are next, the usuals are present in Gold and Silver, there is the addition of Platinum and Palladium, Gold and Silver can be traded against both USD and EUR. Spot Indices and Commodities are up next with quite a few options, there is the GER 30, UK 100 and Brent Crude all available to trade. Futures are available in the form of UK Oil, US Oil, and Wheat, plus a few others. Finally, there are cryptocurrencies including Bitcoin, Ethereum, Litecoin, and Ripple.

Spreads
The spreads are dependant on a couple of different aspects, the account that you are using and also the instrument that you are trading. All spreads are variable (floating) which means they move with the markets. The more volatile the markets are the bigger the spreads will be.
The different account has different spreads also, the higher tier accounts are slightly reduced, If we look at AUD/USD, the standard account starts ar 1.5 pips, the Gold account 1.4 pips and the platinum account 0.8 pips. Different instruments also have different natural spreads so while AUD/USD may be 1.5 pips on the standard account, AUD/CAD has a starting spread of 6.2 pips.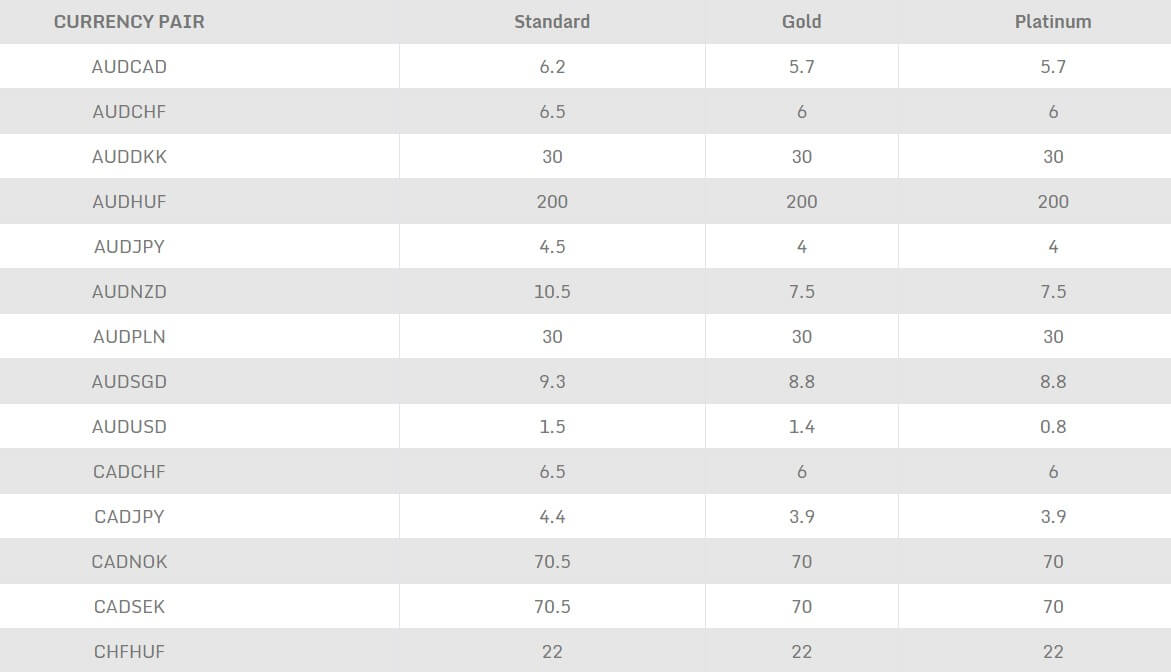 Minimum Deposit
There is no set minimum deposit required to open an account, If you want a more advanced account than the standard account you will need a minimum deposit of $5,000. Once an account is open, the minimum deposit amounts drop down and you can top up with any amount for future deposits.
Deposit Methods & Costs
There are 5 different deposit methods on offer, you can use Credit or Debit card, bank wire transfers, Neteller, Skrill, and China Union. There are no added fees for any of the methods, however, if using bank transfers, be sure to check with your bank to make sure that there are no added fees from them.

Withdrawal Methods & Costs
The same methods are available to withdraw with, however, there are no added fees, we have outlined them below for ease of reading.
Credit / Debit Card – up to EUR 1.5 per transaction
Bank Wire – Own bank fees
Neteller – 2% capped at USD 30, minimum USD 1
Skrill – 1% capped at USD 10,000
China Union – CNY 20 per transaction
Withdrawal Processing & Wait Time
There is no real information regarding withdrawal times, so we do not know how quickly they are processed. What we do know is that once it has been processed, credit and debit cards along with bank transfers will normally take between 1 and 5 business days to clear into your account.
Bonuses & Promotions
There is no indication that there are any active promotions, based on this we are assuming that there are none available This does mean that there won't be in the future though so if you are interested in bonuses to be sure to check back regularly.
Educational & Trading Tools
Not too much when it comes to education and trading tools. There is a basic economic calendar that tells you about any upcoming news events and which markets they may affect. There is also a news section that simply lists news articles from another website. Finally, there is a live currency rates section which simply tells you of the current rates.
Customer Service
There is very little in the way of options for getting in touch with FXLift, in fact, the contacts page contains nothing but a single email address. We tested this email address and after 48 hours are still waiting for a response, although 24 hours of that was on a Sunday so we would not be expecting a reply then. The support is stated as being available 24 hours a day 5 days a week and closes over the weekend with the markets.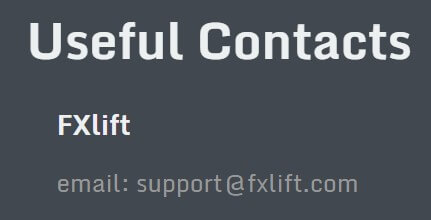 Demo Account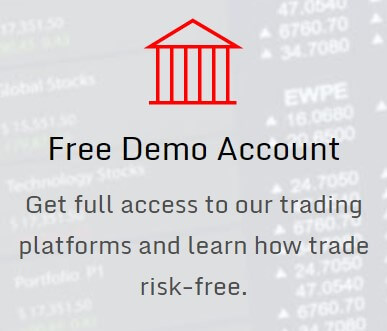 You can sign up for a demo account when signing up you get the option to chose the leverage between 1:1 and 1:200, you can also choose the deposit amount from selections between 500 and 5,000,000. There isn't any additional information such as how long the accounts last or which of the three account types it mimics.
Countries Accepted
The following statement is present on the FXLift website: "FXlift does not offer its services to residents of certain jurisdictions such as USA, Iran, Cuba, Sudan, Syria, and North Korea." If you are unsure whether you are eligible for an account or not, be sure to get in contact with eh customer service team to find out.
Conclusion
Unfortunately, the trading conditions offered by FXLift are not desireable, the spreads are incredibly high, especially for the higher tier accounts which require large deposits, it is also unfortunate that there are so few ways to get in contact with the support department. There are plenty of assets available though so you will always be able to find something to trade. Whether that is enough to counter the trading conditions is up to you.
We hope you like this FXlift review. If you did, please be sure to check out some of the other reviews on Forex Academy to help find the broker that is right for you.