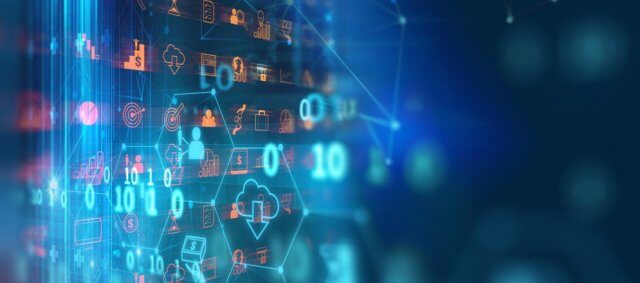 Affiliate programs allow you to earn by simply referring friends to a product. Since they are commission-based, the more friends you introduce to the product, the more you earn. While it is a legitimate way of earning, many people do not trust affiliate programs due to how complex some are. Others fear them because they might sound a lot like pyramid schemes. 
Blockchain or cryptocurrency affiliate programs pay you for referring customers to them. This is an unregulated industry, and a company may run the program however it wishes, but of course, within wider legal limits of its jurisdiction.
Nevertheless, several platforms pay exceptionally well, and they are the focus of this article.
Before looking at the top-paying platforms, let's first see how these programs work. 
You first register on a cryptocurrency website that offers a referral program. Most of them are crypto exchanges, but it could be any company that sells crypto assets.

You get a unique referral link or code.

You share the link or code on any platform on the web. Links are easier to work with as they take your targets straight to the company's website.

Someone sees your link and clicks on it. If they follow through to using the company's services, you earn a commission.
Top Paying Affiliate Programs
#1 Coinbase
Coinbase is the largest US-based crypto exchange. If you are a merchant who accepts cryptocurrencies, Coinbase can also help you with the collections. 
Their affiliate program pays you 50% of trading fees raked from your referrals for three months. Payments are made daily, and there is no minimum earning requirement for payouts. This means that you can opt-out of the program anytime without forfeiting your earnings, however little. You can also check on reports for your referrals if you need to follow their use of the platform closely. 
#2. LocalBitcoins.com
LocalBitcoins.com is a peer-to-peer cryptocurrency trading platform – you can buy and sell Bitcoins directly from other platform users. 
You get a 20% commission on the trading fees earned from each trade made by your referrals on this program. Since the website charges 1% of the transaction value, you can expect to earn 0.2% of whatever your referral buys or sells through the website. Like Coinbase, you keep earning for up to 3 months starting from the day your referral joins the platform. There's also no minimum earnings required for your payment to be processed. 
#3. Bitbond
Bitbond is a platform that facilitates the issuance, settlement, and custody of bonds but using the blockchain. The company makes money when financial institutions use their platforms to issue or settle bonds. 
For every transaction your referral makes, you earn up to 30% of the origination fee for two years. Two years may seem like a long duration, but remember, bonds are settled only once in a long while, maybe even annually. Nonetheless, settlements typically involve large sums, and 30% is more than a decent commission. Partial reports on your referrals are also available. 
#4. Paxful
Paxful allows individuals to buy and sell Bitcoins from each other, from which they charge commissions. 
Their affiliate program has among the highest rates in this sector – for direct affiliates, they pay you half of the commissions charged on their transactions. For affiliates recruited by your affiliates, you earn 10% of the commission charged on their transactions. Payouts are instant, and there are no minimum earnings required for you to receive your payment. The only downside with Paxful is you only get partial referral reports, and transfers to your Bitcoin wallet are manual.
#5. Coinmama
Coinmama is another platform that allows people to buy and sell cryptocurrencies and pay using cards, Apple Pay, and other options. It is also available in 188 countries – that covers almost the entire globe.
Coinmama runs an affiliate program that pays out a 15% commission on all purchases made by your referrals. The best part is that you will earn from your referrals for the rest of your life. This program can be lucrative if your referrals are stable businesses, likely to keep buying and selling cryptocurrencies even in the future.
Coinmama payouts are done monthly, but there are no minimum earnings required to process your payments. You also need to manually initiate payments transfer to your crypto wallet. Reports on your referrals are available. 
#6. Trezor
Trezor is known as one of the most secure crypto-wallets. The company develops and sells hardware wallets, which they sell through their official website. If you refer a friend to purchase a Trezor, you can earn between 12 and 15 percent of the sale value. Trezors go for around $170 and $270, so you can do the math. 
Commissions are earned once per transaction. You need to accumulate at least 0.1 BTC to transfer your earnings to your wallet, but the earnings are automatically transferred to your wallet.
#7. Bitpanda
Bitpanda is a retail broker for major cryptocurrencies. It allows users to buy and sell various digital assets using multiple payment methods. However, it only targets European customers. 
The company operates an attractive affiliate program where subscribers earn up to 20% of commissions charged from their affiliates' transactions. What makes this program attractive is that you will keep earning commissions for as long as your referrals transact through the platform. Instant payouts and no minimum balances mean you can withdraw your earnings anytime, although you need to transfer earnings to your wallet manually. You can also get partial reports on your referrals. 
#8. Coinhouse
Coinhouse is a French-based crypto exchange. It allows users across Europe to easily buy and sell cryptocurrencies.
The platform's affiliate program has among the most lucrative earnings – 30% for life. In other words, users will earn 30% of transaction fees from their referrals' purchases for the rest of their existence. Payouts are done weekly, but there are no minimum balance requirements. Partial reports are available, and earnings are automatically transferred to your crypto wallet.
Final Thoughts
These are just a sample of the top-paying cryptocurrency affiliate programs. As we have seen, they offer between 10 and 50 percent revenue share from referrals' commissions. Also, some programs have one-time payouts, while for others, payouts last a lifetime. All in all, these marketing programs change from time to time, and it's only clever to look out for new offerings.