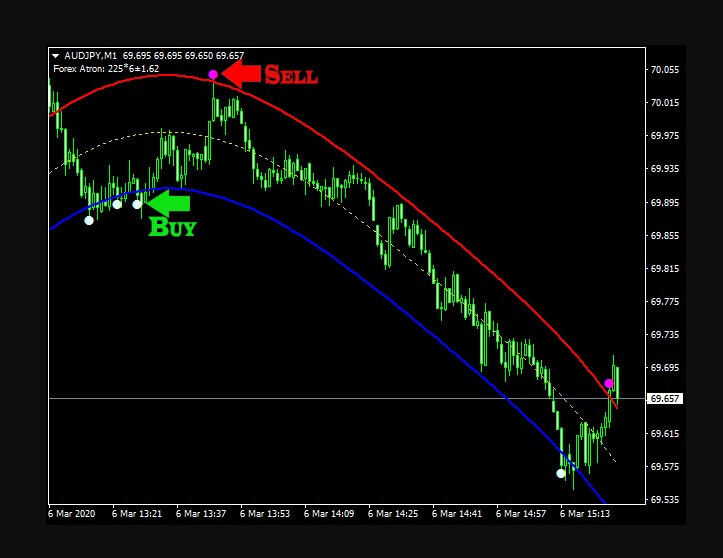 Atron TT is a trading indicator that was added to the mql5 marketplace in March of 2020 by the author Vitali Zyrko. It has not received any updates at this time.
Overview
Atron TT is a signal trading indicator with two purposes, the first of which being to display a trend channel, and the second as being one of the input signal sources. Here are a few of the indicator's features:
Works on the MetaTrader 4 platform, which is one of the most popular trading terminals on the planet
Compatible with any currency pair and timeframe
Does not redraw
Is not entirely reliable on its own, should be used with input filters on other indicators
Traders will also be able to manage alert and basic display settings. The indicator was designed to occupy minimal space on the chart and to be an easy to use tool for beginners.
Service Cost
The developer offers three separate pricing options:
Rent at a rate of $12.99 USD per month
Rent for $29.99 USD for one year
Purchase for $38.99 USD
Traders will be limited to 6 total activations for the product. Note that the developer points out that it is absolutely necessary to use this product with one or more indicators, so you'll want to factor those potential costs as well. If you're interested in testing, you can access a risk-free demo account as well.
Conclusion
Atron TT is a versatile product that works with any timeframe/currency pair to display trend channels or work as an input signal source. It has received a 5-star rating, which is based on the following review:
"Been using for little but now pretty good. I use this in conjunction with other indicators. Working good." -4xtrader41
The above statement simply clarifies the recommendation that this indicator is used with others, as it isn't ideal when used on its own. Before purchasing, be sure that you can find an indicator(s) that can help provide better results.
This Forex service can be found at the following web address: https://www.mql5.com/en/market/product/47010