Trend Channels is an indicator that is located on the MQL5 marketplace, we have added a link below to the indicator that we are concentrating on. First uploaded on the 24th of May 2019 by Le Dang Nguyen Hoang Vu, it was uploaded as version 3.7 and there have not been any further updates so that is still the most recent version.
Overview
The Trend Channel is an indicator for MetaTrader 4, the indicator has been designed to plot trend channels on to the charts. 
Most price movements occur within a channel, there are three main channels:
Channels that are angled upward are referred to as ascending channels.

Channels that are angled downward are referred to as descending channels. (Both Ascending and descending channels are also referred to as trend channels because the price is moving more predominantly in just one direction.)

Channels in which the trendlines are moving horizontally are referred to as horizontal channels, trading ranges, or rectangles.
The indicator was designed to be used with manual trading but can be used along with an expert advisor to create a fully automated system. A channel will be created when the price is moving between two parallel trendlines. You can use the drawn channels as an idea of which way the markets are moving and give you ideas about whether you should buy or sell.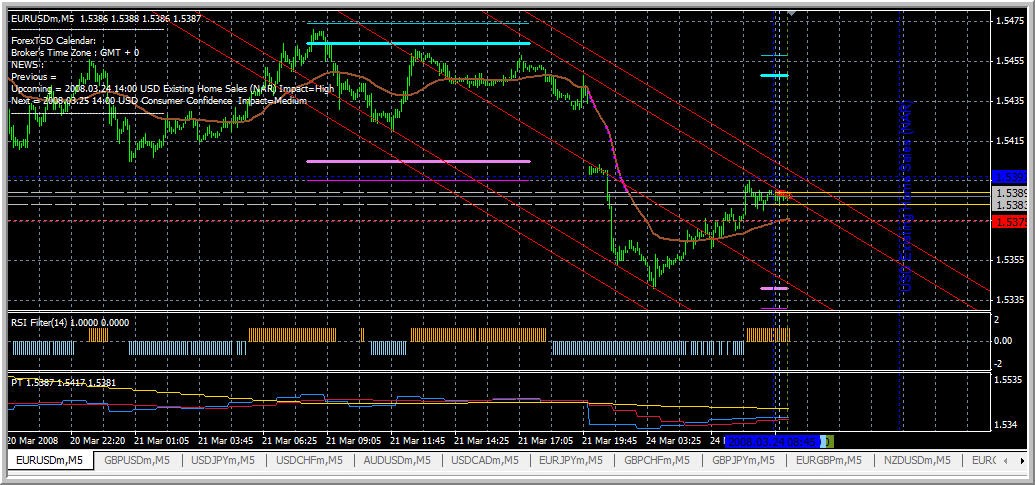 Service Cost
The indicator is actually completely free so the full version can be downloaded without any charge, due to that there is, of course, no demo version available.
Conclusion
There are 18 reviews, the overall rating given to the indicator is 4 out of 5.
"This is really helpful to show you easily where the trends are within the channel so you're not having to spend nearly as long doing the charting." – A 5-star review.

"Not very good" – A 3-star review.

"One of the best tools I was able to download last days…Excellent work my friend, thank you for sharing!" – A 5-star review.
The majority of the reviews are positive with a few 3 and 4-star reviews thrown in. there are also over 20 comments, the developer has been replying to them which is good to see and shows that they are still actively supporting the indicator. As the indicator is free, there is no harm in downloading it and trying it out if this is the sort of thing that you are looking for.