In today's lesson, we are going to demonstrate an example of a failed entry. We usually explain winning trade setups in our lessons. It teaches us how to win a trade on a setup like that and gives us more confidence as well. We are going to talk about a failed entry, which may hurt our confidence. However, the lesson that it teaches that may help us be a batter trader.
The price heads towards the North with good bullish momentum. Ideally, we shall look for long opportunities here upon consolidation and at a breakout at resistance. Let us find out what happens next.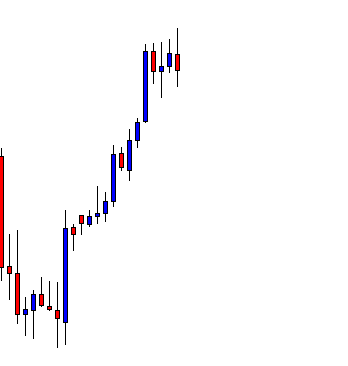 The price consolidates, but it does not make any breakout. The last candle looks very bearish. The door is open for both the bull and the bear. Traders shall go long on an upside breakout and go short on a downside breakout. Let us find out which way it makes its next breakout.
The price heads towards the downside after making a breakout at support. It is a different ball game now. Traders are to look for short opportunities upon consolidation and downside breakout. Let us proceed to the next chart to find out what happens next.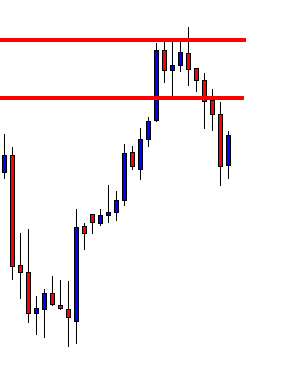 Here comes the corrective candle. It is an Inside Bar. Thus, to sum up, the whole equation, the price consolidates after being bullish, makes a breakout at the support, the trend continues, produces a corrective candle (an Inside Bar). A bearish engulfing candle closing below the lowest low is the signal to go short here.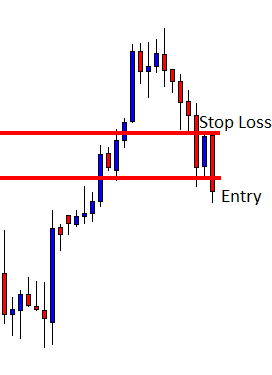 This is what I have meant. A bearish engulfing candle forms right after the corrective candle. The candle closes below the support, where the price reacted three times recently. If we consider the momentum of the last bearish candle, that gets ten on ten as well. Let us trigger a short entry.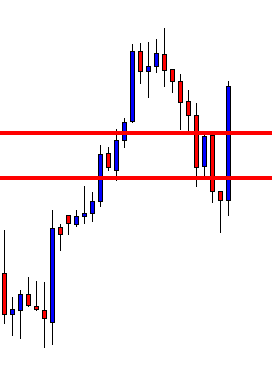 Oh! The price goes another way round than our expectations. It hits the Stop Loss. We are to encounter a loss here. The first thing we shall do after a losing trade, we shall write all the details about the trade in our journal. If there is anything that we have missed from our trading strategy, we must find that out and write it in our journal.
As far as I am concerned, there is not anything wrong with the entry. It is an entry; I would take ten times out of ten opportunities. I have been working with the strategy for a long time. Thus, I can assure you I would win at least six entries out of those 10. This is the faith that a trader needs to have. A trader must not lose his faith in his proven strategy.
The Bottom Line
Never lose your faith in yourself and in your proven strategy. Do not let a losing trade hurt you psychologically.