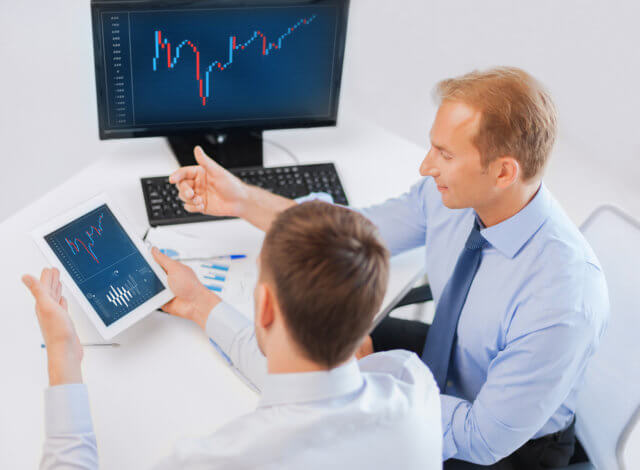 Introduction
Now that we have enough knowledge about the Forex market, it is time to open a real Forex trading account with a broker. Note that, before opening a real trading account, it is highly recommended to open a demo account first, because this will give us an idea on how the Forex market and the brokers actually work.
Once we decide on the broker with whom we wish to open an account, the process of opening the account is pretty simple and straightforward. Typically, it doesn't take more than five minutes to create a Forex trading account.
Step by Step procedure to open a Forex Trading Account
Selecting the Account Type
Registration
Activation of the account
1️⃣ Selecting the Account Type
The first step to open a trading account is to choose the type of account we wish to trade-in. That is, we will be given a choice to open a trading account between a personal account and a business account. Back then, traders had to choose whether they wanted to open a standard, mini, or a micros account. But now, such a choice does not exist as brokers allow traders to trade custom lots.
Apart from Personal and Business accounts, some brokers offer 'managed accounts' as well. A managed account is a type of trading account where the broker places trades on behalf of their clients, that is, on behalf of the traders like you and me.
Also, Forex brokers these days have customized trading accounts in order to cater to traders with different trading experiences. For instance, Student or Classic account for amateur traders and Professional or VIP account for experienced traders.
2️⃣ Registration
This is the typical paperwork which is done by all the firms. The entire process is digitalized, of course. To register with a broker, one will have to submit a form that might vary from broker to broker. And this form is usually filled on their web page at the time of registering an account with the broker.
List of requirements to register with a Forex broker are:
Name
Address
Email
Phone number
Birth of date
County of citizenship
Social security number or Tax ID
Employment status
Apart from this, traders are answerable to a few financial questions such as Annual Income, Net worth, Trading experience & Trading motive.
Important: Before completing the registration process with the broker, make sure to know the costs related to all kinds of transactions (bank wire transfer, depositions, withdrawal, etc.), as this could sum to a significant amount of a trader's account capital.
3️⃣ Activation of the Account
Once the registration process is successful, a trader will receive an update (by email or on the broker's web portal), which will provide the instructions to fully complete the account activation process. This step is basically for verification. One must produce at least two IDs to get their account activated. One for the proof of residence and the other for the proof of identity.
After all these steps are fulfilled, the trader will receive the final email from the broker with the corresponding username and password. It will also provide the trader with instructions on how to add funds to their account. This completes the account verification & activation process.
Once we log in and fund our accounts, we can start trading the Forex market.
[wp_quiz id="56318″]