Volumes Server can be found on the MQL5 marketplace, it was uploaded by Denys Shelashskyi on the 27th of September 2019, it has not had any further updates so it is still at version 1.0, with no updates added since that time. In this short review, we'll let you know what to expect from this MetaTrader-based expert advisor. 
Overview
Volumes Service is an expert advisor that was created to be used with the MetaTrader 4 trading platform. The main purpose of the EA is to download data for indicators in the ClusterDelta series. So if you do not have the indicators that it works for, this EA will not be very useful. If you do not use the ClusterDelta indicator, then we would suggest not purchasing this expert advisor.
Service Cost
The EA can be rented, you can do this for a six month period which will cost you $30 for the six-month rental. There is no option to purchase it outright, there is a free demo version but we do not know the limitations of the free version as they are not stated on the site.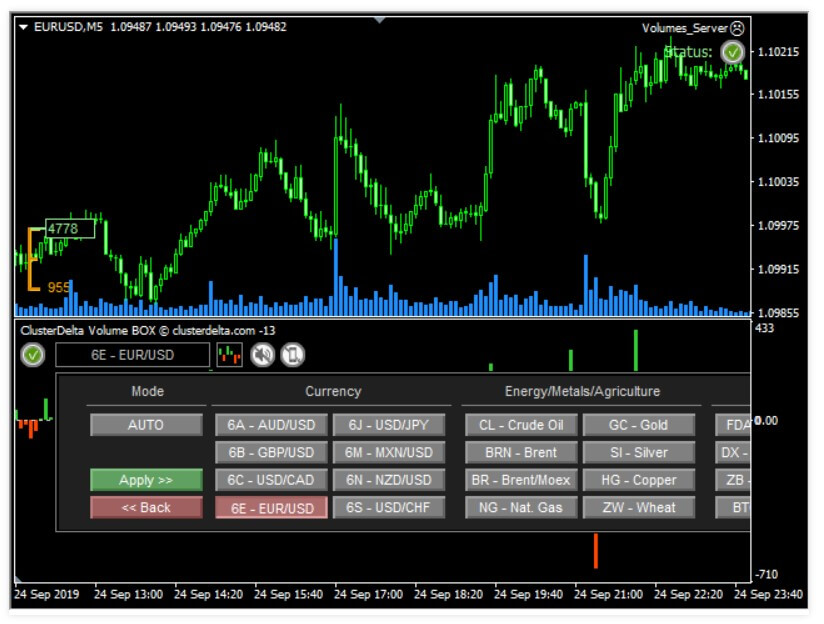 Conclusion
There is just one review available which has given the EA an overall rating of 5 out of 5.
"Perfect. I just hope Volume Profile and Footprint will be added soon" – A 5-star review.
The one review is positive, there are also a few comments in the comment section, the developer has been replying to those that required a response and seems to be offering good customer support, they have also provided a direct email for support which is a good feature to have. As mentioned before, this EA is only worth having if you already have the indicators that work with it.