The Ultimate Double Top Bottom Reversal Scanner is an indicator that can be found within the indicators section of the MQL5 marketplace. The indicator was uploaded to the MQL5 marketplace on the 13th of February 2018 by FXsolutions, it was most recently updated on the 6th of October 2019 and is currently at version 1.11.
Overview
The Ultimate Double Top Bottom Reversal Scanner is an indicator, it can be used with the MetaTrader 4 trading platform and has been designed to scan up to 30 trading instruments over 8 different timeframes for the probabilities of reversal patterns.
The indicator only needs to be placed on one chart and it will function over the 30 different currencies, the indicator will send you alerts that you can customize whenever a signal is created. The indicator will use the Double Top/Bottom formation to create its signals.
There are a number of parameters that you can change, these will slightly alter the functions and display of the indicator. Some of the settings include alerts for various things such as for long or short signals, how the alert will be given (MT4, email or push), which timeframe to use, the template name, how often to check, and a few other options are also included.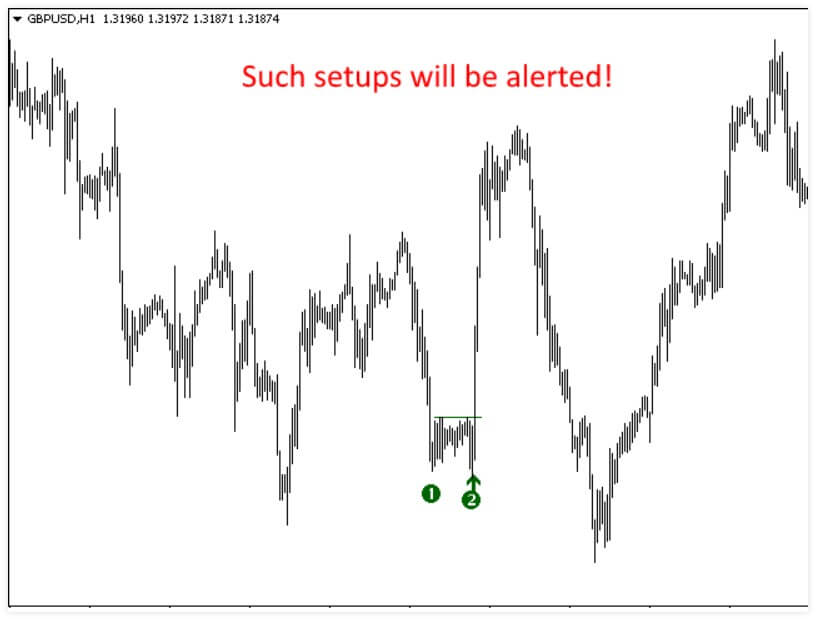 Service Cost
The Ultimate Double Top Bottom Reversal Scanner can be purchased outright for $199, this will give you unlimited and unrestricted access to the indicator. There is also an option to rent the indicator, you can do this on a monthly basis which will cost you $49 per month, you are also able to rent it for a three month period that will cost you $89 for that timeframe.
There is a free demo version available, this will come with some limitations, unfortunately, the site does not indicate what the limitations are, we just know there will be some. It is always worth downloading and trying out the free version of the indicator or expert advisor.
Conclusion
At the time of writing, there were 8 user reviews, they have given the indicator an overall rating of 5 out of 5.
"The scanner is very accurate and it is better to couple it with the Ultimate Top and Bottom Indicator.But where the scanner is incredible is that you can have until 30 custom pairs to be scan, on 8 timeframes !! No lag and easy to configure. Good good." – A 5-star review.

"No repaint. And when used properly, this Double Top/Bottom Scanner proves itself to be a very effective and most helpful tool! Takes away the need to be glued to the monitor, flipping charts around different pairs and time frames hunting and waiting for Double Top/Bottom signals to appear. Great job!" – A 5-star review.

"Points out exactly what it says it will. Masterfully done. Don't think twice, the effort put in shows." – A 5-star review.
The reviews are all very positive which is a great sign, there are also over 50 comments, the developer of the indicator is replying to the majority of them in a friendly manner and within a short period of time, this is a great sign as to the sort of customer support that you will receive should you purchase it. Even with all of these positives, we would suggest that you download and try out the free version, this will allow you to test it out and make sure that it functions the way that it is meant to and that you are able to get it set up and working before you make a purchase or rental.