Transaction Repeater Full is a utility that can be found on the MQL5 marketplace under the utility section of the site. We have provided a link to it below. The expert advisor was uploaded by Alexandr Bryzgalov on the 19th of January 2015, it has had a large number of updates, the most recent update was on the 23rd of March 2020 and is currently at version 2.54.
Overview
The Transaction Repeater Full is an expert advisor that can be used with the MetaTrader 4 trading platform. The expert advisor can perform both direct and reverse copying from a master account.
To sum up the expert advisor simply, it will take the trades from one account (master) and copy them onto another account (slave), it can copy the same lots exactly or alter them to match the size of the slave account.
There are a bunch of parameters that could be changed to alter the way the expert advisor works, some of these include the mode, sleep time, prefixes, lot sizes, fixed lots, magic markets, slippage, to limit equity, and many more.
The developer will also help you set it up on your computer which is a nice service to have.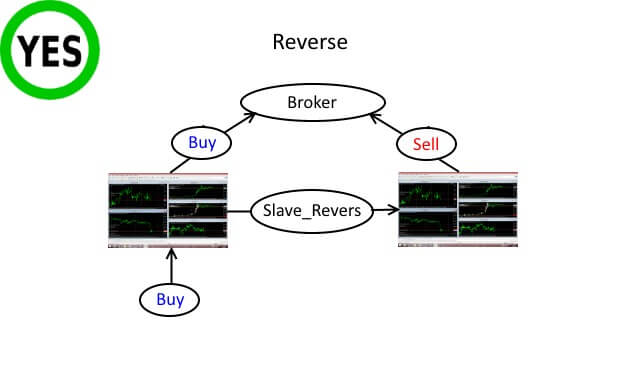 Service Cost
You are not able to purchase this expert advisor outright, instead, you are required to rent it, there are several options when it comes to this. You are able to rent it on a monthly basis which will cost you $10 per month, you are also able to rent it for three months which will cost you $13, for six months it will cost you $17.30, and for a one-year rental it will cost you $26.
There is also a free demo version available, this comes with some limitations, the main limitations is that any trades on the receiver account will be opened at a size of 1 lot. Even with these limitations, it is worth downloading and trying it out so you can be sure that it functions the way it is meant to.
Conclusion
There are currently 17 reviews at the time of writing this review giving the expert advisor an overall rating of 5 out of 5.
"Have been using the product for 2 months now. Everything is working fine, have one to one copy. I will soon move on many to one and see how that goes." – A 5-star review.
"Simple and useful. Alexandr's support is awesome. 10 Stars." – A 5-star review.
"Excellent Product…Excellent Support will help with anything until it works, 100% Satisified." – A 5-star review.
So the reviews are all very positive when we look at the comments section, there are over 300 comments, the developer has been replying to each one in a very prompt and helpful manner which shows that he is offering very good customer support, this is something that is valued when purchasing a utility like this. Even though everything is so positive, we would recommend downloading the free version, also send any queries that you have to the developer to ensure that the expert advisor would suit your current needs.
This FX Service is currently available in the MQL5 marketplace: https://www.mql5.com/en/market/product/7702