Traderia is a foreign exchange broker that doesn't give a lot of information about themselves away. It is always a concern when they don't list things like locations, addresses or other important information. What they do say is that they are a team of hardworking professionals that are focused on your success. We will be using this review to look at the services on offer to try and find out a little more information about them and so you can decide if they are the right broker for you.
Account Types
There are four different accounts available each coming with different features, the account page doesn't specify trading conditions so we will outline those in each section of this review. Let's get a brief overview of what the accounts offer.
Classic Account: This account has a minimum deposit requirement of $1,000. It comes with daily briefing & research as well as desktop & mobile trader and video tutorials.
Gold Account: This account has a minimum deposit of $10,000. It comes with daily briefing & research, desktop & mobile trading platforms, video tutorials, competitive spreads, and webinars & seminars.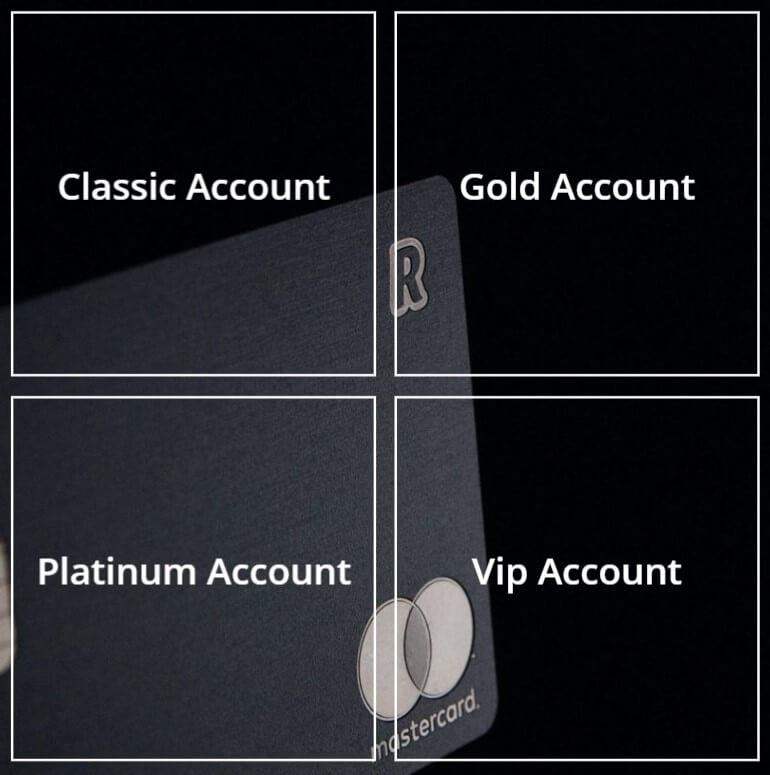 Platinum Account: The minimum deposit amount for this account is $25,000. The account comes with daily briefing & research, desktop & mobile trading platforms, video tutorials, competitive spreads, webinars & seminars, a general account manager and, SM news & signals.
VIP Account: This is the top-level account and requires a minimum deposit of $100,000. The account comes with daily briefing & research, desktop & mobile trading platforms, video tutorials, competitive spreads, webinars & seminars, a general account manager, SM news & signals, premium daily analysis and premium customer care.
Platforms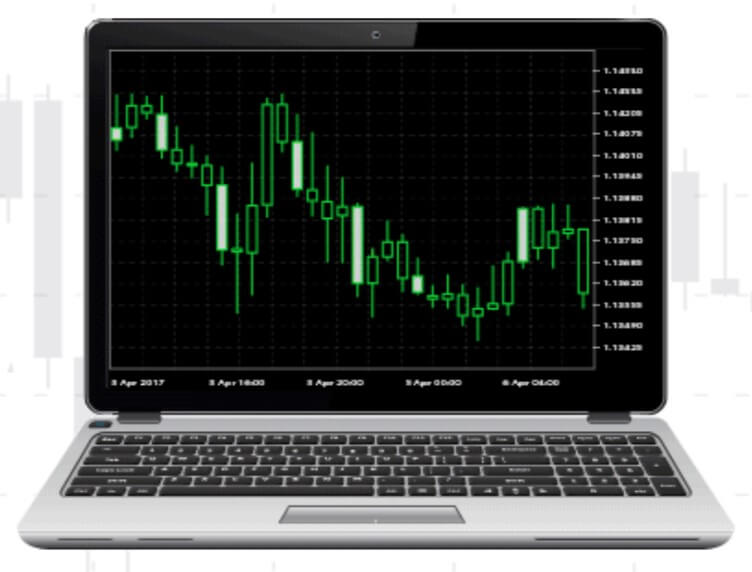 The only platform available to use with Traderia is MetaTrader 4, the good news is that it is an extremely popular and versatile platform. It is accessible anywhere as it can be used as a desktop download, mobile application or as a web trader. You can execute trades manually or with preloaded indicators and automated robot trading strategies (or Expert Advisors). Alternatively, MT4's highly customizable, advanced software allows you to create your own trading strategies using its unique MQL4 programming language. Take advantage of MT4's one-click functionality to make sure your trades are executed fast, every time.
Leverage
Unfortunately, it was not clear to us what the maximum trade size was, leverage is normally selectable when opening up an account but we did not see the option so it must be further in the account creation process, so, unfortunately, we are not able to comment on the maximum leverage.
Trade Sizes
The minimum trade size available is 0.01 lots which is known as a micro lot, the trade sizes then go up in increments of 0.01 lots. There is a maximum trade size of 1,000 lots which is far too high and you shouldn't really trade any more than 50 lots in a single trade. It is not known what the maximum trade size is.
The different instruments also have different trade size boundaries, we have outlined them below.
Forex: Min 0.01 lots / Max 1,000 lots
Indices: Min 1 lot / Max 1,000 lots
Commodities: Min 1 lot / Max unknown
Trading Costs
It seems like all accounts use a spread based system (that we will look at lateR) rather than having any commission, so we do not think there is any added to the accounts at Traderia.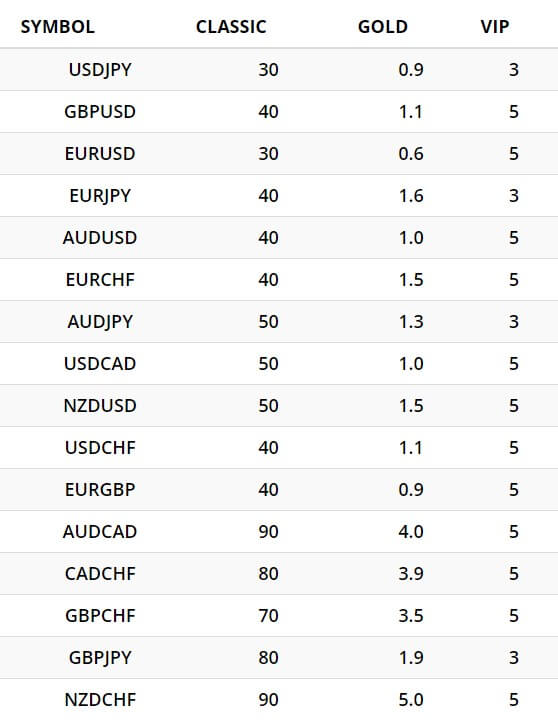 Swap fees are present, these are fees that are charged for holding trades overnight and can be both positive or negative. They can be viewed on the website or within the MetaTrader trading platform.
Assets
The assets have been broken down into various categories, we will outline the different instruments within them below.
Forex: USDJPY, GBPUSD, EURUSD, EURJPY, AUDUSD, EURCHF, AUDJPY, USDCAD, NZDUSD, USDCHF, EURGBP, AUDAD, CADCHF, GBPCHF, GBPJPY, NZDCHF, NZDCAD, USDHKD, AUDCHF, NZDJPY, USDSGD, CHFJPY, CADJPY, EURCAD, EURAUD, AUDNZD, EURTRY, GBPAUD, GBPNZD, USDCNH, USDDKK, GBPCAD, USDTRY, EURDKK, EURNZD, EURNOK, EURHUF, EURPLN, EURSEK, USDCZK, USDHUF, USDILS, USDMXN, USDNOK, USDPLN, USDRON, USDZAR, USDRUB, EURRUB, USDSEK.
Commodities: WTI Crude Oil, Brent Crude Oil, Natural Gas, Gold, Silver, Aluminum, Copper, Cotton, Feeder Cattle, Heating Oil, Live Cattle, Lead, Nickel, Palladium, Platinum, RBOB Gasoline, Rough Rice, SoyBean, Tin, Zinc.
Indices: UK 100, Aussie 200, Nikkei 225, German DAX, IBEX 35, IBEX 50, CAC 40, Hang Seng, Nasdaq, S&P 500, Dow Jones.
Spreads
Looking at the product specifications it doesn't make it entirely clear what the spreads are for each account. When looking at USDJPY as an example, it states that the Classic account has spread of 30 (which normally means 3.0 pips), the Gold account has spread of 0.9 pips while the VIP account says 3, which we are not sure if it means 3 pips or 0.3 pips, using the different styles for each account is confusing. The spreads are variable which means they move with the markets and when there is added volatility they will often be seen higher.
Minimum Deposit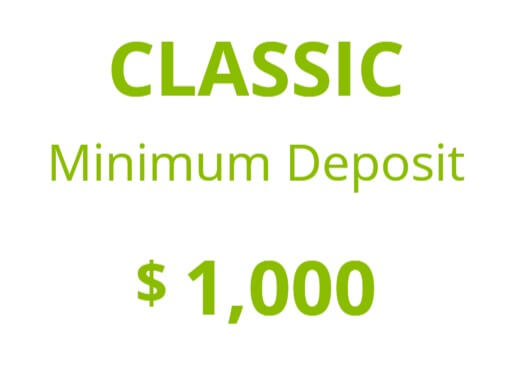 The minimum deposit depends on the funding account used but the bare minimum is 250 USD, EUR or GBP. It seems that this amount remains even after an account has been opened rather than reducing for top-up payments.
Deposit Methods & Costs
There are just a few ways that you can deposit into Traderia and they are Credit/Debit Card, Bank Wire Transfer, and Skrill. We have outlined the minimum deposits of each below.
Credit / Debit Card – $250 / €250 / £250
Skrill – $250 / €250 / £250
Bank Wire Transfer – $500 / €1000 / £1000
There is a daily and monthly deposit limit which is 10,000 and 40,000 respectively. There is no mention of any fees, but be sure to check with your bank or card issuer to see if they add any fees of their own.
Withdrawal Methods & Costs
The same methods are available to withdraw which are Credit/Debit Card, Bank Wire Transfer, and Skrill. When withdrawing with a Credit/Debit card, you are only able to withdraw the same amount that you deposited, any extras must be withdrawn using one of the other available methods.
Platinum and VIP accounts have free withdrawals, however, the other accounts will have the following fees added to their withdrawals.
Credit Card: 3.5%
Debit Card: 3.5%
Wire Transfers: $30, €25, £20
Withdrawal Processing & Wait Time
Traderia simply states that they will process withdrawals as quickly as possible, they don't actually give a timescale, we would hope that all withdrawal requests would be fully processed between 1 to 5 business days from the request being made.
Bonuses & Promotions
It does not seem like there are any active promotions or bonuses at the time of writing this review, that doesn't mean that there won't be any in the future so be sure to check regularly. You could also contact the customer service team to see if there are any upcoming bonuses or promotions that you could take part in.
Educational & Trading Tools
The academy section of the site has a few different aspects to it. The first is an economic calendar that details various news events that are coming up as well as indicating the potential effect they could have on the markets. There is also a calculator available to help work out margins, some real-time charts which simply show what the charts currently look like. There is also a glossary of forex related terms which is helpful if you come across something you do not know the meaning of. Finally, there is an ebook available, it is quite basic and just goes over the real basics, good if just starting out but if you have traded before then you probably know everything it has inside.

Customer Service
The contact us page consists of a single submission form, you can fill it in and then get a reply via email. Luckily at the bottom of the screen, there is an additional phone number and email address should you prefer to use those methods of contact.
Phone: +44 2038 078 269
Email: support@Traderia.com

The customer support team is available 24 hours a day 5 days a week and is closed over the weekend and on bank holidays, just like the markets are.
Demo Account
Demo accounts are available and you can have as many of them as you want, demo accounts are great as they allow you to test out new strategies without risking any real capital. The account lasts forever and so they can be used indefinitely. The trading conditions of the accounts are not noted but we suspect them to be similar to those of the live accounts.
Countries Accepted
Information about eligible countries is not on the site, so in order to find out if you are able to get an account or not, you will need to contact the customer service team to check.
Conclusion
Traderia seems to get a little confused as to who they are, there are mentions of multiple different brokers when referring to themselves, so either they are a shell of another company or they were copy and pasting information from other sites and simply forgot to change the name. In terms of the trading conditions it wasn't easy to find some of it, leverage is not stated and the spreads are a little confusing due to different formats being used. There are enough assets available to keep you busy and when it comes to deposits and withdrawals, the methods are slightly limited and for withdrawing there is a fee if you do not have one of the higher-tier accounts. The fact that some information seems to be copied from other sites means we would probably avoid using them, as not a lot of care has gone into the site.