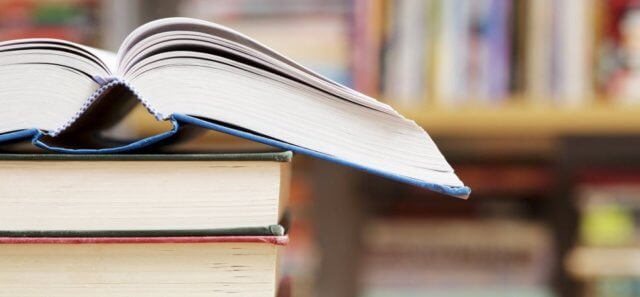 Ten years after blockchain arrived, it's still one of the most misunderstood or plainly ununderstood technologies of our time. This is because it arrived with the fuss of Bitcoin – which was the first of what everyone knew about cryptocurrencies – themselves a misunderstood and sometimes frowned-upon phenomenon.
For instance, blockchain is still synonymized with Bitcoin despite the two meaning completely different things. Blockchain is the technology that powers Bitcoin and other cryptocurrencies like Ethereum, Dash, and so on.
Blockchain always spurred curiosity from the first day. And it still does – especially with all sorts of industries – from finance to healthcare to supply chains to media exploring the technology. And even more significantly, entire organizations have been established just to further the technology.
As such, many people are increasingly looking to understand this technology better. If you're one of those people, then you're in luck. This article brings you the best ten books that you should read to get a firm grip on blockchain tech, as well as on cryptocurrencies – its first application.
That said, why wait? Here are the best books to read and understand blockchain.
i) Blockchain Revolution by Don and Alex Tapscott
This book is written by a father and son duo, and it attempts to illuminate the impact of cryptocurrencies on the world. Per the "Blockchain Revolution," blockchain technology opens a bigger space that will change what we do on the internet, how we do it, and who can do it. The Tapscotts contend that blockchain will massively change – for the good – the delivery of financial services and how we treat personal identity and data. The technology will also change how we enter into business contracts and will be integral to the Internet of Things technologies.
Blockchain Revolution also discusses how technology is shifting the world of money, transactions, and business. The Tapscotts see blockchain as a simple yet revolutionary technology that provides financial transactions with both anonymity and security. The authors observe that the technology is still nascent, and they recognize that technology is yet to be fully exploited and that it holds even more potential for the future.
ii) The Book of Satoshi by Phil Champagne
Champagne took upon himself the role of compiling the various writings of Satoshi Nakamoto, the still-mysterious originator of Bitcoin. These writings are important because they provide crypto fans with the thinking of the person(s) who brought the world blockchain technology.
As of early 2020, the Nakamoto persona is still shrouded in mystery as far as real life is concerned.  The only way for anyone to get nearly close to knowing this persona is by reading the publications he made in the early days of Bitcoin – when he was corresponding with other developers concerning the cryptocurrency.
The Book of Satoshi comprises chronologically organized emails, online posts, as well as the very original Bitcoin white paper by Nakamoto. It also includes Nakamoto's illustrations on how Bitcoin works.
iii) The Truth Machine by Michael Casey and Paul Vigna
This book is penned by two Wall Street Journal journalists – both of who have covered the blockchain space for years. In "The Truth Machine," Casey and Vigna talk about the blockchain wave and its vast potential. They demystify the blockchain and talk about why it can bring back our control of identities, personal data, and assets, and how it can include people who have been excluded from the global financial system.
In a truly journalistic fashion, the two talk about the potential for blockchain to help society rediscover faith in itself. They lay bare the disruption that blockchain promises for all kinds of industries, from legal to finance to shipping.
The duo discusses the potential of blockchain to replace the systems we've relied on centuries – some trusted and others not so much – with a radical model powered by blockchain. The two also opine that we should care about blockchain – because it moves humanity forward, not backward.
iv) Cryptoassets: The Innovative Investor's Guide to Bitcoin and Beyond by Chris Burniske and Jack Tartar
In "Cryptoassets," Burniske and Tatar explore blockchain from a financial point of view, but they also dive into various technological concepts once in a while. Cryptoassets is written for anyone who is interested in investing in Bitcoin and other cryptocurrencies.
The authors kick off their book by going down the Bitcoin road: its birth during the 2008 financial crisis and its very basics. They do an excellent job of helping the reader understand the key differences between Bitcoin and blockchain technology – which is welcome because many people still mistakenly think the two are the same thing. The two further dive into other assets that have emerged after Bitcoin – including crypto tokens and crypto commodities.
You will find every practical detail about investing in cryptocurrencies here – from crypto wallets to crypto exchanges, to initial coin offerings.
v) The Blockchain Developer by Elad Elrom
This book caters to blockchain developers, which is why you'll find all the nitty-gritty about how you can create your own blockchain, decentralized applications, and more. The book starts with a broad overview of blockchain technology and its structure before going full force into the granular information that every aspiring developer will be pleased to find.
Some sections in the book also focus on the most well-known blockchains. The author hopes these sections will be helpful to developers who want to create apps for already existing blockchains. Another section of the book also explores blockchain applications beyond cryptocurrencies.
vi) Digital Gold: Bitcoin and the Inside Story of the Misfits and Millionaires Trying to Reinvent Money by Nathaniel Popper
Despite its tongue-in-cheek title, this book is very popular among many blockchain cheerleaders many crypto investors and traders owe thanks to this book.  That's because the book provides an insider view of sorts – Popper brings to readers the first-hand opinions, perspectives, and ideas of some of the earliest movers and shakers in the Bitcoin space.
His engaging manner enables you to see why Bitcoin and, indeed, the blockchain industry have risen to where they are today. Digital Gold is one of the books that went there before other books had, and it's one of the best starting points for understanding the blockchain.
vii) The Bitcoin Standard: The Decentralized Alternative to Central Banking by Saifedean Ammous
This is another publication that's right up there with the best in terms of blockchain and blockchain investments. Bitcoin Standard dives deep into the historical context of Bitcoin as well as the unique economic features that have enabled it to become the successful asset it is today. The book also looks at the economic, social, and political implications of the cryptocurrency.
Ammous takes a thrilling walk down the stairs of the history of finance – from when people traded with primitive shells to government debt. With this solid background, he lays down next to the workings of Bitcoin in an intuitive way. He also addresses pertinent questions such as: is Bitcoin wasting energy? Is it for criminals? Who controls it? Can it be killed?
viii) Ethereum: Blockchains, Digital Assets, Smart Contracts, Decentralized Autonomous Organizations by Henning Diedrich
This book is all about recognizing Ethereum for being the blockchain that opened blockchain technology into far more applications than as a platform for digital money. It's Ethereum that provided developers from all over the world the ability to create smart contracts and ERC-20 token standard through which they can build decentralized apps (DApps) on the Ethereum blockchain.
And this is just what Diedrich gets deep into – the Ethereum platform, smart contracts, decentralized applications, and decentralized autonomous organizations (DAOs). He has attempted to explain this book in the simplest manner possible, making it easy to understand even for newcomers. Better yet, if you're planning to build your own Dapp on Ethereum, this is your go-to book.
ix) The Internet of Money by Andreas M. Antonopoulos
Andreas M. Antonopoulos is one of the most respected voices in the Bitcoin and blockchain space and a host of the "Let's Talk Bitcoin" podcast. He's a Bitcoin evangelist who left his job as a tech consultant to embark fully on popularizing Bitcoin and blockchain.
The Internet of Money, a phrase which, by the way, he was among the first to use, is a collection of cryptocurrency and blockchain talks that he gave in crypto forums all over the world from 2013 to early 2016. In the book, Antonopoulos advocates for and takes an optimistic view of the future of Bitcoin.
x) The Basics of Bitcoins and Blockchains by Antony Lewis
Lewis is one of the founders of itBit, one of the earliest crypto exchanges – and has contributed to the crypto and blockchain space in various ways for almost a decade. In the book, Lewis breaks down blockchain in an enjoyable and easy-to-understand way.
The Basics breaks down cryptocurrencies, Initial Coin Offerings, tokens, enterprise blockchains, and other essentials – without the hype. The book assumes no prior knowledge of the reader in blockchain, cryptocurrencies, cryptography, finance, or any other relevant area. For this reason, it's a trusty companion for readers who are looking to understand blockchain from the ground up. On his website, Lewis even suggests reading this book "will make you taller, funnier, better-looking and richer." If you aspire to these qualities, then you should probably try this book.
Final Thoughts
Whether you're a newcomer in the blockchain space or a long-time enthusiast, these books will provide a fresh perspective into how you conceive the phenomenon. Blockchain is here to stay, and it's one that's very likely to take over our entire industries in the future. And despite the technology being discussed every day all over the media, nothing will initiate you better than a good, old-fashioned book.