SafeGold FX is an IFSC regulated forex and CFD broker based in Belize. The company was founded in 2017 and offers fixed spreads on one Standard account type. Offering the award-winning MetaTrader 4 platform, fixed spreads, and a variety of educational tools was enough for this broker to get our attention, but certainly not enough to base a decision off of.  One would certainly need to know more about trading costs, leverage options, and available trade sizes before making said decision. If you'd like to find out more about the advantages and underlying disadvantages that come with choosing this broker, keep reading to find out everything you'll need to consider.
Account Types
SafeGold FX offers one basic Standard account type, which comes with fixed spreads, a set leverage high, and set trading costs. While many brokers do offer different account types to choose from, offering one account option that adheres to one specific set of rules could be seen as an advantage. This is due to the fact that one would not need to compare several different options, which could result in choosing an account type that does not benefit their trading style.
Still, while that could be an advantage for traders that aren't as experienced, more professional traders may prefer the ability to select an account type that supports their specific trading style. With SafeGold FX, all clients will be trading from the same account type with no need for comparison, but also without room for a more personalized experience.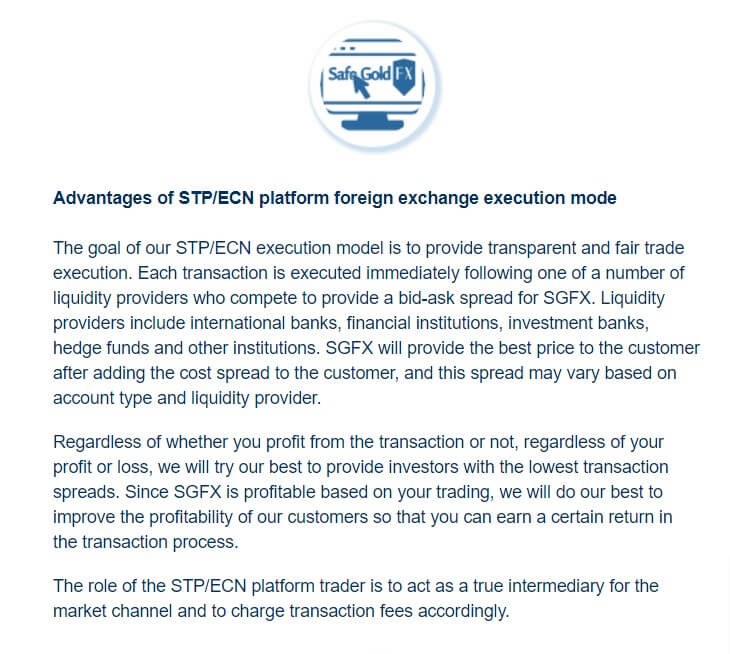 Platform
SafeGold FX exclusively features the MetaTrader 4 platform as its solely supported trading platform. Although a newer version of the platform, known as MT5, has already been released, MT4 remains the most popular and most commonly offered trading platform among forex brokers today. The platform is designed to be highly customizable and comes with a wide variety of built in technical indicators, rich charts, and an intuitive user interface. The program has also been designed to take up less computer resources and to operate with a faster run time, should one choose to download it. MT4 is available for download on PC. For trading on the go, the program can be downloaded through the App store on iOS and through the Google Play store for Android. 

Leverage
Leverage options with this broker go as high as 1:100, which is the most preferred leverage choice among the majority of professional traders. Since higher leverage carries higher risk, this should also be more than enough for those that prefer to play it safer. If you're inexperienced, you may actually want to choose a leverage lower than SafeGold FX's 1:100 cap.

Looking at things from all perspectives, some may be disappointed that options in this category are not higher. Those that would be most affected by the cap would be more aggressive or professional traders that enjoy taking risk and that also have a significant amount of funds to burn. For those people, it may be worth looking elsewhere. For everyone else, the leverage options should be satisfactory enough, although we would be happier with a 1:200 cap.
Trade Sizes
SafeGold FX does not allow for the trading of micro-lots, which could be a deal-breaker for traders that prefer to trade in small increments. This option is often available with other traders, but you should always check since it is not offered universally. The website does not go into any further detail about the maximum trade sizes or stop loss levels. One benefit to traders would be the Margin Calculator tool, available directly on the website, which can be used to calculate how much margin would be needed to set up a position. This tool is certainly helpful, but we do wish that the website would explain maximum trade sizes and their margin call and stop loss levels in a bit more detail. 
Trading Costs
Like the majority of forex brokers, SafeGold FX profits through spreads, commissions, and swap-fees. Spreads, the difference between the bid and ask price, are fixed, but tend to be higher than average on some assets. You'll be able to read about the spreads in more detail later. Commission fees are set at $50 per standard lot, which we also consider to weigh on the higher side of average. Since some brokers offer higher spreads in favor of a lack of commission fees on certain account types, this would be one of the examples where offering one basic account type is not as attractive as offering many. Swap fees are avoidable, since they are only charged on positions that are held overnight. Fortunately, the website provides a transparent swap fee calculator that can be used by traders that are in fact interested in leaving their position open overnight.
Assets
SafeGold FX is a forex and CFD broker, meaning that they offer both currency pairs and CFDs on stocks for trading. Their portfolio includes more than 13 currency pairs, as well as CFDs on gold, silver, and copper, crude oil and natural gas energies, and indexes. Overall, their portfolio is sturdy, but it could benefit from the addition of more tradable options, including more currency pairs and cryptocurrencies.
Spreads
SafeGold FX is a fixed-spread broker. This means that the spread on assets does not change based on the fluctuations of the general market. Trading with fixed spread is more beneficial and convenient for traders, since it is more predictable that trading with floating spread. While the fixed spread setup is beneficial, the downside is that the broker seems to charge higher than average spreads on some assets. It seems that where others typically charge 2 pips on major currency pairs, SafeGold FX actually charges 5. As you can see, this makes the cost of trading through this broker expensive. If you'd like to check the minimum spreads on certain assets, you could do so by navigating to the 'Product Specifications' tab under the 'Trading Details' section of the website. 
Minimum Deposit
The minimum deposit requirement for this broker is set at $100. To some, this amount may seem steep, considering that one may be able to find other brokers offering smaller deposit amounts. We've seen these go as low as $10 in some cases, but this is not very common. On the other hand, some brokers require deposits in the thousands to open even one of their most basic accounts. Speaking realistically, $100 is about the industry average when it comes to deposit minimums. It allows the trader to have enough money in their account that they would not need to make another deposit too quickly. If you don't quite have that much to start off, you may want to consider saving up in order to open an account. Otherwise, you would need to search for one of the brokers that has a lower deposit requirement but do keep in mind that depositing $10 or even $20 would not leave you with much room to trade. 
Deposit Methods & Costs
SafeGold FX only offers bank wire as a deposit method. Unfortunately, this means that their options are extremely limited. Since many other brokers offer credit/debit, e-wallets, and even cryptocurrency methods for depositing, it seems that this broker is behind its competition in this category. In their defense, we will say that it is rare to find all of these options available with the same broker. Meaning that another broker may offer bank transfers and credit/debit card deposits, but they may not offer anything else. Still, the majority of other broker usually offer at least two or three different methods for depositing. If you choose to deposit through bank wire, you may have a bit of a wait time before the funds post in your account.

Withdrawal Methods & Costs
Like with deposits, SafeGold FX only offers bank wire for withdrawals. When it comes to our opinion on the matter, this broker definitely needs to consider adding more options to keep up with the competition. You can expect to pay fees with this method, but the exact amount may differ based on your bank. Lower fees tend to revolve around a $25 range, while we have seen the fees go as high as $50 before. The best thing to do would be to check with your personal bank before making a withdrawal request, in order to ensure that your bank charges a reasonable fee.
Withdrawal Processing & Wait Time
SafeGold FX does not provide a processing time on their website. Considering the average processing time with other brokers, we could expect it to fall within a range from 24 hours to three days, maximum. If you don't mind waiting a few days or a week to receive your withdrawal, depending on the circumstance, then this method won't be a problem. Our best advice would be to plan withdrawals ahead of time, so that you don't get held up waiting for your funds. On a positive note, bank wire is a safe method of withdrawal.
Bonuses & Promotions
At the time this article was written, SafeGold FX did not have any ongoing bonus or promotional opportunities. In comparison with the competition, you will find that some other brokers do offer these types of opportunities, but it is always a nice inclusion, rather than something that is to be expected. With that said, it is possible that the broker may add a bonus or promotion in the future. Remember to check their website periodically for updates. Also, we should mention that whenever you do see these types of opportunities, pay careful attention if it seems too good to be true. Always read the terms and conditions to ensure that the requirements are not unnecessarily hard to reach, before basing a decision off what seems like a great opportunity. 
Educational & Trading Tools
SafeGold FX offers a convenient Learning Center, available directly from their website. The drop-down menu under the 'Learning Center' section of the website offers explanations on profit and loss, fundamental analysis, technical analysis, trading signals and guidelines, fundamental information for the forex market, and expert advisors (EAs). Having all of that educational information available and clearly explained is certainly an advantage for anyone whom may need to brush up on their knowledge.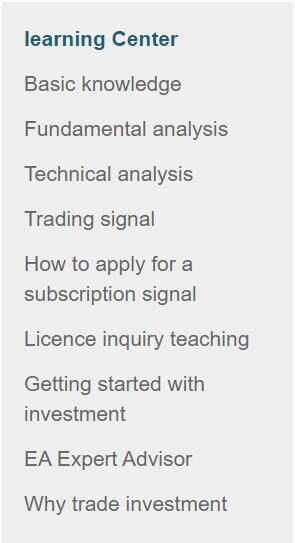 The website also offers a free margin calculator, which offers the ability to conveniently calculate how much available margin would be needed to set up a position. Similar to the margin calculator, a swap, and profit and loss calculator are also available. All of the educational information, coupled with the tools available both on the website and built into MT4, prove that this broker places importance on educating their clients so that appropriate decisions can be made. Signals are also an option, with instructions being provided for how to subscribe to receive them.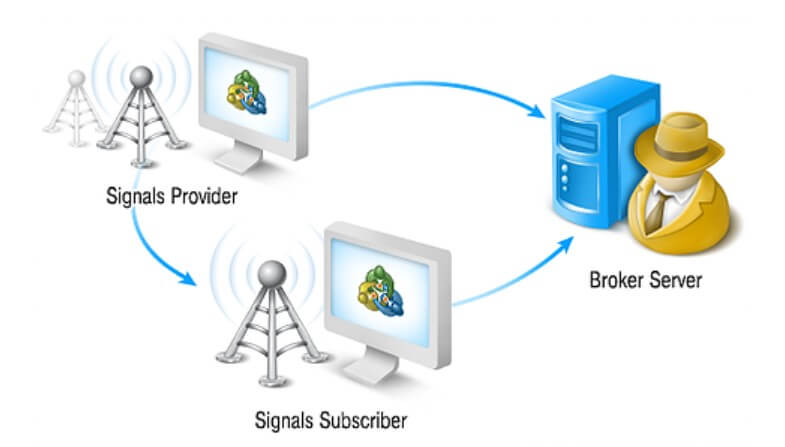 Demo Account
Offering the ability to open a demo account for practice has become a widely offered service through a majority of forex brokers. Fortunately, SafeFx Gold understands how beneficial these accounts can be and is no exception. If you're a beginner trader, you should definitely consider opening one of these practice accounts. Even if you do have some experience, taking the time to practice and perhaps test out strategies that differ from your regular trading patterns would offer nothing short of an advantage. In order to open a demo account, one would first need to download the MT4 trading platform. The next step would be to select 'File', and then to select 'Open a New Demo Account' from the drop-down menu. After entering a few details, the demo account would then be accessible. These accounts are free, so there is no risk in opening one.
Customer Service
Upon entering the SafeFX Gold website, one of the first things you may notice is that the site is written in Chinese, although an English version is available. While the site can be translated without a second thought, unfortunately, if you cannot read Chinese, you may not be able to use the site's LiveChat feature. This is due to the fact that the browser will not translate the text inside of the chat window, so it would be very difficult to fill out the necessary details to even start the chat. However, you will still be able to contact support via email or phone.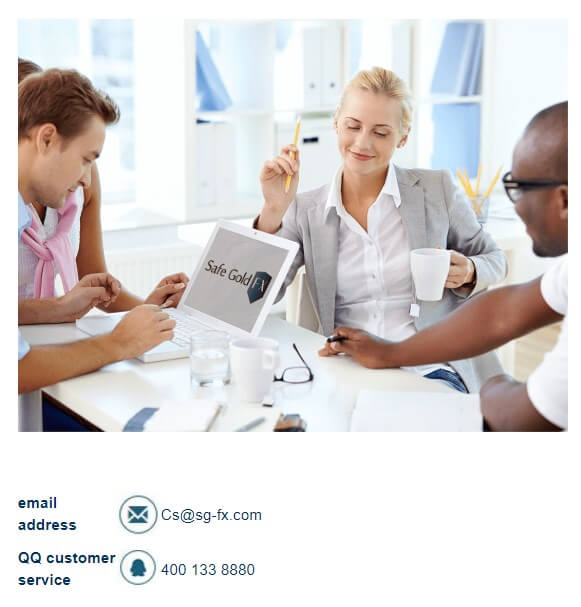 LiveChat is always an amazing option because of how quickly one can contact support, so we were sad to see that some users won't be able to use this option efficiently. Still, phone call can also be a quick option. If you prefer to handle business via email, it is also a convenient option, although it may take more time to receive a response. Contact information for both methods has been listed below.
Phone: 400 133 8880
Email:  Cs@sg-fx.com
Countries Accepted
Although their website is primarily typed in Chinese, SafeGold FX does offer an English version of the site and they do accept US clients, as well as clients from all over the globe. There does not seem to be any discrimination, however, one may want to check with support if they are located in a country that often finds itself on broker's unacceptable lists.
Conclusion
SafeGold FX is a forex and CFD broker, offering one Standard account type with an average minimum deposit amount of $100. Since the company is regulated by the IFSC, they can be considered trustworthy, although some may prefer a location more well-known than Belize. The broker also runs the most popular and widely known trading platform MT4, which comes with a wide variety of built in tools. In addition, the website contains many educational resources, making it safe to say that this company understands the need to educate beginner traders. They also offer free demo accounts, which is certainly an excellent learning tool.
Leverage options go as high as 1:100, which would be disappointing only to more aggressive traders. The company's asset portfolio is also sturdy, but a few more options would definitely provide for a better experience. Deposits and withdrawals are limited to bank wire only, meaning that fees are unavoidable and funding times will be longer than what many would like to see. Another disadvantage would be the higher commission fees and spreads associated with this particular broker. The lack of ability to trade micro lots certainly pulls from their attractiveness as well.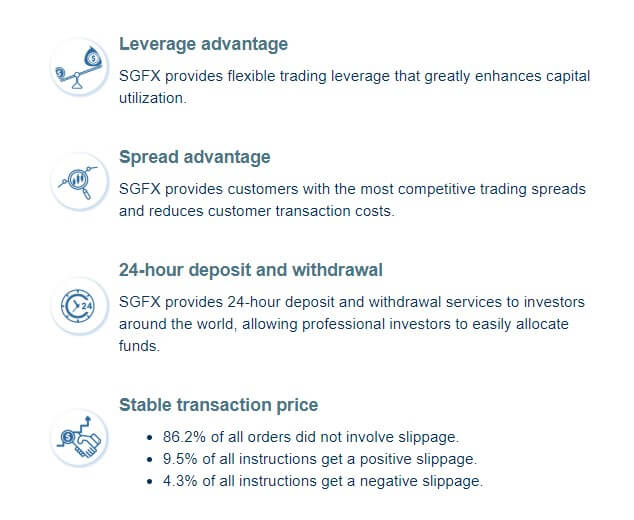 Before bringing the conclusion to an end, we'd also like to remind the reader that support can be conveniently reached through LiveChat, phone, or email, although LiveChat may not be able to be used efficiently since the service is provided in Chinese. The broker also accepts everyone, so those in the US would want to offer consideration on that factor. To sum it up, the regulation, trading platform, asset portfolio, minimum deposit requirement, leverage cap, and educational resources offered by this broker make them worthy of consideration. On the other hand, the higher spreads and commission fees, as well as the limited funding method and lack of micro lots may be enough to make one consider looking at other options.