Times Billion Capital, or TBC for short, is a forex broker that offers traders the ability to select from three specific account types. Since being founded in 2012, TBC has advertised unlimited leverage caps, which is something we have rarely heard of before. There's a lot to consider if you're looking into opening an account, but we've gathered all of the information you could need to decide whether this broker is a good fit for you. Stay with us to find out whether the unlimited leverage claim is true and for all the specifics you'll need to know to choose the right account type for your personal trading style.
Account Types
TBC offers three separate account types with Mini, Standard, and ECN being the available options. From advertising, it initially seems that the account types are almost identical. However, further research showed us that the account types do differ more than it seems as first glance; therefore, we highly suggest you continue reading to find out the real differences between the account types. You'll find that there are differences in spreads, margin call and stop loss levels, and even leverage options, based on which account you've chosen. TBC also offers the ability to open different account types, which could be done both to test them and to increase profits by using different trading strategies on different accounts in order to maximize capitalization. Below, you can check the actual specifics for each account type.
Mini
Minimum Deposit: No limit/Depends on deposit method.
Leverage: Up to 1:unlimited, depending on amount of funds in account.
Spreads: Starting at 0.1. Highest spreads of the three account types.
Standard
Minimum Deposit: No limit/Depends on deposit method.
Leverage: Up to 1:unlimited, depending on amount of funds in account.
Spreads: Starting at 0.1. Tends to offer average, or the medium-best spreads.
ECN
Minimum Deposit: No limit/Depends on deposit method.
Leverage: Up to 1:200. Unlimited does not apply.
Spreads: Starting at 0.1. Range between the best possible spread, or as high as the spreads on the Standard account.
As you can see above, the leverage options on the ECN account are much more limited than the options for the other account types and the unlimited leverage does not apply to that account. Spreads also differ based on chosen account type, with the best spreads being reserved for the ECN account type. Some of the only similarities among the accounts would be the same deposit requirements, the same commission-based fees, and that all accounts trade from the MT4 platform. Demo accounts are also supported in addition to the main account types.
Platform
TBC exclusively features the award-winning MetaTrader 4 program as their chosen trading platform. MT4 is the most commonly offered trading platform among forex brokers today, which is enough to give one an idea of just how successful and reliable the program actually is. Just to name a few of its features, MT4 includes multiple built-in tools, including charting tools, technical indicators, and a user-friendly interface. The developers also made MT4 highly accessible, with downloads available for PC, iOS, and Android. If you're operating from a Mac, or you simply prefer not to download the program, the browser-based version of the program, known as WebTrader, is also available. Since the MT4 platform contains everything a trader could possibly need, we feel that TBC couldn't have chosen a better platform.
Leverage
On their website, TBC advertises leverage that goes from as low as 1:2 and up to 1:unlimited on all three account types. We've certainly never seen such an option before, so we were not surprised to see that there are some conditions related to the unlimited aspect. To start, the ECN account has a limited leverage of 1:200, regardless of the amount of funds that are in the account. For the Mini and Standard account types, the leverage actually depends on the type of transaction account and the amount of funds that are in the account.
Amounts between $0 and $1,000 actually qualify for the unlimited leverage option, while an amount between $1,000 and $3,000 would qualify for a leverage of 1:2000. This option is still extremely high and likely much more than anyone, aside from an experienced risk-taking trader, would need. Options become more limited once the amount reaches $50,000 to $200,000, with the limit being a leverage of 1:200, mirroring the leverage available on the ECN account. You can view the specific leverage limits for each set amount by navigating to the 'Transaction' tab on the website and then selecting 'Leverage Rules' from the drop-down list. To sum things up, the leverage options with this broker are extremely high, with some options being unlimited, unless you're trading from the ECN account, or you have $50,000 or more in your account. Even then, the options will be more than satisfactory for many traders.

Also, keep in mind that trading with higher leverage, especially with the higher leverages associated with this broker, can cause both greater gains and greater risk. We would recommend sticking to a leverage around 1:100, or the highest leverage for the ECN account, if you are not experienced. Once you gain experience, you could then take advantage of the higher leverages that are offered.
Trade Sizes
TBC does allow for the trading of micro lots, but their website is not very specific about the maximum trade sizes one could make. The website does mention that orders will be executed at lighting fast speeds, however. Margin requirements and stop out levels differ based on the asset type and account type that one is operating from. To view these levels, select 'Transaction' from the top menu on the website and then choose 'Contract Specifications' from the drop-down list. There, you'll find the margin call and stop loss levels for the Mini and Standard account types, but there do not seem to be set levels on the ECN account.
Trading Costs
TBC profits through spreads, handling fees, and swap fees. Spreads are the difference between the bid and ask price on an asset and are applicable with every forex broker. Since the spread varies based on both asset and account type, we explain those charges in more detail later. For now, we will simply mention that the spread is advertised as starting as low as 0.1 pip and leave off there. The handling fees seem to take the place of regular commission fees with other brokers, with TBC's handling fee being a standard 25 USD fee on each asset.

Speaking honestly, that isn't the highest type of commission-based fee we've ever seen, but it certainly isn't the most competitive. Finally, swap fees would also need to be considered for anyone that leaves trades open overnight. You can view the overnight interest fees for each asset by selecting 'Transaction' from the top menu on the website and choosing 'Contract Specifications' from the drop-down menu. To summarize, spreads with this broker can be very low at times, holding positions overnight will result in swap fees, which is almost unavoidable, and handling fees are a little above average, but not ridiculous. 
Assets
TBC advertises more than 80 currency pairs as being available to trade. While this is impressive, some traders may miss the ability to trade CFDs. Others may be looking for the ability to trade cryptocurrencies. If you are one of those people, then the asset portfolio with this broker may simply not be enough for you. On the other hand, we do feel that TBC has done an excellent job providing a wide variety of options within the currency pair category they have selected. In the currency pair category, TBC is certainly outdoing their competition.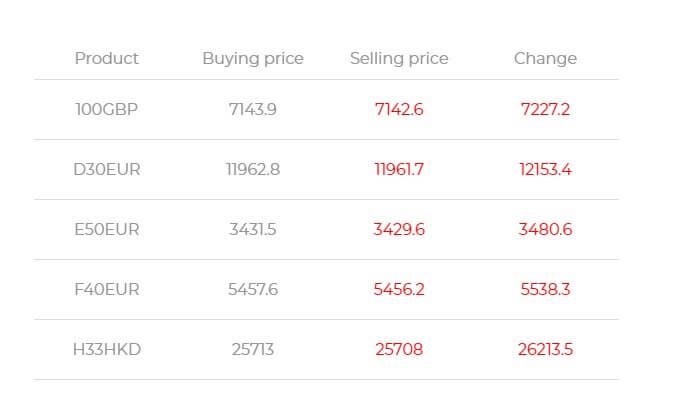 Spreads
Spreads with TBC are floating, meaning that they depend on the current market conditions. Your chosen account type will also play a factor in the spread, even though it is advertised that all spreads start at 0.3 pips, or even as low as 0.1 pip. In order to get a better understanding of the spreads that one could expect to see on each account type, we compared some of the spreads in real time. To give an example, at the time of checking, the AUD/CAD was 2 pips on Mini, 1.4 on Standard, and 0.1-2 on the ECN account type.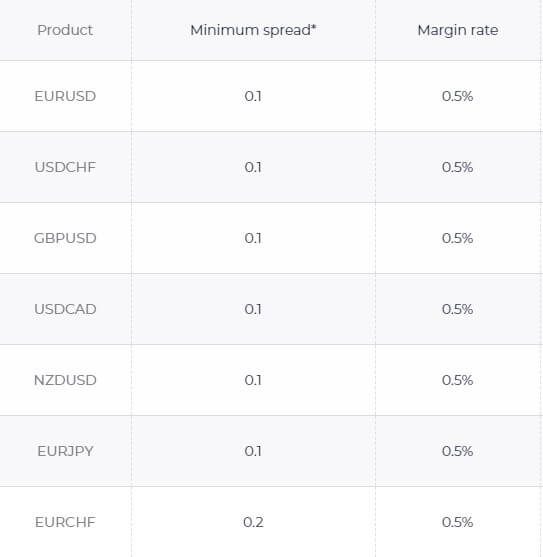 Another example would be that the AUD/CHF was 2.3 pips on Mini, 1.3 on Standard, and 0.3-1.3 on the ECN account type. What does this tell us? Judging from the examples above and other examples we observed, it seems that spreads are highest on the Mini account, the Standard account seems to come with average spreads, and the ECN account tends to offer a range from the best possible spreads up to the spread available for the Standard account type. If you want to choose the account type with the best possible spread, the ECN account type would be the best choice, although you should remember that leverage would be more limited with this account type.
Minimum Deposit
The minimum deposit requirement depends on the chosen deposit method, rather than the chosen account type. With other brokers, different account types often come with set deposit requirements. This becomes a disadvantage for some traders when they cannot meet the deposit requirement for the type of account they would like to open. Fortunately, that would not be a problem with this broker, since requirements are very low and based off of the method, rather than the account type.
For Visa/MasterCard, there is no limit, essentially meaning that one could fund their account with as little as $5. Of course, we would recommend funding with more than that, otherwise you would likely find yourself making another deposit shortly afterwards. However, it's great to see the option available and this could be a great option for anyone that is new to trading and thus afraid of making a larger deposit. China UnionPay requires a $25 deposit, which is still much lower than what we're used to seeing. T/t requires a deposit of $50.
Deposit Methods & Costs
Available deposit methods include Visa, T/t, China UnionPay, and MasterCard (for overseas users only). While we are very happy to see cards included in this list, we would hope that the company would consider adding more diverse methods in the future. Funding through China UnionPay and T/t takes 1-3 business days, while funding through Visa/MasterCard is advertised as being instant. It's nice to see at least one instant deposit method available, since that means that one would have the option to fund their account quickly if need be. 

Withdrawal Methods & Costs
Withdrawal is only available via T/t and China UnionPay. Unfortunately, the decision to exclude cards from the available withdrawal methods makes it seem like more of a hassle when it comes time to withdraw funds. While the website does not list any specific charges, you should check with your bank before making a withdrawal.

Withdrawal Processing & Wait Time
Withdrawal processing time is lists at 1-3 business days for both methods, although it seems that it could possibly take longer, depending on your bank. According to the website, the withdrawal process will be carried out within 24 hours from the time the request is made. Ultimately, the wait time isn't horrible, but we would be much happier to see at least one instant option included in the list, for example, instant withdrawal via Visa or MasterCard. 
Bonuses & Promotions
Currently, TBC is not offering any bonuses or promotions. It's great to see brokers offering these types of opportunities, although you shouldn't always expect brokers to offer them. Do keep in mind that it is possible that TBC may choose to offer them in the future, so you should check their website periodically, just to keep tabs on it. It's also possible that you may be able to receive a welcome bonus with another broker, which would give an advantage over opening an account with TBC. However, a bonus is never enough of a reason to open an account with a certain brokerage. Always check all of their details, so that you can make an educated comparison.
Educational & Trading Tools
Unfortunately, you will not find the vast variety of educational resources with TBC that are often made available through other brokers. This is disappointing, considering how important it is for brokers to ensure that their clients are well-educated so that they can make smart decisions. Fortunately, TBC does offer a free demo account, so the ability to practice is available; however, if you're a true beginner, the demo account will not be enough. We would recommend using the web to educate yourself before opening a real account. It's true that you'll be able to find everything you need on the web, so this isn't enough of a reason to choose another broker. We simply wish that TBC would provide this information directly, since it makes the learning process so much more convenient.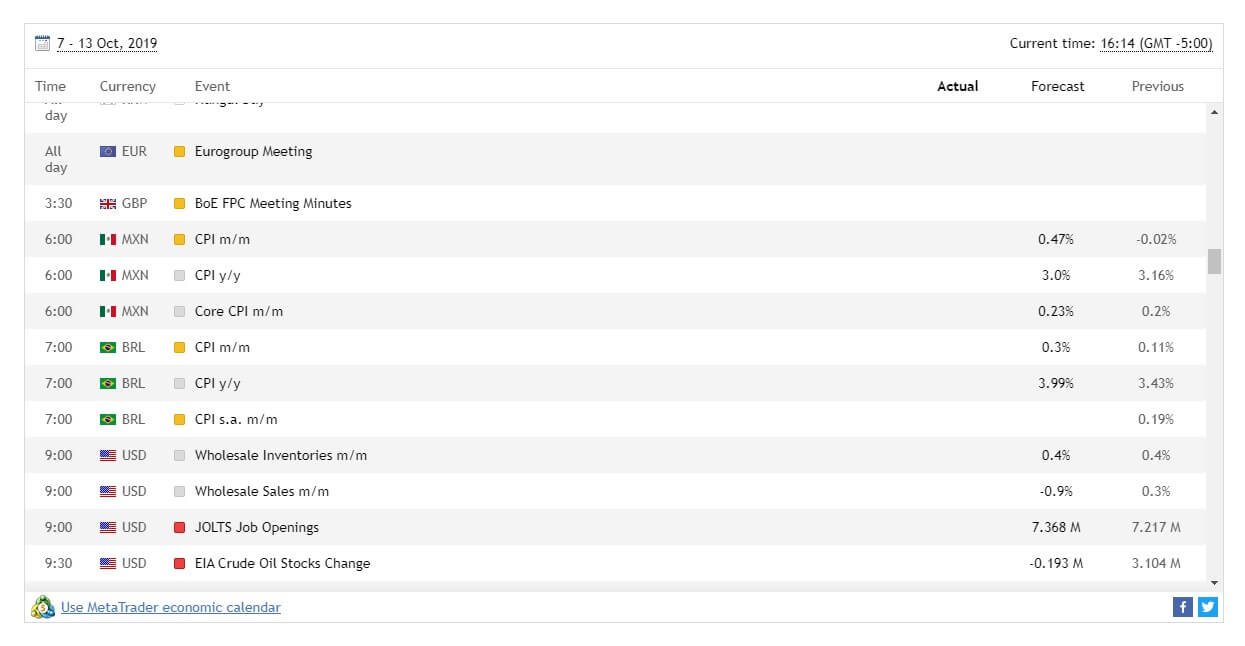 Demo Account
If you're a less than perfect trader, you should definitely consider opening up one of the free demo accounts offered through TBC's website. In fact, we would recommend these practice accounts to anyone that isn't a seasoned professional. We think so highly of these account types due to the fact that they provide a great way to test a potential broker out before actually opening a real account. Practicing from a demo also allows traders to test the market in ways that they may be reluctant to try on their real account. Since it's free, there is no downside to opening a demo account. If you're interested, opening an account is as simple as filling out your name and a few details, like your email address. From there, you would simply need to download the MT4 platform in order to start trading.
Customer Service
It's important that we take a moment to explain both the positive and negative aspects about the customer support at TBC. To start, they offer 24/7 customer support, which is something you won't often find elsewhere. This means that if you have a question or a problem late at night, their award-winning support team is within reach. However, due to the only method available for contact, you won't be able to contact them instantly. LiveChat, an instant messaging application that has been adopted by many forex brokers today, is missing completely from their website. If you visit their contact page, you will also find that the place where their phone number should be listed is blank.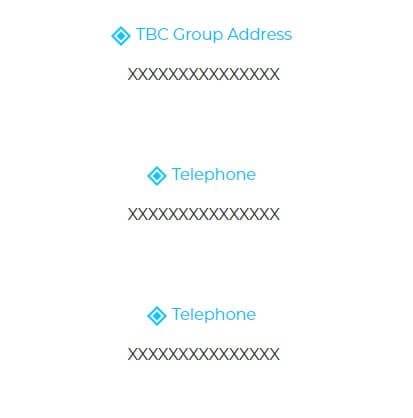 The only options to contact their support team would be to either leave a message from the website or to send an email. We will note that the contact form is convenient and that it does ask for your phone number, so it is possible that you would receive a call quickly. However, we're really missing the ability to reach out to support instantly through LiveChat, as well as the lack of direct phone number, both of which make for the quickest possible contact methods.
Email: tbcservice@tbcmarkets.com
Countries Accepted
TBC accepts clients from the US and all over the globe. If you're located in the United States, you might realize how wonderful that is, since many brokers have been excluding the US recently. Those located in other countries that are often restricted should not have problems opening an account, but be sure to reach out to support if you do have any issues opening an account from your location.
Conclusion
Times Billion Capital is a currency broker that offers traders more than 80 currency pairs and the ability to select from three account types upon opening an account. What stands out most about this broker would be the extremely high and unlimited leverage caps, which we have never seen offered before. Spreads can go as low as 0.1 pips for all account types, but the best spreads are reserved for the ECN account type. Funding options are about average. Visa/MasterCard is available for depositing, but the option is not available for withdrawals.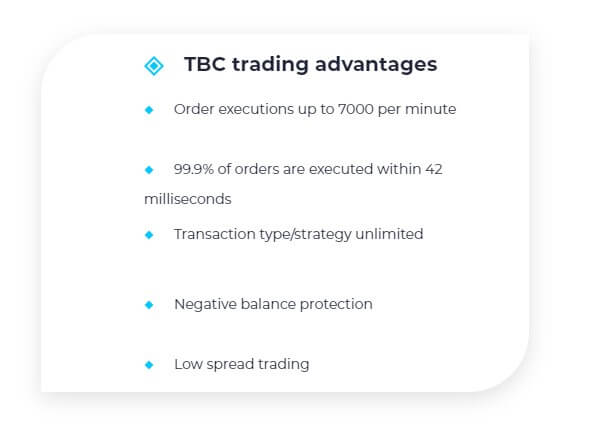 On the bright side, there is no cost for making deposits through this broker and there is no minimum deposit requirement if funding via card. Another plus is the fact that the broker features the MetaTrader 4 platform. Unfortunately, the website does not offer anything in the ways of education, aside from demo accounts. Another downside is the lack of any bonus or promotional opportunities being currently available. Customer support is available 24/7, which you won't often find, but the only ways to contact support is either through a form on their website or via email. Ultimately, this broker does stand out from the crowd. They offer some competitive advantages, along with a few drawbacks. If you can overlook those disadvantages, this could possibly be the broker for you.