Uzman Trading is a forex broker based in Australia that claims to offer a high level of expertise and guarantees a deep understanding of the markets. In this review we will take a look at what they offer and how their service holds up.
Account Types
There are three accounts currently on offer from Uzman Trading, these are the standard, professional and institutional account, let's have a look at them in slightly more detail:
Standard Account: This is the entry level account from Uzman Trading. It comes with a pretty hefty commission of $16 per lot, which is a lot higher than many other brokers, this account has a minimum deposit of $500 and a maximum leverage of 1:125.
Professional Account: This is the middle tier account that is on offer, it has a slightly reduced commission of $12, which is still near double of what we find the average to be these days. Similar to the standard account, it has a maximum 1:125 leverage but the minimum deposit has been increased to $500, which is still reasonable.
Institutional Account: The top level account on offer from Uzman Trading, this account comes with a $8 commission fee for each lot traded, this is more in line with what we regularly see, but considering it is the top level account, disappointing to not see it lower. The leverage remains at 1:125 but the minimum deposit rises to $5,000.

As an extra note, the site indicates that there are no additional spreads added to trades.
Platforms
The only trading platform on offer from Uzman Trading is MetaTrader 5 (MT5). This is one of the most popular trading software and is available to download on PC, Mac, iOS devices and Android devices so it is accessible from wherever you are. MT5 offers incredible flexibility and performance and is compatible with thousands of indicators and expert advisors. It would have been nice to have more choice, or even a WebTrader, however having MetaTrader 5 (MT5) as your focused trading platform is not a bad move.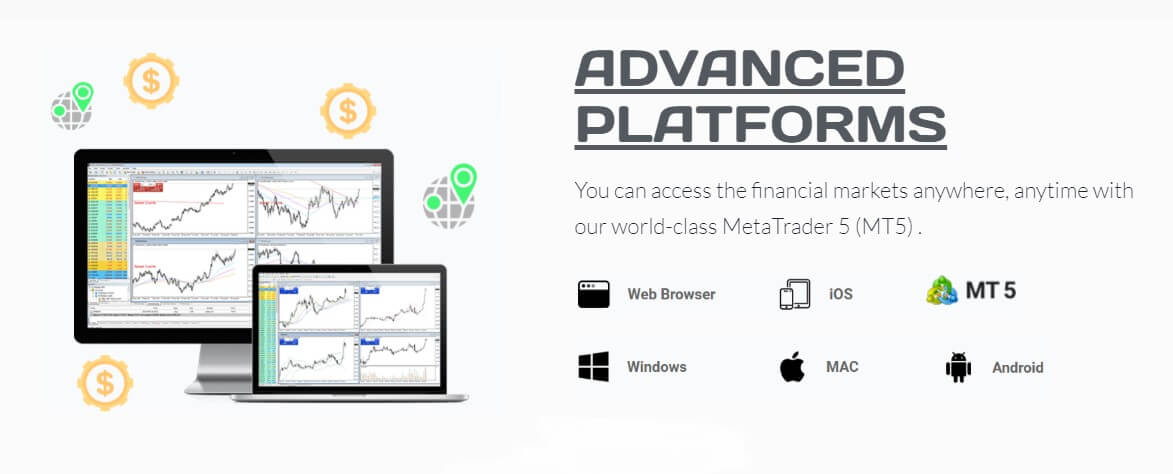 Leverage
Uzman Trading offers 1:125 leverage as a maximum, this is a lot lower than a lot of brokers these days who often aim for 1:500 or at least 1:200. It would be nice if there was an option for a higher leverage, but sadly there is not.
Trade Sizes
The minimum trade size, as is with the majority of brokers, is 0.01 lots (micro lot), while the maximum size is 50 lots, Uzman Trading recommend that if you wish to trade more, then open additional positions. 50 Lots is a lot lower than a lot of brokers, however we do not know anyone trading this high so this limit would not affect 99.9% of retail traders.
Trading Costs
Uzman Markets works on a commission based system, each account has a different amount of commission to pay. The standard account has a sky high $16 per lot traded, the professional account has a commission of $12 per lot traded and the institutional account has a slightly more reasonable $8 per lot traded.
There are no additional spreads added to trades, there are of course swap fees paid or received when holding a position overnight, these can be viewed directly from within MetaTrader 5 (MT5).
Assets
There are currently a claimed 188 assets available to trade on Uzman Trading, these are broken down into the following categories:
Forex: 140

Cryptocurrencies: Unknown

Indices: 12

Commodities: 4
The site seems to be a little misleading, it states that there are cryptocurrencies to trade, however when looking at them, there is a list of stocks and not coins. So we are unsure if they do in fact trade cryptocurrencies or if it is a mistake. 
Spreads
Uzman Trading claim for there to be spreads as low as 0.0, while in theory this would be great, we can not see it being this low due to fluctuations, it does however indicate that they do not markup any spreads and offer the true spread.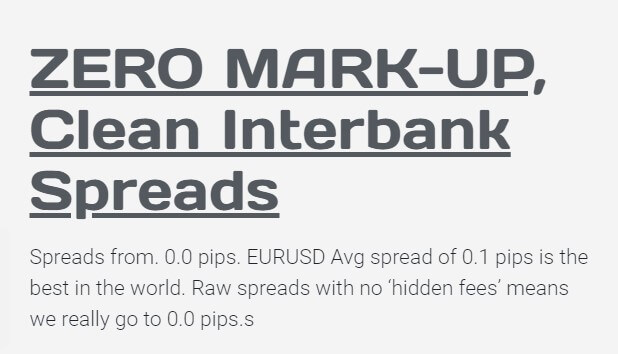 Minimum Deposit
The minimum deposit is based on the account type that you want, the very base minimum is currently at $100 for the standard account, the professional account required $500 and the institutional account requires a minimum deposit of $5,000.
Deposit Methods & Costs
There are no details on the site in regards to deposit methods apart from the below picture that shows the accepted payment details, it is unknown if there are any additional fees for each deposit.

Withdrawal Methods & Costs
Similarly to the deposit methods there are no details on the withdrawals and if there are any fees for them so we can not comment on this section. If the image above is correct, then at least there seems to be a good selection of withdrawal methods available.
Withdrawal Processing & Wait Time
Again, there is little to no details on this subject, so we are unable to comment on the time it will take to withdraw.
Bonuses & Promotions
There are no mentions of any trading tools available on the site, so we are assuming that there are none available at this point in time. This does not mean that there won't be in the future so be sure to keep on checking.
Educational & Trading Tools
There is a claim on the website that Uzman Trading offer award winning research, however we were not able to find it and the link to apply for this research was not working, so as far as we can tell, there are no other educational or beneficial trading tools on offer.
Customer Service
Uzman Trading offer 24/5 support via a number of methods, there is a telephone number available, as well as an email address and a postal address. We tried to use the telephone service but no one picked up after 5 minutes so we gave up, which is not a very convincing start.

Demo Account
There are demo accounts available. Simply click the open demo account button and you can create one. This account type last forever as long as they are being used, after 1 month of inactivity they will be automatically deleted, you are then able to open a new one to continue trading on demo accounts.
Countries Accepted
The following countries are currently excluded: Canada, Cuba, Iran, Iraq, Japan, North Korea, Sudan, Syria, Turkey, Belgium, The United States, and Latvia. All other countries are accepted at Uzman Trading.
Conclusion
There is a lot of confusion when it comes to some of the details provided by Uzman Trading, there is also a lot of information missing. The lack of deposit and withdrawal method information is quite alarming and would make us think twice about depositing with this broker. The commission being charged feels a lot like daylight robbery and we would definitely look towards brokers with a more humble fee as even the lowest commission available here is higher than the majority of other brokers. At this point in time we would recommend looking elsewhere.
If you enjoyed this review, be sure to check out some of the others in order to help you find the broker that is best for you.